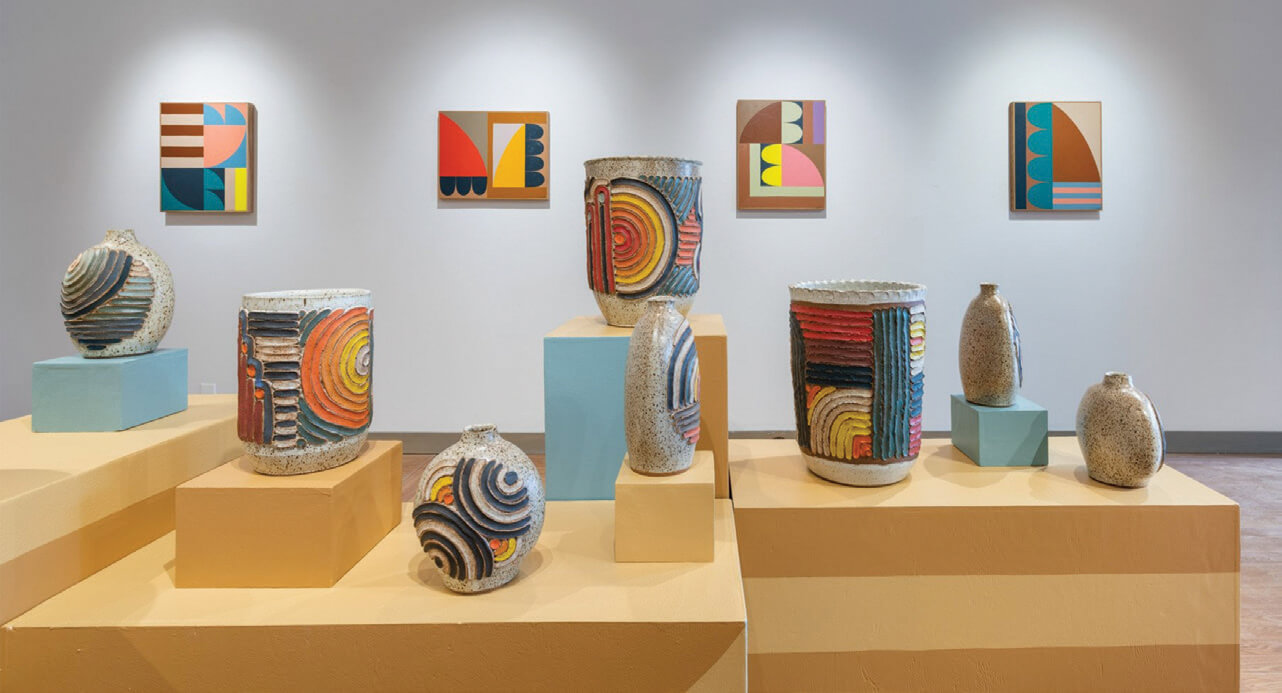 Ceramics Bykat Hutter And Roger Lee | Courtesy Of Tinworks
01 Aug

Round Up: Tinworks Art Returns to its Former Home

in

Currently in its fourth year, the nonprofit Tinworks Art recently returned to its former digs in an old industrial complex at 719 N. Ida, in Bozeman, Montana's popular northeast neighborhood. In addition to securing its new permanent location, Tinworks is providing weekend public art events through Labor Day, and has plans underway for a major exhibition in 2023. "It's an exciting time to be a part of Tinworks Art," says co-founder Greg Avis. "We know that people want a cohesive community more than ever these days, and we believe that making exceptional art accessible to all — art that inspires and brings people together — is an important piece of that puzzle."

With a history of gathering crowds no matter the venue, Tinworks is committed to continuing to provide one-of-a-kind art events. This year's program, Montana: Culture Industry, celebrates the entrepreneurship of innovative artists and designers. "Montana is a producer of many forms of culture besides the traditional fine arts," explains Tinworks Art curator Melissa Ragain. "Our region contributes to film, design, fashion, and music industries in a way that has yet to be acknowledged." For more information regarding Tinworks Art and upcoming events, visit tinworksart.org.

Fridays and Saturdays, August 5 – 20
Placed Projects Design Exposition
Opening reception: August 5, 6 – 9 p.m.
Art and design exposition with ceramics, sculpture, and lighting design curated by Placed Projects.

August 6, 2:30-4 p.m.
Walking Tour
Neighborhood walking tour and beer tasting led by artist and Lehrkind family member Laurel Sparks. Tickets are
$5; all proceeds go to The Extreme
History Project.

September 2 – 3, 6 p.m.
Bring Your Own Art
Bring Your Own Art is a community art show with the Cottonwood Club. Bring your work, ready to hang, any time after doors open on Friday at 6 p.m.