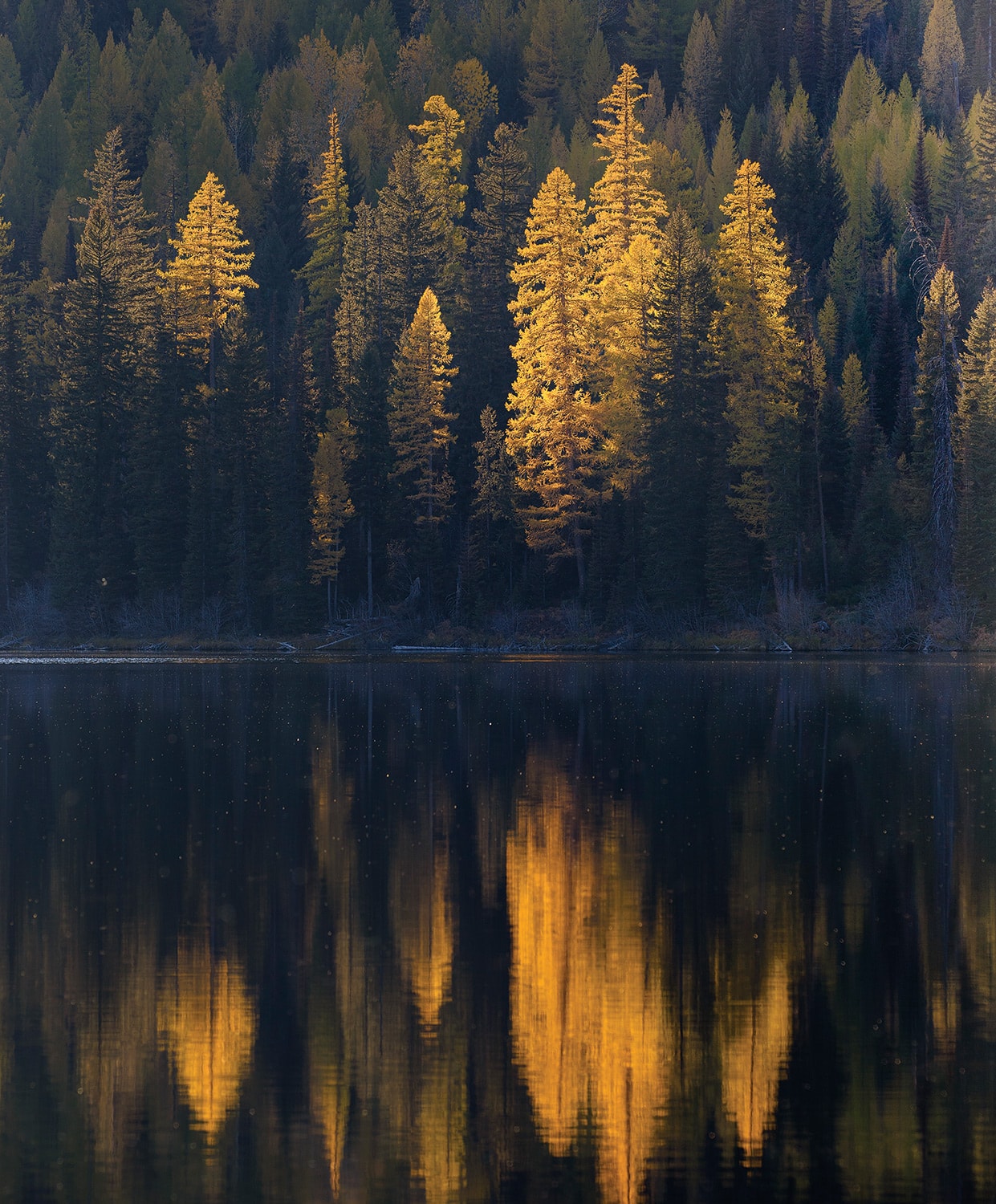 05 Oct

From the Editor: The Secret of Fall

in

Watching summer dwindle away is part of life in the Northern Rockies, because, as we all know, it's fleeting. And it's busy: Fly fishing, hiking, mountain biking, rafting, visits to and from family and friends, music festivals, and the list goes on, as we stuff as much as we can into three short, sun-filled months. In that time, we watch the landscape go from lush, green valleys dotted with snow-covered peaks, to fields of brown, to wildfire tinder and then to… fall.

And for those of us who live and love it here, it's like we're holding onto this big secret: Fall is where it's at.

Summer's crescendo, winter's appetizer, fall is truly the best of both worlds. It's when some of the most colorful outdoor experiences come to life, and also when the cold morning and evenings make it OK to hunker down with a good book, maybe light that first fire. Kids go back to school, tourists evacuate, campgrounds and national parks remain open and less crowded, warm (but not too warm) days abound, trails are dry and empty, fish are big and hungry, and the hunters come out of the woodwork to covertly scour the mountains and prairies, looking to fill freezers but also to feel a connection to the land and the wildlife that calls it home.

In this issue, we shed a light on some of the diverse opportunities and experiences that fall brings about, and the people and places that enhance it. While Alan Kesselheim recommends some quick getaways to hit before the snow flies, Melynda Harrison takes us to the Pryor Wild Horse Refuge, which for 50 years has protected a species that represents Montana's heritage. Don Thomas takes us into the field, offering a look at the sharp-tailed grouse, a native bird that's beloved as much for culinary reasons as it is for the joy of the hunt.

Due to hunting season, some of the more hardcore outdoor adventurers have an affinity for fall. Andrew McKean profiles Elliot Garfield, an avid hunter and fisherman who unabashedly pushes the extremes and scores the behemoths. Greg Thomas explains the risk and exhaustion involved in hunting elusive high-alpine mountain goats, where one missed step could mean death. And PJ DelHomme brings us into the fold of a hunting guide school, the characters that run it, and the students who strive to make a career of the great outdoors.

These stories are designed to illuminate this divine shoulder season, the one that many call their favorite, and one that in many ways epitomizes our love for this region.