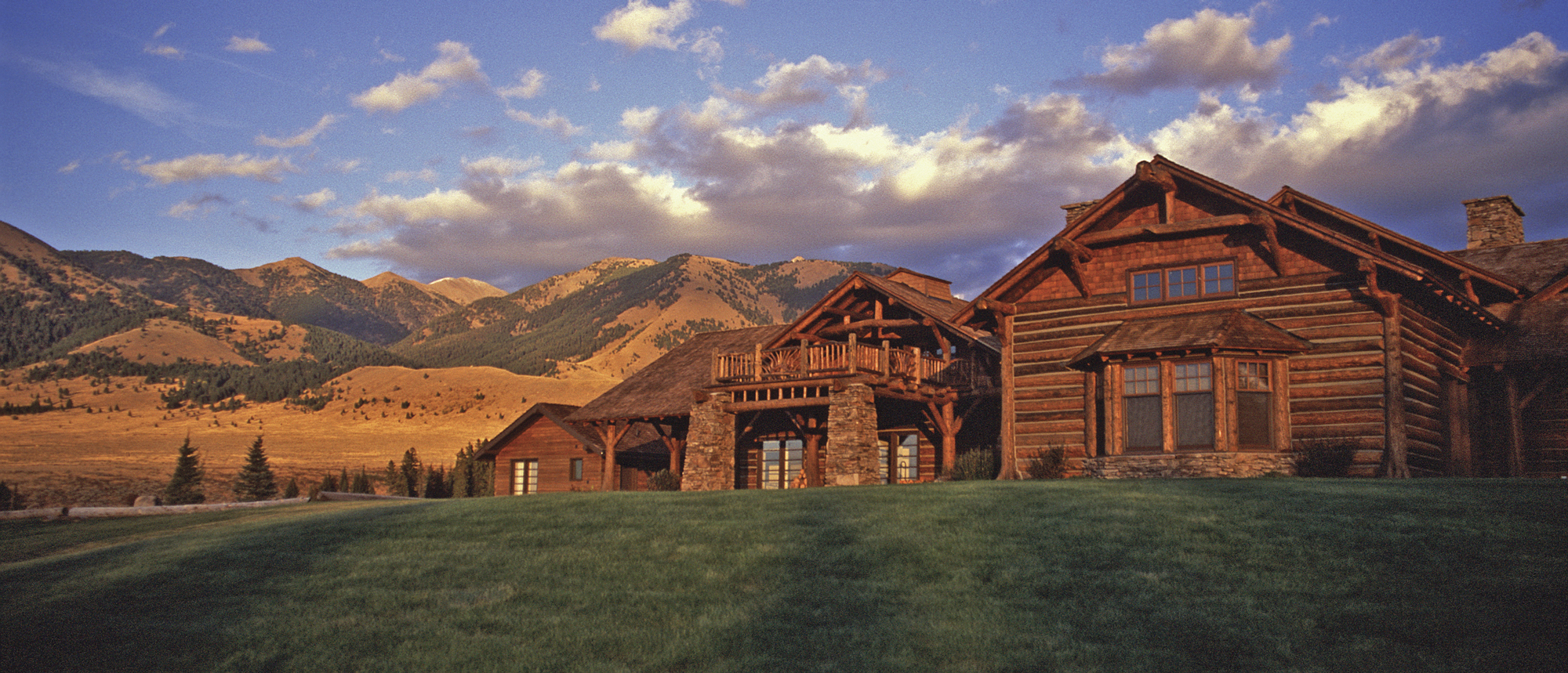 20 Aug

Local Knowledge: Ultimate Fly-Fishing Lodge

in
---
Of course, the legendary rivers figure into it: the Madison, Gallatin and Ruby. Yellowstone's Firehole and Gibbon. But that's only the beginning. Check out the big lakes: Hebgen, Quake, Cliff and Wade. And then go smaller, higher, to crystalline alpine lakes that maybe see 25 anglers a year, and to rarely fished streams within Yellowstone Park whose very names are considered trade secrets too precious to divulge.
A luxury eco-lodge at the heart of a 26,000-acre southwestern Montana sustainable-ranching operation, The Lodge at Sun Ranch caters to a mere 16 guests at capacity for an experience that can evoke environmental land-baron dreams. But elite perks — from high-thread-count Fair Trade organic linens and locally sourced chef-prepared picnics to the two private 100-year-old cabins and a vault-turned-wine cellar stocked with vintages to die for — can feel like mere window dressing to the main event: the water. An incredible diversity of waters, really, and the sleek, high-rising browns, rainbows and Westslope cutthroats that endlessly punctuate its surfaces.
But if the fishing is the real deal in this western Eden, so is the conservation — more than 95 percent of Sun Ranch is protected under conservation easements — which in turn serves the fishing in a way that's supremely satisfying to fly-fishing guru Craig Mathews, whose renowned Blue Ribbon Flies is the lodge's official outfitter. "Where else can you go and be surrounded by land that's totally pristine and protected?" asks Mathews, known as much for co-founding the business practice known as 1% for the Planet with Yvon Chouinard, as for his prowess with an Iris Caddis or Sparkle Dunn at the end of a singing line. "We've got the best aquatic insect hatches in the country, the healthiest population of wild trout and there's water for everyone — from easy fishing to as challenging as you want it."
A key to the health of both waters and fish is an innovative lease to Trout Unlimited of the ranch's water rights on streams once used for irrigation. "These streams have flowed unobstructed for nine years now, providing spawning habitat, cool waters and a trout food source," says lodge general manager Ryan Bell. And to populate the greater Madison River watershed with its native due, facilities include a fish hatchery rearing Westslope cutthroat trout as part of an ongoing recovery project.
Guests revel in the lodge's earth-friendly ethos — a tour of the ranch's sustainable practices is a unique favorite — even as they enjoy the remarkable walk/wade, driftboat, dry-fly, nymphing and streamer fishing options. Flex your wrist at casting instruction on the river or a private clinic on the lodge's front lawn and casting pond, or consider testing your mettle on horseback with the popular ride-and-fish program, which trails up to a high-mountain lake. Lodge at Sun Ranch fly-fishing packages include gourmet meals (wild-caught trout is on the menu), daily guided fishing and gear. Rates range from $1,450 for a three-day package, and while fine opportunities abound spring through fall, Mathews expresses a personal predilection for the wildlife-rich shoulder seasons.