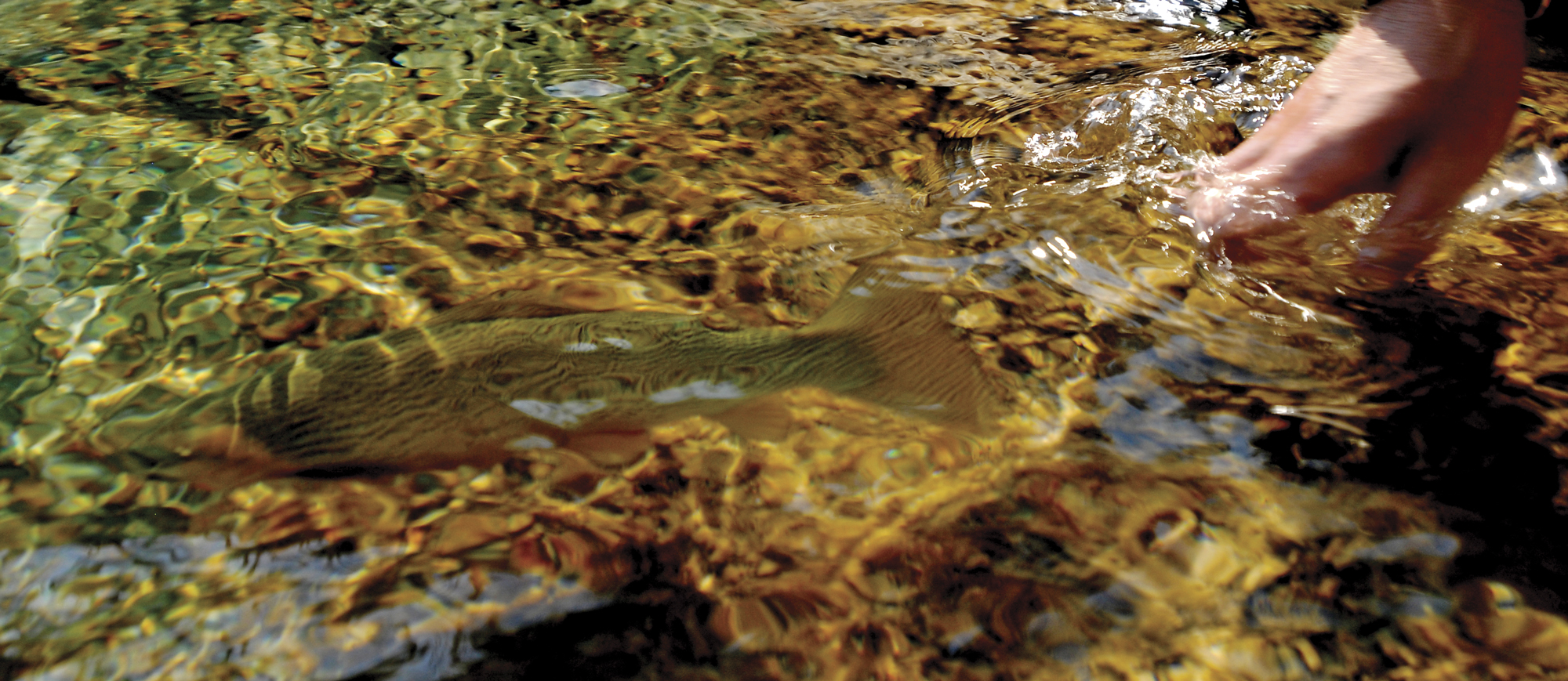 20 Aug

Letter from the Editor: The Language of Fishing

in
---
Walking my usual trail near the Yellowstone River in late November, I looked out to the mountains and said goodbye to fishing for the year. The fall colors were gone and the landscape was stark. I felt a little regret that I hadn't fished much over the summer.
Resigned to the idea of winter and the fact that fly-fishing season in the Northern Rockies was over, my thoughts shifted to skiing. The Volkls were tuned for Thanksgiving opening day on the slopes. With good snow in the mountains already, I imagined the first Nordic trails that would open after hunting season ended. Entertaining these thoughts, I walked through a cloud of bugs so small, I only noticed them when a bevy of the things stuck to the Carmex I'd slathered on my chapped lips moments before. No-see-ums, I said in amazement.
Driving home I called a guide friend to ask what he thought the tiny bugs could be. Midges, of course, was his answer. Diptera: Two-winged flies with big bodies, a late fall hatch that the fish really like, they could be 1,000 different insects, including mosquitoes and gnats. Dippies, he said. Tiny, prolific.
His dissertation continued, but my mind checked out on the word "tiny," as I tried to recall if I had any imitations under #18 in my meager fly box. "I'll need a fine tippet," I said aloud. Real fine, he continued, explaining how to cast and how I should anticipate the fly's probable line of drift. I got it, I said, and thanked him.
By the time I returned to the clear, slow river with my big old rod, a fine line and a haphazardly chosen #28 imitation of some kind of blackish no-see-um from the fly shop on the way, it was mid-morning and there were countless clouds of wee bugs. I got myself rigged up and checked the wind to anticipate my fly's "probable drift." I cast to the current with a drop of my hand and … watched my long, barely visible tippet bunch and tangle in the rocks on the opposite side of the stream. I did this until lunch. When the wind came up I finally quit.
Now, I am not ashamed to admit that I can't call myself a dedicated angler. I do love it, though, akin to the way I adore speaking French: occasionally, badly and with great enthusiasm. Just like a foreign language, fly fishing takes practice. I got a lot of practice that day in November and it was enough to keep my hopes alive for the next season through the long winter months.
Fortunately, in our annual Fly Fishing issue we've called on native speakers of this universal language. We're casting out with a good start on the Tongue River with Jeff Erickson. Veteran West Yellowstone guide Bob Jacklin shares his memories of the Widow's Pool and Outside columnist Greg Thomas drifts farther afield to Key West in pursuit of tarpomn. To set the hook, our Fish Tales essay section includes stories from John Gierach, Paul Schullery, James R. Babb, Paul Guernsey, James Prosek and Susan Ewing. We hope these articles speak to you on and off the water throughout the year.
Tight lines,
Seabring Davis