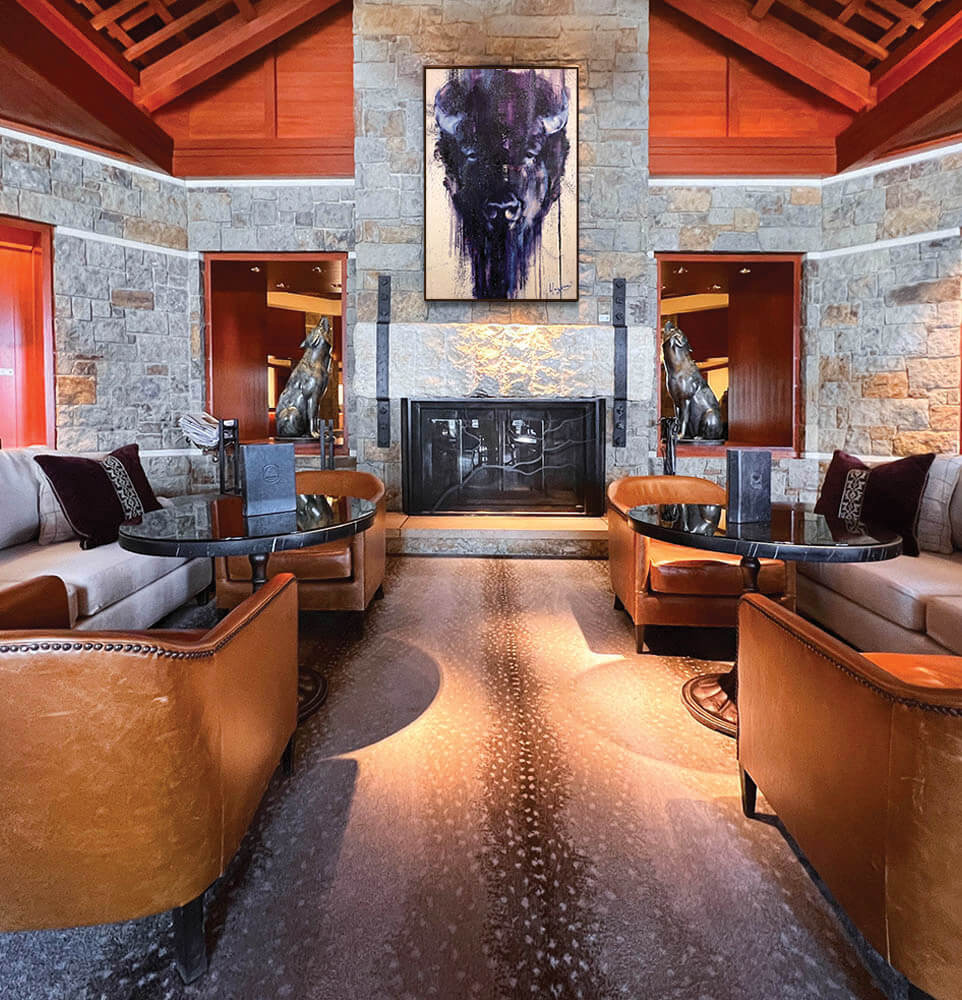 Grand Teton Imaging Photography/Kara Adomaitis
04 Aug

Round Up: Wild by Four Seasons

in

Gallery Wild's new exhibition, Wild by Four Seasons, opened this summer at the Four Seasons Resort and Residences in Jackson, Wyoming and features more than 50 Western artworks by 20 renowned artists. At the resort, guests can enjoy exclusive access to the collection, art walks, and intimate artist receptions periodically hosted by Gallery Wild. Hotel guests and community members will also have various opportunities to attend art presentations and bespoke offerings throughout the year.

"Our hope is that Wild by Four Seasons will create an unforgettable experience for guests," says wildlife photographer Jason Williams, who co-owns Gallery Wild with his wife, Carrie Wild. "Art and architecture in the West have continued to evolve, and the artists featured at Gallery Wild are constantly growing and exploring their skills. Guests will have the chance to view works by established and emerging artists, as well as exclusive personal access and insight into the artists themselves."

This collaboration creates an immersive contemporary Western art experience, with each piece testifying to the rich cultural heritage and natural beauty of the region. The collection highlights established and emerging artists working in oil, acrylic, bronze, mixed media, and photography. Featured artists include painter and photographer Patricia Griffin, Salt Lake City-based painter Nealy Riley, Montana-based painter Amber Blazina, and gallery namesake and wildlife painter Carrie Wild, among others.

Jackson has taken its place alongside Scottsdale, Santa Fe, San Francisco, and New York City as a location for art lovers. "Jackson Hole is known for its dynamic art community and is well established among the top art destinations in the United States," says Ryan Grande, the general manager for Jackson's Four Seasons. "We are thrilled to partner with one of Jackson Hole's most prestigious Western art galleries to bring this beautiful collection to life." 

With locations in Jackson, Wyoming and Santa Fe, New Mexico, Gallery Wild highlights contemporary fine art inspired by wildlife, open spaces, and conservation. The gallery's philosophy is further influenced by the thousands of hours the husband-and-wife co-owners spend in the field observing, studying, and falling in love with all things wild. 

For more information and a schedule of events, visit gallerywild.com/show/gallery-wild-the-collection-at-the-four-seasons.