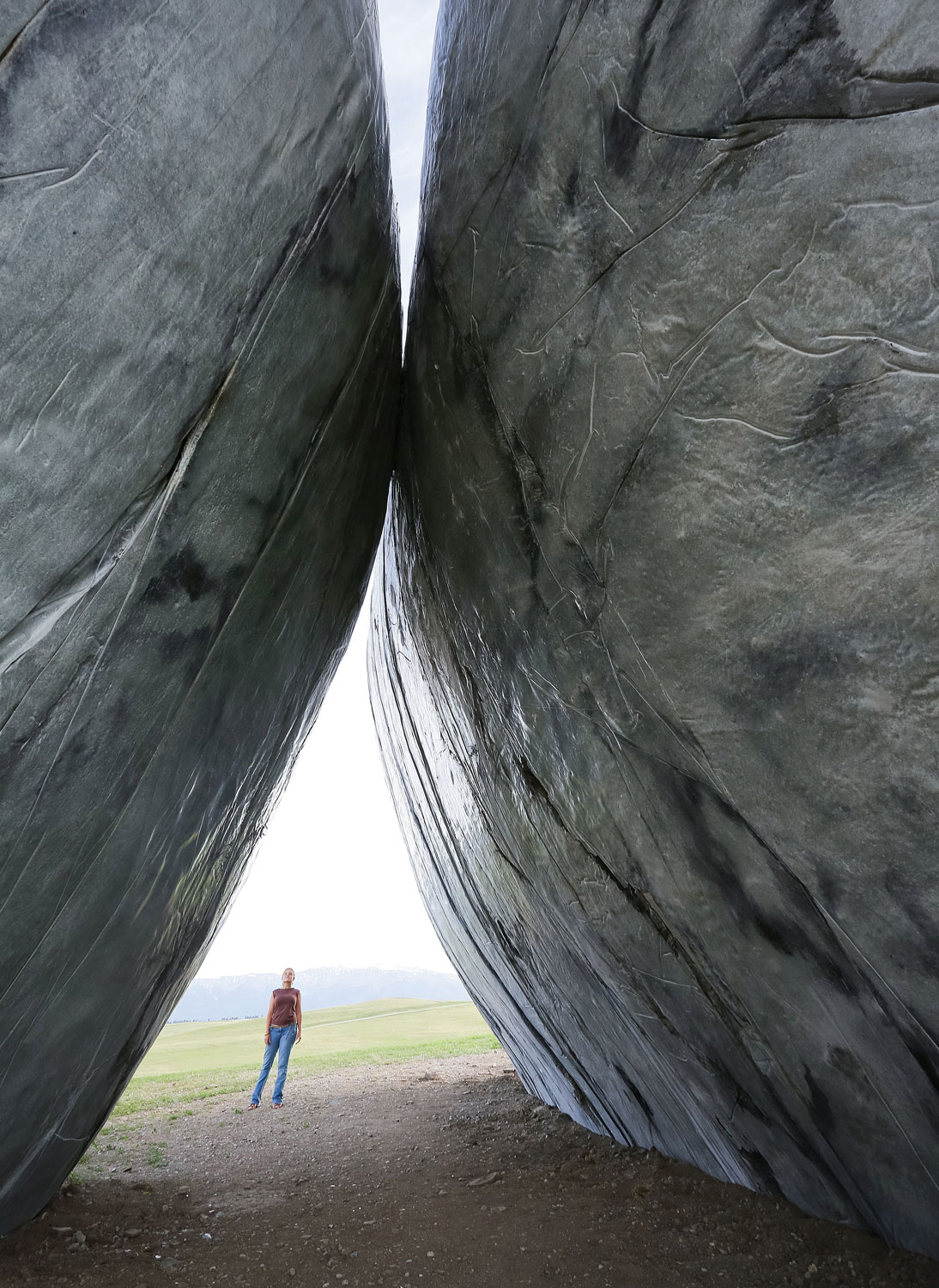 Photography: Melanie Maganias Nashan.
12 Jun

Round Up: Off the Beaten Path Attractions

in

There's no end to the number of must-see attractions in the Northern Rockies, from Yellowstone's Old Faithful Geyser and Glacier's Going-to-the-Sun Road to Idaho's Craters of the Moon National Monument and Wyoming's Grand Teton National Park. But on the way, betwixt and between, are lesser-known stops, some that are full of beauty and others that are just plain quirky. Here are some unique places to check out this summer…
The Missoula Butterfly House and Insectarium
Missoula, MT   |   missoulabutterflyhouse.org
Learn about Montana's native bug species, watch tarantula feedings, see how scorpions and other predatory insects live, and observe an active beehive. Each month, the Insectarium offers a new theme with accompanying activities. The facility also features a 2,000-square-foot tropical butterfly house and a viewing area to watch cocoons transform in the final stages of metamorphosis. With many hands-on activities, it's a must-see in Missoula.
The Montana Vortex & House of Mystery
Columbia Falls, MT   |   montanavortex.com
Have you ever wondered about some of the unexplained phenomena that exist in our world? If so (and even if not!), you're sure to enjoy the Montana Vortex and House of Mystery on the outskirts of Columbia Falls. Enter through a gift shop filled with colorful dreamcatchers, crystals, and handmade pottery, and slip through the mysterious door at the back for a guided tour of an enchanted forest. Enjoy interactive feats of growing and shrinking, gravity tricks, and changes in perception as you make your way through the strange web of energy vortexes in this one-of-a-kind experience.
Tippet Rise Art Center
Fishtail, MT   |   tippetrise.org 
Tippet Rise Art Center, with a concert hall and outdoor sculpture garden, is a nature-driven endeavor located on a sprawling ranch. The center hosts concerts and art exhibitions in the Oliver Barn, and they provide site tours from the visitor center (by appointment only). Towering sculptures and unique architectural feats decorate the rolling hills, and guests are free to roam the trails and admire the work of many internationally acclaimed artists. 
Havre Beneath the Streets
Havre, MT   |   havrechamber.com
The town of Havre burned to the ground in 1904. After this, many business owners moved underground to keep operating until everything was rebuilt. This historical underground tour, Havre Beneath the Streets, allows guests to go back in time and visit some of the sites that are still intact just below the surface. Walk through the old Sporting Eagle Saloon, one of three opium dens, a Chinese laundry, a restaurant, and a bordello to admire the Wild West history of this classic Montana town. 
Garden of One Thousand Buddhas
Arlee, MT   |   ewambuddhagarden.org
Just outside Arlee, in the Jocko Valley, the Nyingma School of Tibetan Buddhism, park, and botanical garden offers a transformative place of peace and beauty, featuring more than 1,000 hand-cast white Buddha statues arranged in graceful arches throughout the property. The layout of the park was designed after the eight-sided Dharma wheel, to show the positive properties of nature, and the "turning," or enlightenment, toward qualities of wisdom. Here, whether you're a practicing Buddhist or just have a curious mind, you can learn about Tibetan culture and ways of life.
Dog Bark Park Inn
2421 Business Loop 95, Cottonwood, ID  |  dogbarkpark.com
"At Dog Bark Park Inn, sleeping in the doghouse is a good thing," boasts the website for this massive canine attraction. Stay inside the world's largest beagle and have a tail-wagging time as you are immersed in the artistry of Dennis Sullivan and Frances Conklin, the self-taught chainsaw artists who built this landmark. The inn is an architectural anomoly and a fun place to stay when traveling in Idaho. Bring a pet photo and purchase a custom chainsaw-carved dog sculpture of your own furry friend to take home with you. 
Safari Club Lounge
115 E. Park, Thermopolis, WY   |   thermopolisdaysinn.com/dining
If taxidermy is your thing, don't miss this experience of wining and dining while completely surrounded by exotic animals from across the globe. The restaurant and lounge features mounts from Africa, Australia, New Zealand, Canada, and Alaska. Professionally taxidermied, the animals are set in many styles and poses that showcase the artistry of preserving specimens and the beauty of the creatures themselves. 
The Shire of Montana
16 miles northwest of Thompson Falls, MT  |  theshireofmontana.com
Near Thompson Falls lies a magical place where fantasy becomes reality, and forest living becomes a modern spin on J.R.R. Tolkien's novels. The Shire is a guest resort designed after the quaint cottages inhabited by hobbits in the famous Lord of the Rings series. This summer hideout boasts modern amenities (phones, Wi-Fi, and TV), along with fully equipped kitchens and barbeques. Guests can live out their fairytale dreams in the cool, quiet atmosphere of a cottage partially submerged in the earth with mountain views.