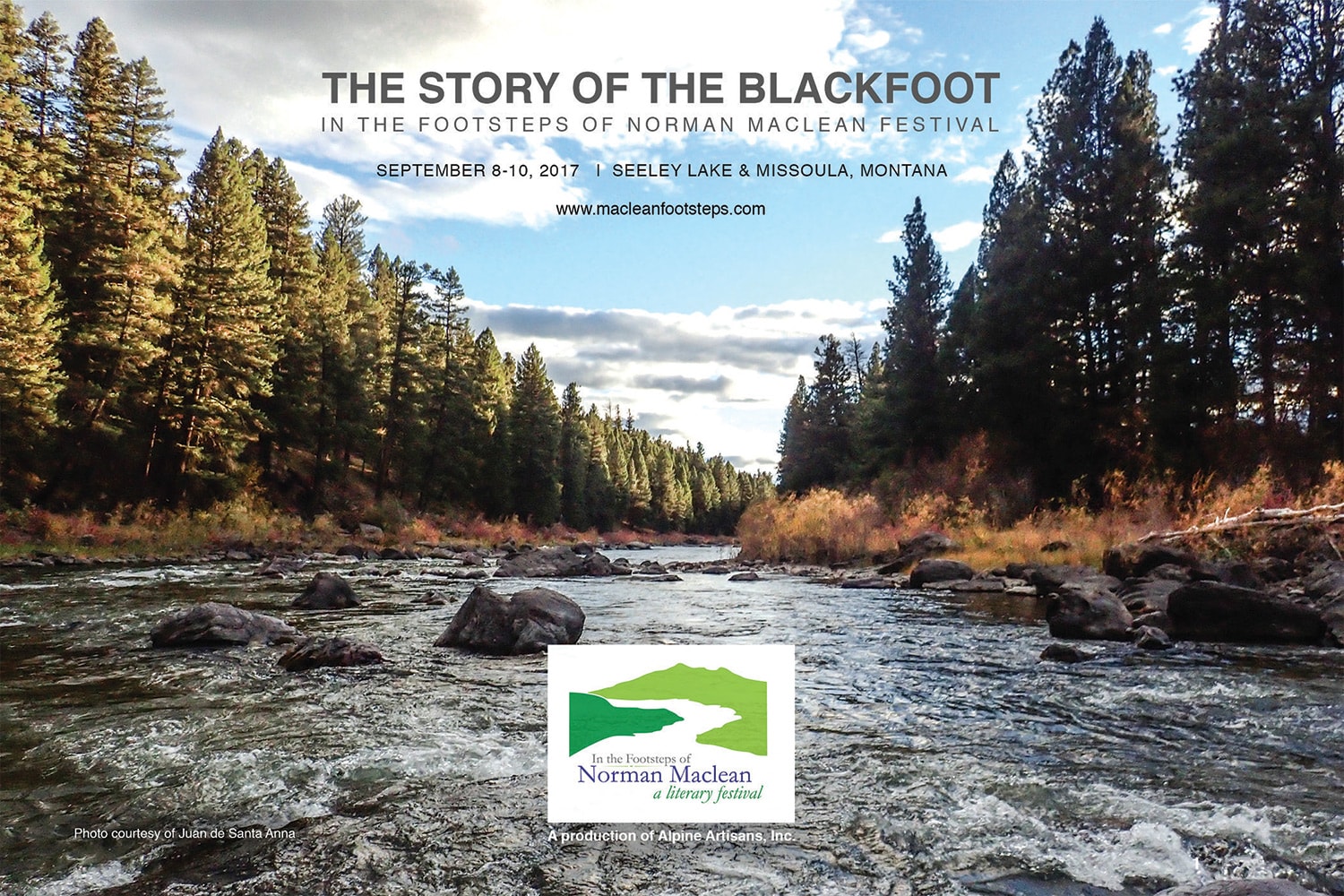 Photo: Juan de Santa Anna
15 Aug

Round Up: Refining the Written Word

in

Looking to hone in your skills as they pertain to the written word? Perhaps you're interested in telling your story on stage? Check out these writing workshops and events from around the region.
In the Footsteps of Norman Maclean, Sept. 8 – 10
In the Footsteps of Norman Maclean Festival celebrates the 25th anniversary of the film "A River Runs Through It" Sept. 8 to 10 in Seeley Lake and Missoula, Montana. Maclean grew up in Missoula and wrote his 1978 novella A River Runs Through It on the porch of his family's log cabin on the shore of Seeley Lake. The event features Montana writers who have followed in the author's footsteps, including William Kittredge, Thomas McGuane, Pete Fromm, Deirdre McNamer, Peter Stark, and legendary Blackfeet musician Jack Gladstone, along with tours, guest speakers, and a Sunday program at Missoula's Roxy and Wilma theaters with members of the film's creative team, including actor Tom Skerritt and more. Macleanfootsteps.com
Tell Us Something, Sept. 10
In the Footsteps of Norman Maclean Festival will partner with this Missoula-based oral storytelling event to bring you a night of narrative. Tell Us Something awakens imagination and empowers storytellers through the transformative power of personal storytelling. All of the stories are true, last for 10 minutes, and are told from memory. The theme for the Sept. 10 Tell Us Something at The Wilma in Missoula is "Up the Blackfoot." tellussomething.org
27th Annual Flathead River Writers' Conference, Sept. 23 – 24
Join other writers for learning and camaraderie, along with the opportunity to interact with publishing professionals and award-winning Montana authors, featuring Susan Adrian, Jess Owen, Christine Carbo, Larry Martin, and Kathy Dunnehoff, plus two literary agents. Located at Flathead Valley Community College in Kalispell, Montana. authorsoftheflathead.org or (406) 881-4066.