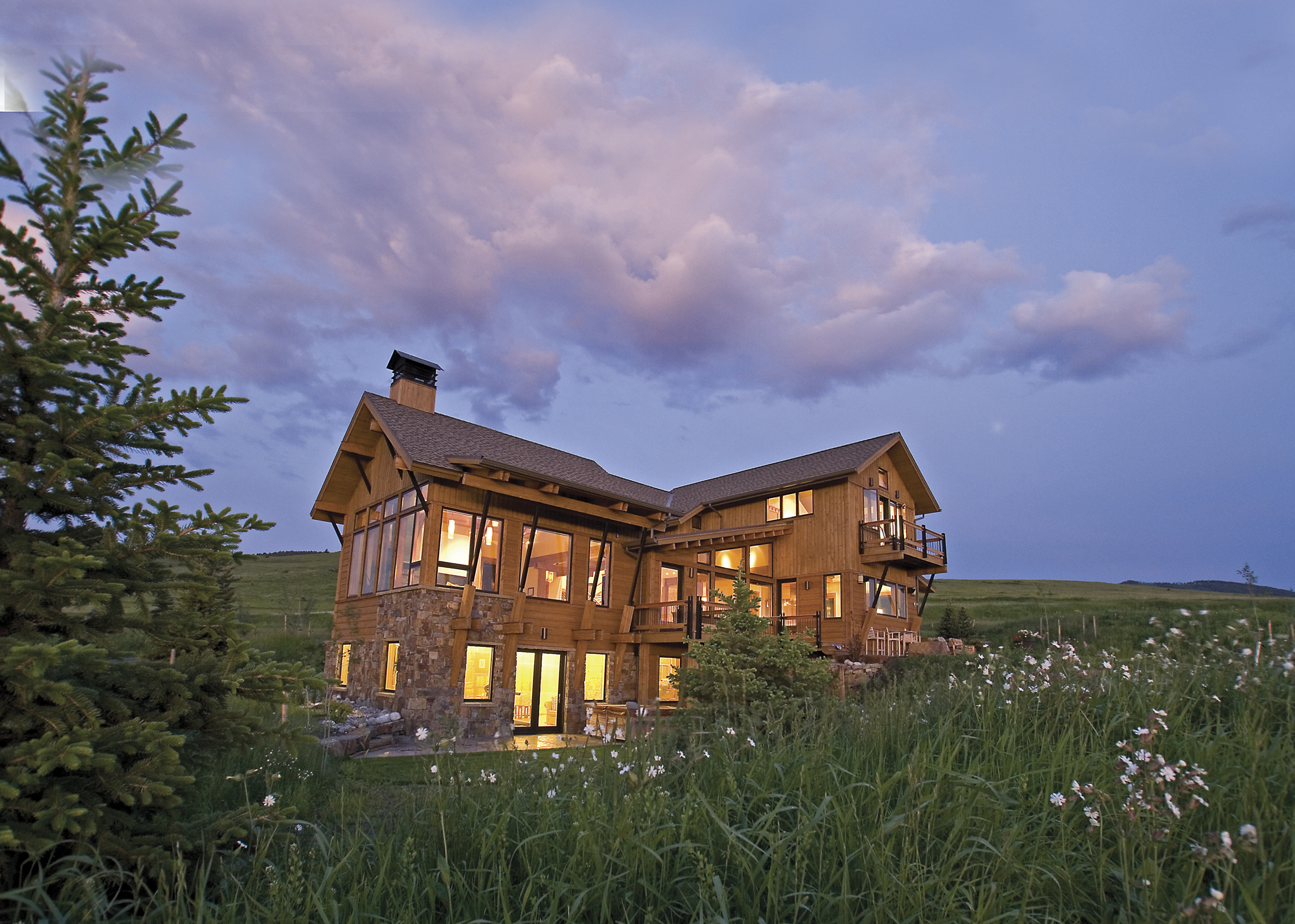 24 Jul

Reid Smith Architects

in

REID SMITH ARCHITECTS IS NOT A CONVENTIONAL FIRM. At the beginning of any project, for example, the entire firm gathers at the site for an open air brainstorming session. "We try to find something on site that is the inspiration for what makes the project unique," explains founder and principal Reid Smith. That inspiration can come in the form of towering trees or rock outcroppings that can be mimicked with a soaring timber frame and lots of glass or native stone details, he says.

"We bounce ideas off of one another as we study the view corridors and the way the light falls," continues LEED-accredited professional Daryl Nourse, one-third of the Reid Smith team. Whilst they appreciate every rock, every tree, every view the site has to offer, the trio asks hard questions too about the client's specific program. "How can we meet the client's needs and achieve their goals from a budget and aesthetic approach?" asks Smith. Drew Wagner, the final link in the Reid Smith chain, brings pragmatism to the equation with questions about function, flow and circulation.

Together, the three men are the force behind the firm's impressive and diverse portfolio that includes everything from minimalist lake cabins to grand mountain lodges. The firm tackles small-scale projects in the 1,000-square-foot range and 12,000-square-foot mansions with the same enthusiasm and creativity. Their work is unrecognizable from one to the next: Western vernacular here, industrial contemporary there. For Smith, Nourse and Wagner, the joy is in creating something that is beautifully functional, ideally suited to the site, and an innovative response to the clients' every wish and need.

Like the structures they create, there is a seamless and critical flow to the firm. In any meeting, it is clear that Diana Saros, who manages client services, and Andrea Smith, office manager, are integral to the firm's successful functioning. There is something decidedly familial about this tight-knit group of people. They are young, energetic and supremely dedicated to the practice of architecture and the clients they serve. "I love design. It's what I wake up for in the morning," admits Smith.

Smith worked for a couple of firms before starting his namesake studio six years ago. Nourse, an associate in one of those firms, joined him shortly thereafter and the two worked at back to back desks in Smith's living room. "The first three months I learned more from him than I had in the last seven years working for other firms," explains Nourse, who, like Smith, has a Master's in architecture from MSU.

Though they eventually moved into a handsome downtown office and brought in Wagner, himself a recent graduate of the Master's in Architecture program at MSU and also LEED-accredited, Reid Smith Architects has purposefully maintained its small size and studio approach. After four years together, all five employees agree that their size offers enormous benefits both internally and externally.

For starters, begins Smith, all three architects can be involved in every aspect of every project they accept. From the brainstorming sessions through design and construction, the entire firm pools it resources and energy on every project. That allows the architects to pursue what they love and the clients to have three resources instead of one. Because the three work together so fluidly, the contractors also benefit. There is always someone available to be on site when questions come up and solutions are needed.

Much of their business comes from referrals by past and present clients. Among them is Marsha Hill, who is in the midst of the building process for the seventh time, this time for a family home at the Yellowstone Club. She discovered Smith by touring and fawning over a number of houses he'd done in the area. After their first meeting, she was sold. Smith, according to Hill did more than just listen. When she described her crystal clear and detail-oriented vision for the house at "a mile-a-minute" pace, "Reid just literally wrote down every word I said … But the neat thing about Reid is that he listened to every word and he incorporated every last detail I mentioned," she gushes. "He's not drawing the house he wants," she says, reflecting on past projects that have fulfilled the architect's vision instead of her own. "He's drawing the house I want," she explains, with emphasis on the I. Hill, who was excited to talk about the glass bridge connecting the home's ski room to the main house and the teepee room that accommodates grandchildren before they are big enough for the bunk room, describes Reid Smith Architects as "the best people we have ever ever worked with."

Although the firm has had ample opportunities to grow over the last several years, they are committed to focusing on architecture rather than business, service rather than growth. For Reid Smith Architects, being small allows them to pursue their collective love of architecture in an efficient way with personalized service at every step of the process.