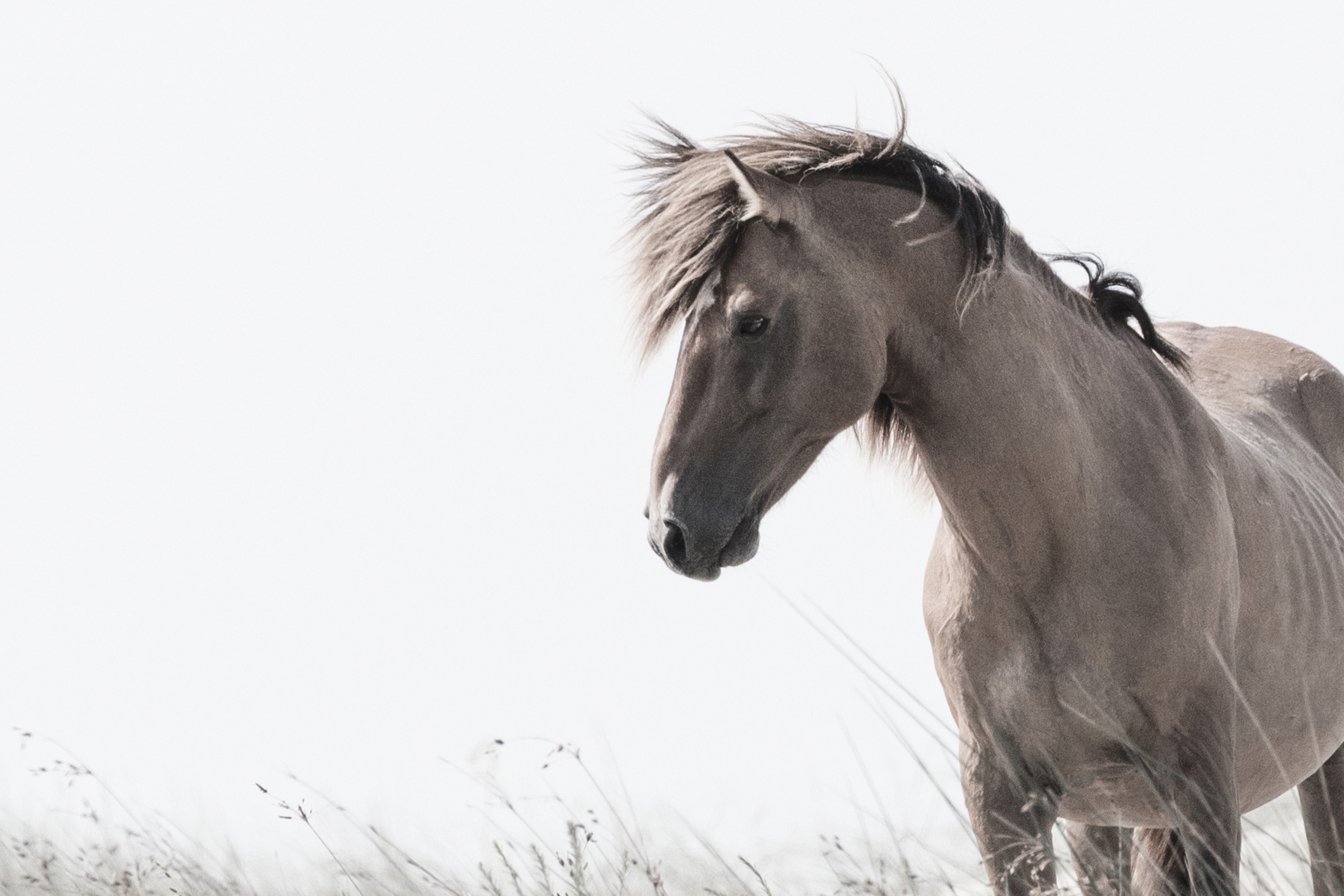 30 Jan

OLD MAIN GALLERY FEATURES TRACIE SPENCE SERIES

in

Old Main Gallery & Framing is pleased to feature Grace Under Pressure by Tracie Spence. An Opening Reception will take place on Friday, February 1st from 5-7PM. This event is open to the public.

Tracie Spence brings us another evocative series of wild mustangs. Grace Under Pressure is a hauntingly beautiful visual narrative of the only remaining Spanish Wild Mustangs in the world. These wild horses have roamed the region of the Outer Banks in North Carolina for over 500 years and they manage to survive under extremely harsh and unstable living conditions.

The series showcases unforgettable large format photography revealing the mustangs' power and strength, combined with their unfailing beauty and grace. By marrying each photograph with a quote from select scholars, theologians, scientists, and artists, Tracie Spence strikes deep reflection to create a story line of truth and wisdom within each image. The Grace Under Pressure exhibition brings the viewer a poetic and photographic exploration of the Spanish Mustangs.

Established in 1964, Old Main Gallery & Framing offers museum-quality custom framing and the sale of original art by artists from Montana and beyond, in downtown Bozeman, Montana.

Old Main Gallery
129 E. Main St.
Downtown Bozeman
406.587.8860