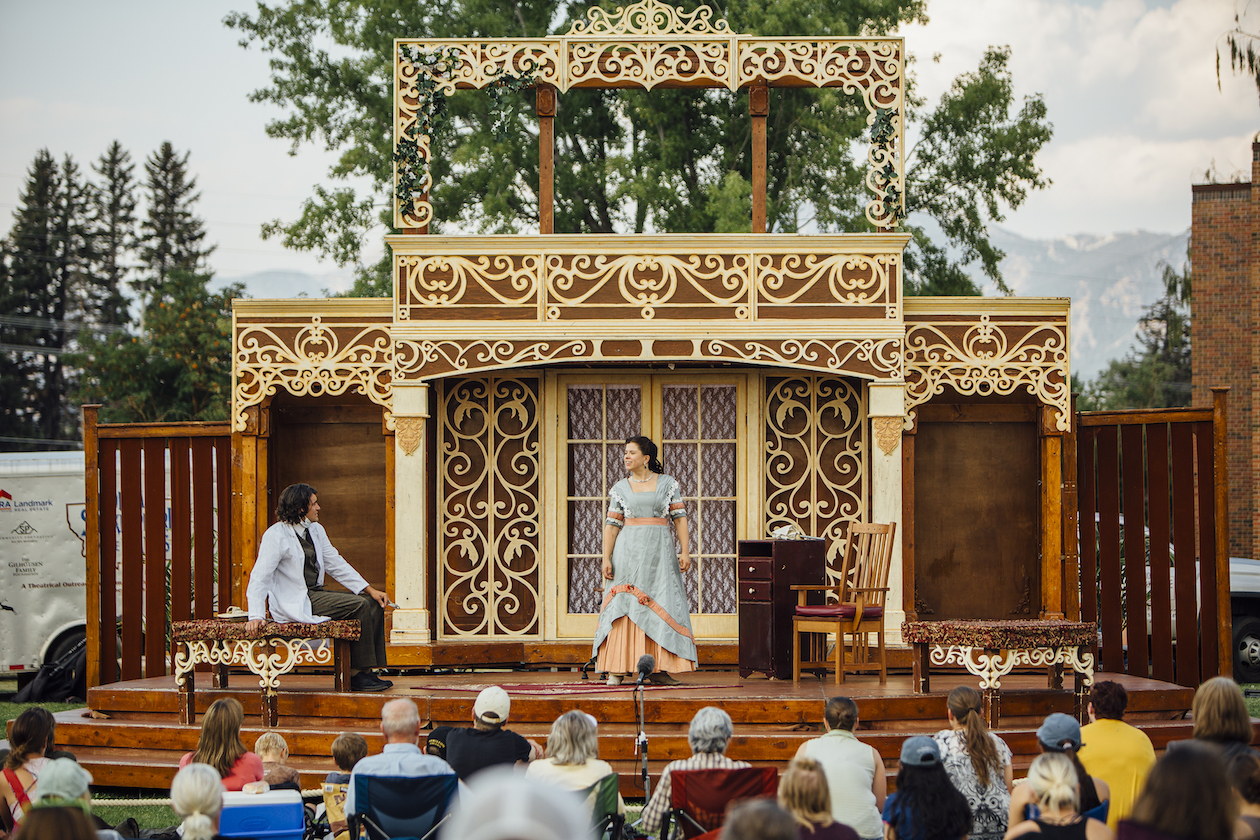 11 Jun

Montana Shakespeare in the Parks to Perform 'Othello' and 'Love's Labour's Lost' in its 46th Season

in

Montana Shakespeare in the Parks, one of the oldest touring Shakespeare companies in
the United States, will launch its 46th season in June with performances of Shakespeare's "Othello" and
"Love's Labour's Lost."

The company will travel nearly 7,000 miles during the season, running from June 13 through Sept. 4,
performing in 61 communities in five states, including Montana, North Dakota, Wyoming, Idaho and
Washington. All performances are offered free to the audience in local parks and public spaces, making
them accessible to all.

Kevin Asselin, executive artistic director, will direct "Othello" while Steve Cardamone, professor of
acting at the University of Minnesota Guthrie Theatre Actor Training Program, will direct "Love's
Labour's Lost." The 10 professional actors that will tour with the company were chosen from a highly
competitive pool of applicants at auditions in Bozeman, Chicago, Minneapolis and Houston.

This season marks the first time the summer tour has presented "Othello." Audiences will find relevance
in the themes of jealousy and mistrust.

"The thing about Iago is that he feels like you and I do," Asselin said. "If you were passed over for a job
because they said you were too old, you'd feel upset too. The difference is that Iago takes his jealousy
and responds in extremely cruel ways."

"Love's Labour's Lost" will bring a balance of comedy and romance to the season.

"I think the play is hysterically funny," Cardamone said. "Shakespeare's not taking himself too seriously
here."

Montana Shakespeare in the Parks is an outreach program of Montana State University's College of Arts
and Architecture. Grants, corporate sponsorships and hundreds of individual donors support the free
performances.

This year's major sponsors include: The National Endowment for the Arts: Artworks, The Gilhousen
Family Foundation, The Gianforte Family Foundation, Pheasant Farms, Spectec: Thunderbird
International Corporation, Burlington Northern Santa Fe Railway Foundation, Montana Arts Council,
Barnard Construction, H&R Block, D.A. Davidson and Company, KBZK, ERA Landmark, Yellowstone
Public Radio, Sibanye-Stillwater and the Spanish Peaks Community Foundation.

Click here for an up to date tour schedule.