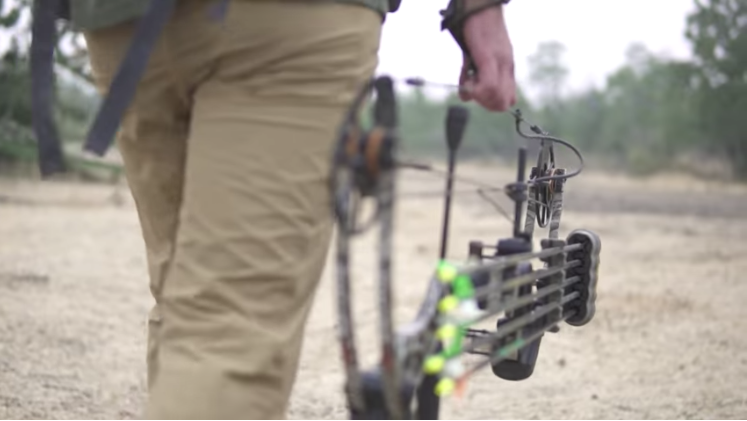 08 Feb

Hunting for Sustainability Program Creates New Hunters

in

BHA and partner Boone and Crockett Club give students knowledge and skills to start hunting; successful program to expand in 2018

Hunting for Sustainability, launched in 2016 by Backcountry Hunters & Anglers as a way to spur new, conservation-minded hunters and anglers while also engaging with college students who already hunt and fish, is expanding to a state near you.

With the U.S. Fish and Wildlife Service reporting a decline in hunter numbers overall, BHA's Hunting for Sustainability addresses the challenge some would-be hunters experience as they attempt to break into the sport, offering novices a hands-on weekend of learning guided by seasoned hunters and other experts. A pilot program initiated by BHA in Montana in partnership with the Boone and Crockett Club covers topics ranging from hunting ethics and game management to firearms safety and field dressing techniques. Participants leave with the skills and knowledge to get started hunting – and a better appreciation of the public lands system and the role hunters play in conservation.

In 2018, Hunting for Sustainability is expanding to Colorado, Idaho and Wyoming. The program is an offshoot of BHA's Collegiate Program, itself a fast-growing network of young public lands sportsmen and women that has grown from a single group at the University of Montana in 2016 to 30 clubs at colleges and universities spanning the United States and Canada.

BHA Campus Outreach Coordinator Sawyer Connelly says Hunting for Sustainability responds to a growing need – and intense interest – by young hunters.

"I wanted to start hunting when I moved west from New England in 2010 for college and didn't really know where to start," Connelly said. "It was a long and steep learning curve to my first elk, and I would have relished taking part in a program like Hunting for Sustainability. A lot of students join our BHA college clubs because they were in the same position. Hunting for Sustainability is BHA's way to reduce that learning curve."

BHA's Collegiate Program currently is developing a Fishing for Sustainability counterpart to Hunting for Sustainability. The college clubs also launched a partnership with the USFWS in 2017, whereby BHA college club members will participate in service work at national wildlife refuges starting this spring.

"What I love about BHA is the entrepreneurial spirit that permeates every level of our organization," says BHA President and CEO Land Tawney. "BHA's Collegiate Program and Hunting for Sustainability help recruit new hunters and create the new generation of conservation leaders. I couldn't be prouder – of both our partnership with B&C and the volunteers and staff who made this happen. I look forward to seeing where we go from here."

"While conservation is the responsibility of every citizen, over this past century those most active have been hunters and anglers," said University of Montana Boone and Crockett Professor of Wildlife Conservation Dr. Joshua Millspaugh, who helped organize and teach the program. "A program focused on university students is ideal because it ensures a new generation of leaders have a solid foundation to explore hunting in a sustainable and ethical manner. The enthusiasm and level of engagement observed during the workshop will help ensure the continued success of our systems of conservation."

Trey Curtiss, BHA's collegiate curriculum and outreach assistant and USFWS fellow, realizes that he was lucky to grow up in a hunting family and appreciates the hurdles in helping non-hunters understand the sporting culture.

"Soon after holding my own hunting license, I realized that the future of hunting depends on how hunters hold themselves and how the general public views hunting," Curtiss said. "To me, along with helping new people learn to hunt, the biggest benefit of Hunting for Sustainability is the opportunity to teach and perpetuate a genuine perception of hunting."

A handful of students who participated in BHA's 2016 and 2017 programs went on to harvest their first animals in the fall of 2017. BHA anticipates growing the number of success stories in 2018.

Learn more about BHA's collegiate program and see the Hunting for Sustainability video.