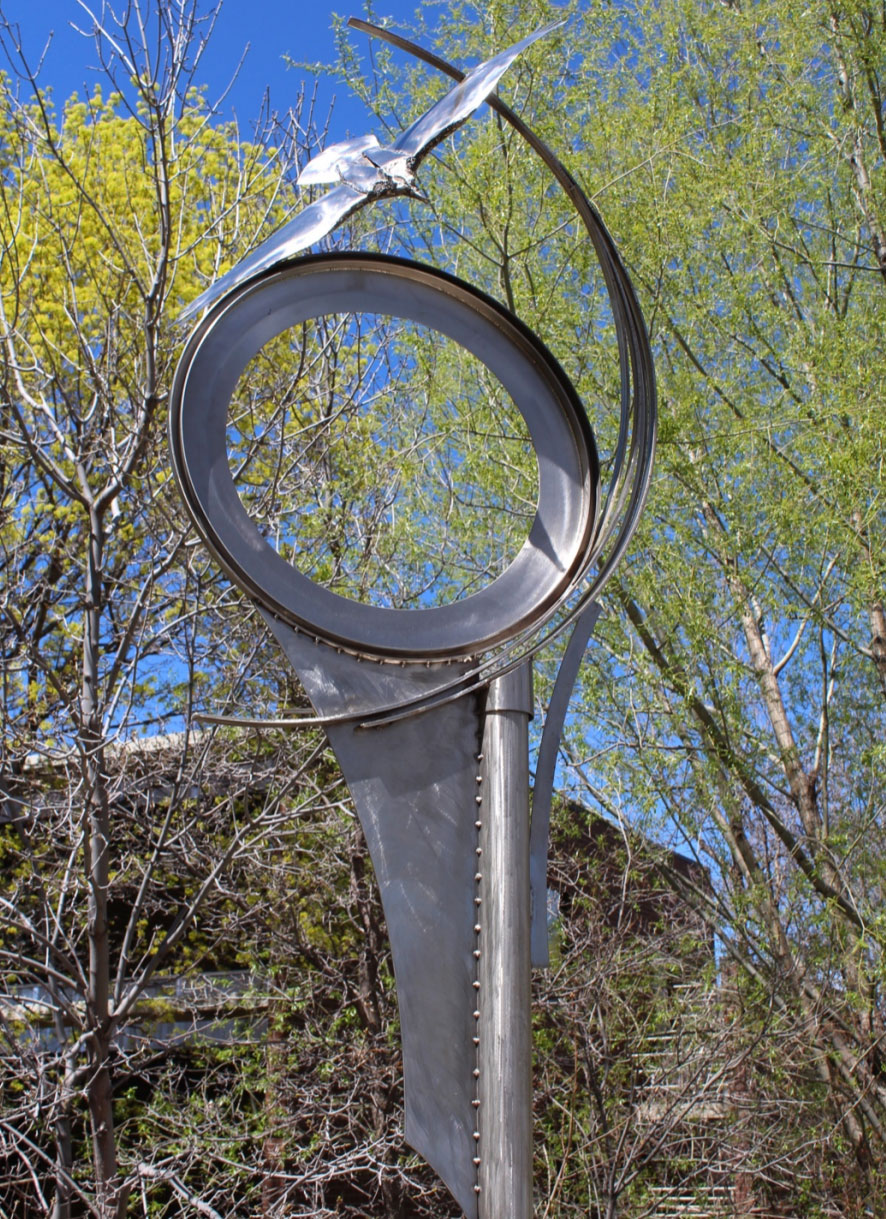 Jesse Swickard's "Vualo de Aves"
17 Jul

Gallatin Art Crossing Purchases Sculpture

in
Gallatin Art Crossing Purchases Sculpture for Permanent Collection
Gallatin Art Crossing is proud to announce the purchase of sculptor Jesse Swickard's "Vualo de Aves". This purchase was supported by a grant from Downtown Business Partnership. The stainless steel sculpture will remain at its location on the path to City Hall. The acquisition represents the twelfth piece that GAC has brought into its permanent collection.
A native Oregonian, Jesse Swickard's large-scale steel sculptures work can be found throughout many Pacific Northwest cities. Vualo de Aves represents Jesse's love for birds and flight in nature. Jesse ventures far from civilization, but states that as long as he sees birds, he's comfortable in remote areas. His studio is near Sherwood, Oregon, surrounded by forest.
The Gallatin Art Crossing's mission is to place public art that enhances the cultural experience for Bozeman area residents and visitors to the Gallatin Valley. It hosts a variety of artwork from the Bozeman Public Library, throughout the downtown Bozeman area, and on to the lawn of the Emerson Center for the Arts & Culture. In addition to helping artists display and market their work, the Gallatin Art Crossing connects the public to an open voting opportunity for the selection of the People's Choice award. GAC has a goal of purchasing at least one new piece each year. For more info, please visit www.gallatinartcrossing.org.
GAC currently exhibit hosts over 70 pieces, introducing viewers to many artistic approaches in the free public gallery. The goal is to add one piece annually to the permanent collection of sculptures, which can be found throughout downtown from the Emerson Cultural Center down to the Bozeman Public Library.