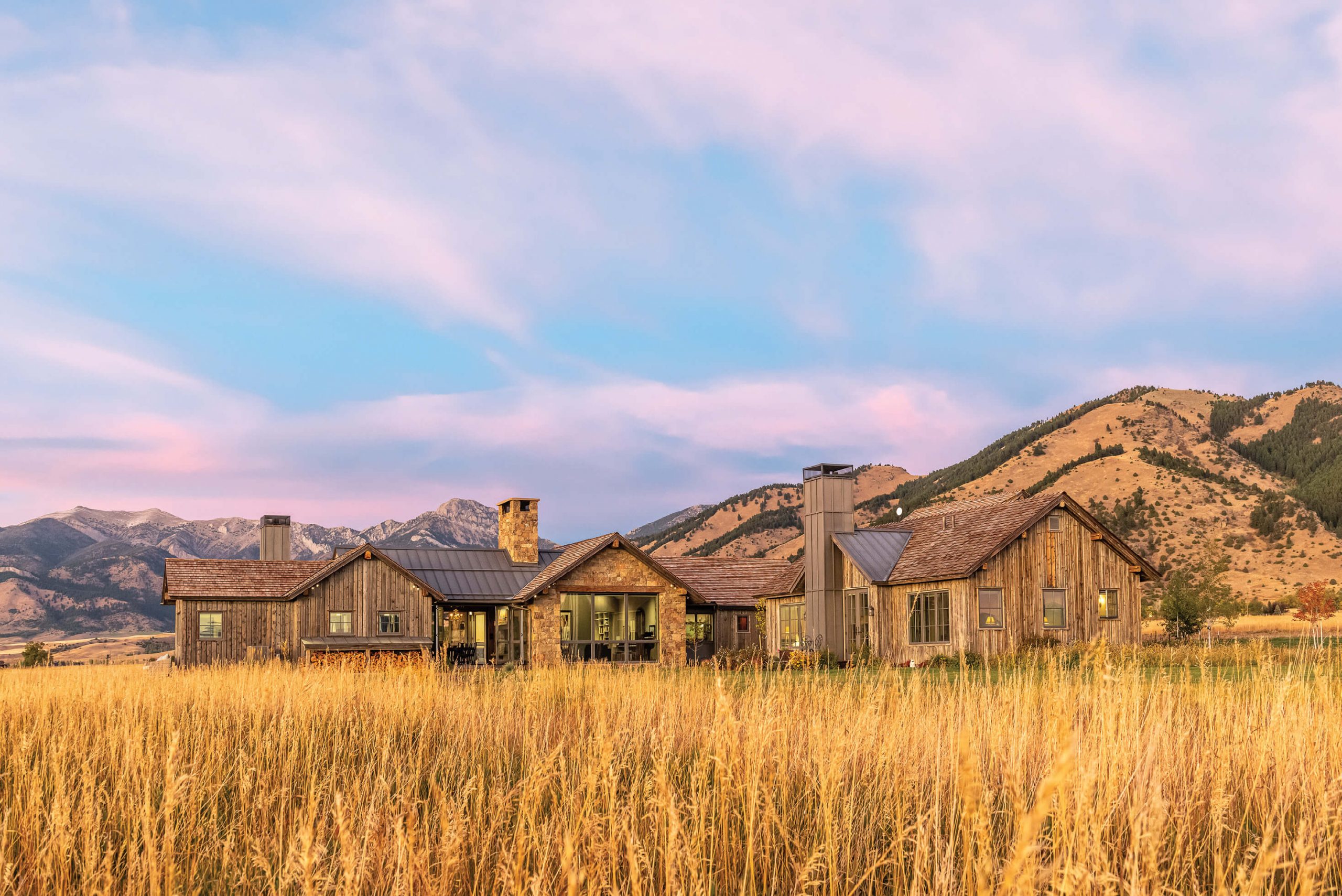 16 Apr

From the Editor: A sense of Belonging

in

In Big Sky Journal's annual HOME issue, there always seems to be a common thread, something mentioned — in some shape or form —  in just about every story. Often it's related to trends, design elements, or tangible aspects of home design. But this year's theme is different: Rather than focusing on the home itself, it's all about highlighting the natural setting that surrounds it.

Instead of becoming an imposition on the landscape, many of the homes featured here were designed and built in direct response to their environments. Whether it's a rustic, lodge-style home or a contemporary one made from board-formed concrete, one of the main design goals is for these structures to blend seamlessly into their surroundings, to feel like they belong there, or to appear as if they've been in that spot for decades.

In designing a home for former U.S. Senator and Ambassador Max Baucus and his wife, Melodee Hanes, Paul Bertelli of JLF Architects, drew on the concept of Regionalism. Built with reclaimed materials that reflect those historically used in the area, the home's footprint is practical, based on a scale that's "defined by its use." The massing is broken up into separate volumes, harkening back to the agricultural buildings that were developed by pioneers and homesteaders over time, as families grew. As Peter Belschwender of OSM Construction — the company that built the home — puts it: "Regionalism is familiar, comfortable; it makes you feel like [a home is] where it should be." Because the Baucus/Hanes residence was designed in reference to its setting, the end result is timeless, inspired by the landscape, which takes center stage.

In this issue, you'll read about other structures that connect their owners to the great outdoors, including ski homes in Big Sky and Whitefish, Montana; a lakefront retreat designed around the owners' passions; a compound in Northwest Wyoming that "creates the illusion that there is no separation between the handiwork of nature and the art of man," as the writer puts it; a lodge designed as a sportsman's paradise; and a pair of rustic cabins on Montana's Big Hole River that are perfectly aligned to their pastoral setting. And in each story, you'll discover the different techniques and approaches that the architects, builders, and artisans implement to create a sense of belonging — whether it's a sod roof that helps disguise the home from its uphill neighbors, the use of locally-sourced materials that mirror the landscape, or steel siding on the exterior that's designed to rust and appear aged.

In my humble opinion — and as a wholehearted lover of the beautiful landscapes we are blessed with here in the Northern Rockies — I find this approach refreshing. Why not blend in rather than stand out? Why not focus on a sense of place and belonging? Most of us were drawn here for our love of nature, so why not keep that at the forefront?

Here's to the new homes that celebrate and connect us to the landscapes we love.