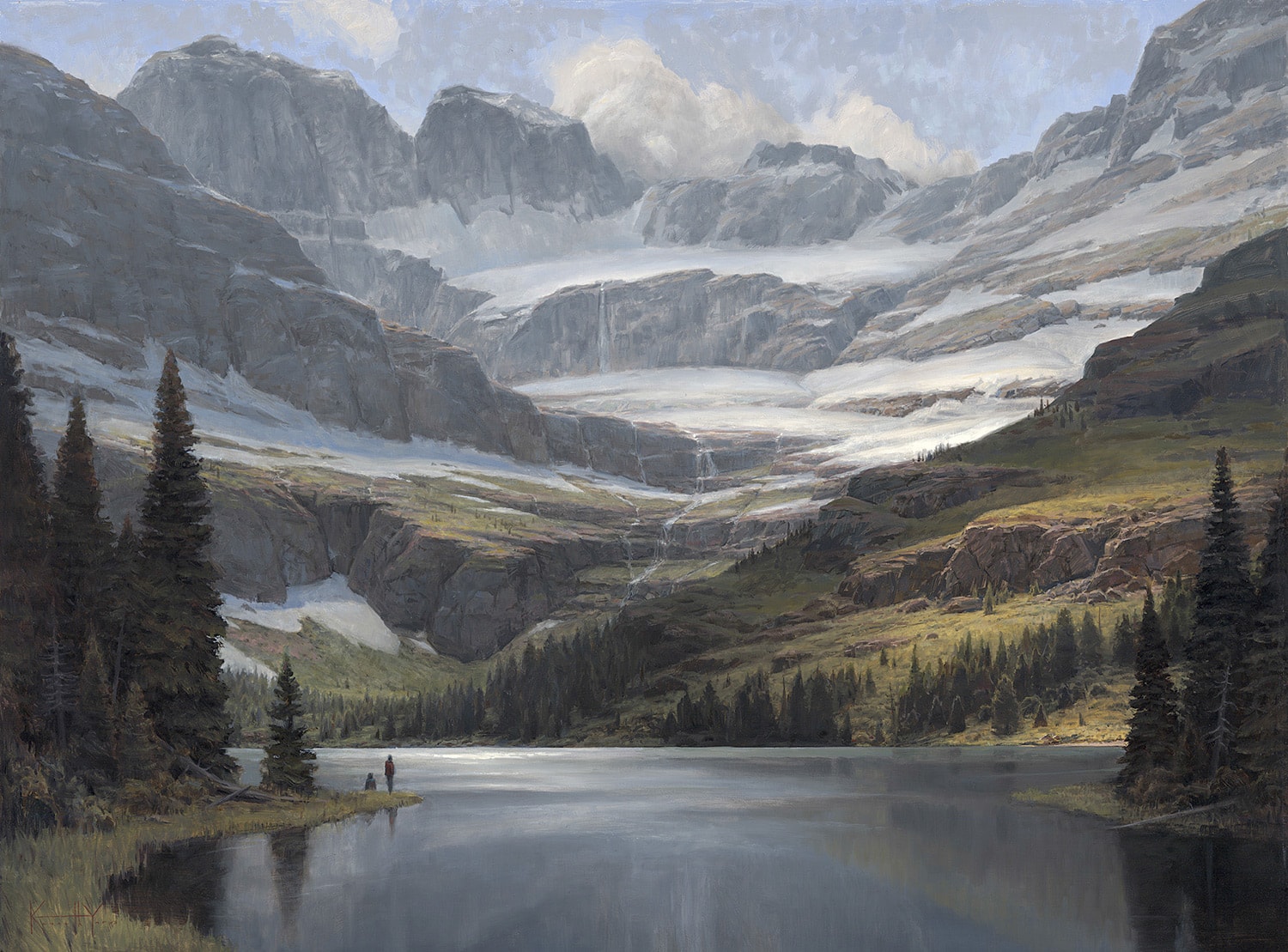 "There Below It All" | Kenneth Yarus | Oil | 36 x 48 inches
09 Aug

From the Editor: Creating a Sense of Place

in

"An individual is not too distinct from his place. He is his place." — Gabriel Marcel

If you think about it, much of the art we see is connected to the area in which it's created. Whether it's a landscape capturing an iconic view or a still life focusing on an everyday scene, a portrait immortalizing the spirit of an individual, a sculpture portraying wildlife in action, or an abstract painting interpreting the colors of nature, it's all somehow tied to our location, our environment, and our collective experiences within it.

The Montana Triennial, hosted this fall by the Yellowstone Art Museum in Billings, Montana, is a perfect example. The juried exhibit features a broad range of Montana's artistic talent in a variety of mediums and styles, designed to represent the state in all its forms. During the selection process, curator Nicole Herden looked not only for quality, but also for a reflection of the landscapes, wildlife, people, and politics that make Montana what it is today. "I saw a circling back to include a sense of place and one's connection to it," she noted.

It's in that same vein that we curate the stories in our annual Arts issue. Covering emerging and established artists throughout the Northern Rockies, we hope to offer readers a diverse glimpse into this part of the world that we know and love. While in other issues we do this through photographs and storytelling, this one is an opportunity to express our region through the artists' lens. Here, they show us how they see and interpret this region, their creativity helping us discover it in a new way, solidifying our connection to this place and what inspires us about it.

In this issue, painters Travis Walker and Caleb Meyer offer colorful views of the contemporary West, while Kenneth Yarus paints the grandiose peaks and sweeping vistas and skyscapes following in the footsteps of the Hudson River School artists. Three accomplished photographers have a different take on the iconic Western image of the horse, while James Prosek takes a field guide approach to his work. Carrie Ballantyne covers the intricacies of Western life through portraits, and Morgan Irons portrays the character of people and place through a hauntingly subdued palette.

Then, of course, there's the artistic process. We look at the patina artists that bronze sculptors rely on, and the teachers, such as University of Montana professor Julia Galloway, who has become known as the "godmother of Montana ceramics," serving also as an advocate for the medium and causes that she believes in.

What this issue brings together is representative of the overarching realm of creators we have in the Northern Rockies. Together, you might find they create a vision of our region that's rooted in a solid sense of place.