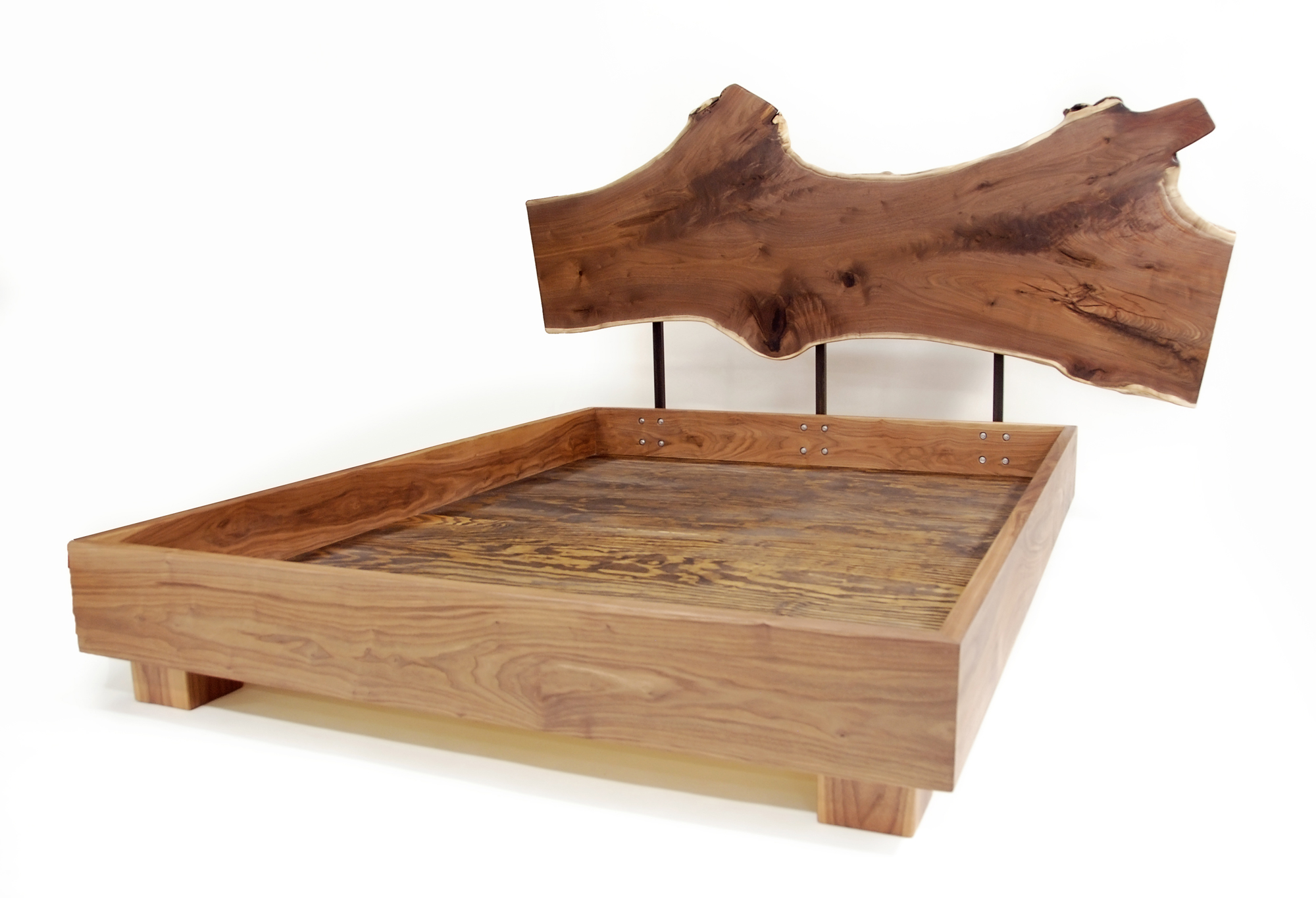 15 Jul

HOME 2012: Design Elements

in
---
The Big Easy Walnut Bed
By Brandner Design
Bozeman-based company, Brandner Design, takes an artistic approach to furniture. Inspired by the curves and textures of the organic and the craftsmanship of the industrial, creator Jeff Brandner seeks to blend the two styles and create a contemporary elegance. The Big Easy Walnut Bed accomplishes this mission; the clean and simple lines of the bed frame are juxtaposed with the weight and beauty of the floating black walnut headboard. Built by hand, the result is a sculptural furnishing with a distinct originality that showcases the beauty of the natural.
$7,000 to $9,000| Available in king or queen, as well as in white ash, claro walnut and black walnut
406.582.0711 | www.brandnerdesign.com
---
Onyx Lamps
By Onyx and Antler
Working with stone, wood and antlers, John Bickner of Onyx and Antler, shows his appreciation for nature through his functional fine art creations. In 1978, Bickner started working with antler and horns found near Jackson Hole in his retail business Elkhorn Industries. Eventually he transitioned into working with other organic materials such as onyx, a natural stone that comes in all colors and patterns and can be translucent. Using onyx from North and South America and from other private lands, he creates these naturally beautiful lamps, along with pedestals, counters, wash basins and wall installations. He works with designers, contractors and other artists to create functional décor items that accentuate nature's beauty through careful craftsmanship.
$187 to $1,498 | Assorted functional works and installations
307.733.0067 | www.flatcreekcrossing.com
---
The Tree Ring Pen
By Dave Wager
Crafted from tree cores, these pens by Dave Wager tell a story about the last 100 years of natural history. Foresters and scientists study tree rings to learn about a tree's life, for example, narrow rings formed during the 1930s would illustrate that a tree grew slowly during the drought of the Dust Bowl. The wood for the pens comes from forest restoration projects in western Montana, and each pen comes with a card displaying natural history events during the tree's lifetime. You can also commemorate special events by having milestone years engraved on the side of the pen, for example, family or friends can see when they were born in relation to the tree's growth.
$150 to $275 | Available in eight different styles
406.493.1490 | www.treeringpens.com
---
The Big Green Egg
By Ed Fisher
The concept for this dimpled, egg-shaped clay cooker known as the Big Green Egg, originated 3,000 years ago in Asia with kamado cookers, or high-fire earthen cookers. Atlanta-based founder, Ed Fisher, had his first experience with kamado in the '70s and was sold on the moist and flavorful food it produced. It inspired him to design his own charcoal-fueled barbecue grill. Today's Big Green Eggs are made with air-tight ceramics that helps the EGG retain heat and allows for accurate temperature control, resulting in the ability to grill, roast, smoke or bake inside its distinctive green dome. In Bozeman at Ace Owenhouse Hardware.
$399 to $1,199 | Available in mini to extra large
406.582.7330 | www.biggreenegg.com
---
America's New Stool
By Vinoture
Resourceful craftsman Ian Crawford came up with a creative use for empty wine barrels in his business Vinoture, located in Whitefish, Montana. He refashions the barrels into beautiful bar and kitchen stools. The bowed, wooden staves from the side of barrel, form the legs on America's New Stool, and he shapes the bottom or top of the barrel into comfortable seats, which will have a subtle red color due to the wine or will be a natural blond and will have the original cooperage stamp from the barrel maker. The stools have a modern, yet rustic feel, and help in Crawford's mission of creating an American sustainable revolution in craftsmanship.
Starting at $250 | Available in three heights and with various finishes
406.261.7039 | www.vinoture.com
---
The 14 Series Chandelier
By Bocci
Designed by Omer Arbel in 2005, Bocci's 14 Series is a staggeringly beautiful process-driven design that challenges traditional lighting concepts in favor of creating ambient installations. It achieves its power and drama through composition and clustering. Each pendant is entirely handcrafted using recycled, articulated glass spheres, which can be mounted singly or in groups of infinite count. The effect of such understated, natural beauty is nothing short of ethereal: Imagine the glow of candles emanating from spheres of floating water. We love that Bocci's 14 Series is stunning without being overbearing; it draws the eye without interrupting the view. With this 14.14 chandelier, Bocci's mission to create objects that become companions in people's lives has been duly achieved.
$6,020 | 14.14 rectangular or round
604.639.5184 | www.bocci.ca