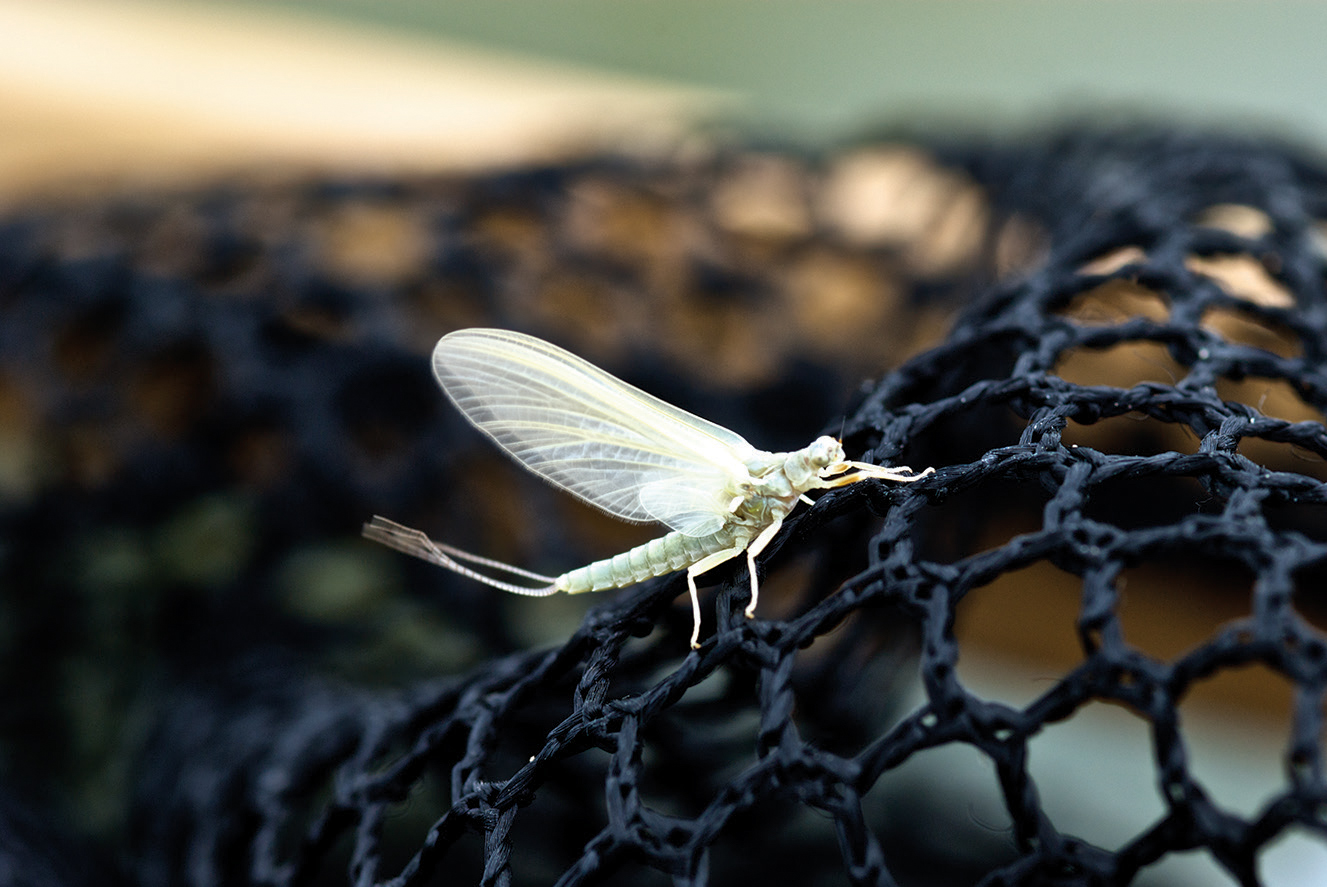 A Pale Morning Dun clings to a net on Silver Creek in Idaho.
04 Feb

Aquatic Insect Decline

in

For those of us who regularly fish the fabled rivers of New York's Western Catskills, the issue began early in the summer of 2016. That's when anglers started reporting a dramatic decline in sulphur mayfly hatches along the East Branch of the Delaware River. At first, we believed it was related to the buildup of dead leaves along the river bottom, which had not flushed in several years. Perhaps, we speculated, the dead leaves compromised the amount of habitat available for sulphurs to survive. But when the river flushed in 2017 and then again in 2018, and the sulphurs didn't respond, we were perplexed.

Considering what we witnessed on the East Branch, there was reason to believe that problems with aquatic insect populations were likely occurring in other rivers. Attempting some research, I found a story in The Guardian about how fine sediments, phosphates, and powerful neonicotinoid insecticides (which are chemically similar to nicotine) were having a devastating impact on mayflies, killing about 80 percent of all eggs in some of England's finest trout waters.

After reading this, I spoke with John Tooker, an entomology professor at Penn State University, and later with Michelle Hladik a researcher for the U.S. Geological Survey in California. Both had studied that same insecticide in the U.S., and they explained that neonicotinoids are water soluble and extremely toxic to aquatic insects. Further research revealed that it's widely used and regularly detected in U.S. waters, particularly in areas where soybean and corn production is prevalent. And to top it off, mayflies are extremely sensitive to the chemical's toxicity.

With aquatic insect declines documented in the Catskills and England, I wondered if there were issues with populations in the famous rivers of the Rocky Mountain West. To find out, I called several well-known anglers, fly shops, and state agencies. Sadly, my inquiries exposed a glaring and disturbing fact: There is little long-term qualitative and quantitative bottom sampling data available to compare existing insect populations against previous ones.

During my last trip to Montana, I made several trips to the Henry's Fork River in Southeastern Idaho, so I was curious if anglers were observing changes in insect hatches along that river, and if so, I wondered what those changes were attributed to. A friend suggested that I speak with Eric Pepper and John McDaniel, who had both fished the river for more than 30 years. "Hatches of green drakes and PMDs [pale morning duns] have declined dramatically over the years," Pepper tells me.

McDaniel says that he's been monitoring hatches over the years, and he has also observed a PMD decline, along with a decrease in some caddis species. "Grasshoppers were living longer due to warmer nights, and in 2018, more rainbows were caught on grasshopper imitations than on mayfly and caddis patterns," he says. Both anglers blame erratic releases from Island Park Reservoir and warmer water temperatures for the decline in insect hatches on the Henry's Fork.

Next, I speak with Cam Coffin, the owner of Blue Ribbon Flies in West Yellowstone, Montana. He explains that from approximately 2008 to 2017, when the release structure on Hebgen Lake was under repair, warmer surface water was discharged into the Madison River. During that period, he noted a significant decline in pale PMDs and a variety of caddis flies.

Fly fishing photographer John Juracek, who's also based in West Yellowstone, agrees with Coffin, adding that flav mayflies — which are on the larger side — also are on the decline, being replaced by pink lady mayflies, which appear to tolerate warmer water temperatures better than PMDs, flavs, and some species of caddis. Juracek also claims that the white miller caddis, another species that appears to do well in warmer environments, has increased dramatically in past years on the Firehole River that runs through Yellowstone National Park, and that whitefish populations have significantly decreased throughout Southwest Montana. When I ask if warmer water temperatures are the cause of both insect and whitefish declines, he agrees, but thinks that additional research is required to support the theory.

The TroutHunter fly shop in Island Park, Idaho, refers me to the Henry's Fork Foundation, and there I have several conversations with their senior scientist Rob Van Kirk. "PMD hatches are down in some sections of the Henry's Fork, along with whitefish populations," he says. "It was originally believed that the whitefish populations crashed in 1992, as a consequence of a large discharge of silt from Island Park Reservoir. At the time, the theory was that the silt impacted their ability to spawn."

When I suggest that it's hard to believe that silt is an issue all these years later, he agrees. "We have over 30 years of air temperature data, which shows a 1.1 Fahrenheit increase for every 10 years, resulting in a 3.3 to 4.4 average rise for the months of April, May, and June," he says. "It's seemingly small, but perhaps high enough to increase water temperatures during periods of low flow, thereby impacting some species of insects and whitefish."

My last call is to Jim Leary, an avid angler who fishes all over the West. He explains to me that salmonfly hatches on Oregon's Deschutes River are starting two to three weeks early, "ever since Portland Central Electric started releasing warmer surface water to the Deschutes River from Pelton Dam in 2012," he says.

See a correlation here between warming weather trends and insect population changes?

When I call looking for data to support the field observations provided by the anglers and fly shops I'd spoken with, Montana's Department of Fish Wildlife & Parks refers me to Montana Biological Survey's David Stagliano, who conducts aquatic insect research in the field. In an online report titled "Evaluation of Salmonflies in Montana's Rivers: Are Statewide Populations Really Declining?" Stagliona concludes that yes, salmonfly populations have declined over time due to loss of habitat, heavy metal contamination in some rivers, and, in more recent years, drought, low flows, and rises in water temperatures due to warmer air temperatures.

Stagliano explains that in 2015, several Montana rivers were closed to fishing because of high water temperatures from mid-July to mid-August, resulting in an entire month of lost recreational fishing opportunities, along with lost revenues to local economies. And the 2017 Montana Climate Assessment found that the average air temperature in the state had increased between 2 and 3 degrees Fahrenheit from 1950 to 2015.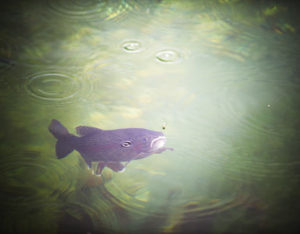 The observations provided by anglers and fly shops, along with the research conducted by the Henry's Fork Foundation and Stagliano, reveal two significant factors impacting aquatic insect populations in the Northern Rockies: lower stream flow and warming water temperatures. Interestingly, in my more recent conversations with anglers McDaniel and Coffin, they advise me that insect populations have seemingly rebounded due to higher spring flows and lower water temperatures over the last two seasons.
That information supports my conclusion that the combination of warmer river water and lower summer stream flows are contributing to the decline of some important and desirable (from an angler's perspective) species of aquatic insects. Couple those impacts with habitat loss and insecticides, and you have a formula for significant changes in aquatic insect populations in all of America's rivers.
But while the use of neonicotinoids has increased dramatically over the years, I was not able to determine if it was used in the vicinity of any of America's famous, high-quality trout streams. That data did not appear to exist at the time of my somewhat casual research. But there's no doubt that this pesticide likely poses a significant threat to aquatic insect communities in our region.