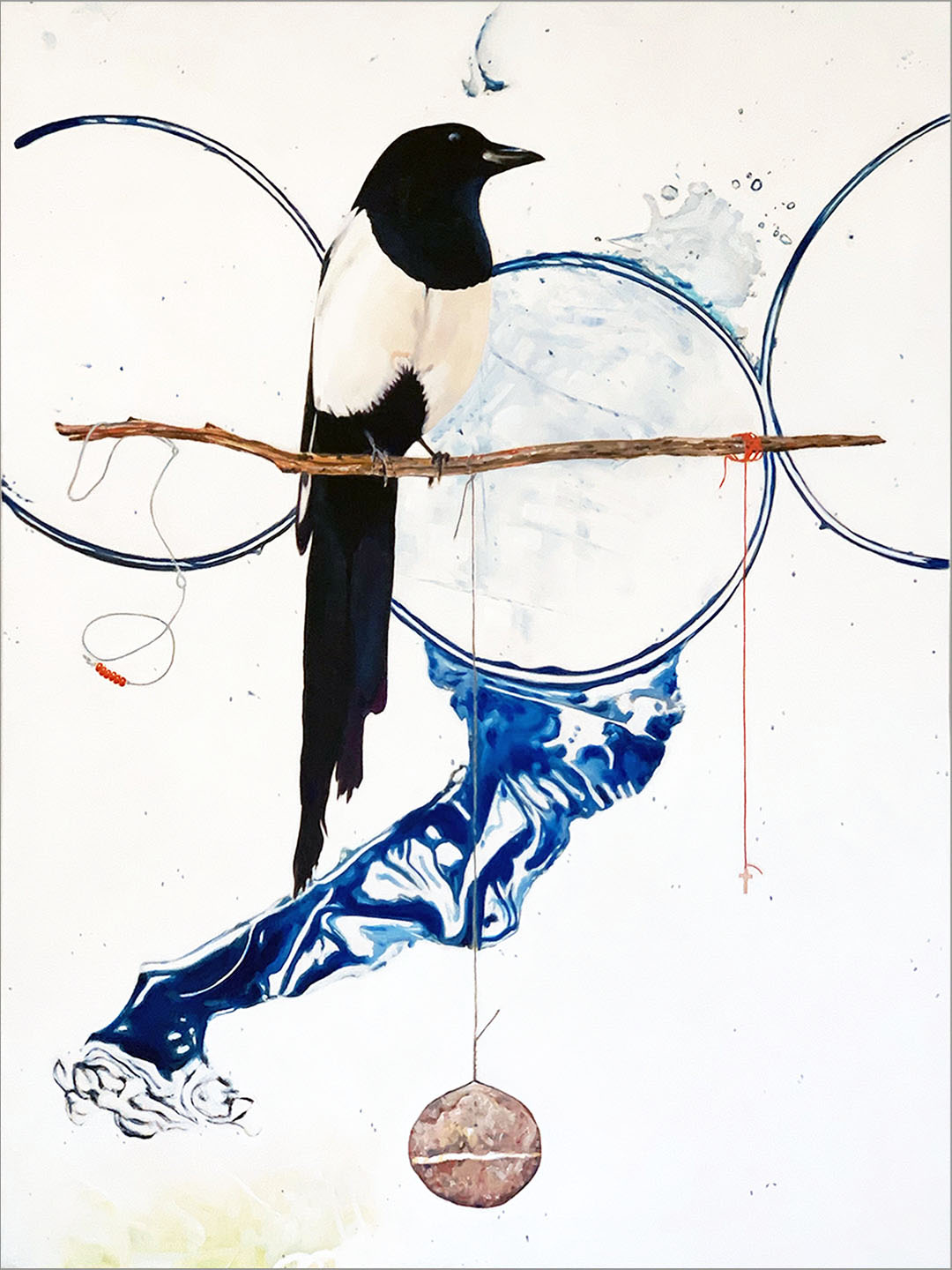 23 Jun

Time and Place: New Works by Shawna Moore and Michael Haykin

in

Friends and returning gallery artists

Shawna Moore

and

Michael Haykin

will present their two person show Time and Place: New Works by Moore and Haykin at

Underscore Art

in Whitefish, Montana. The artists became familiar with each other's work through the gallery owner Monica Pastor and with numerous exhibition opportunities have become artistic peers and friends who exchange ideas on art and an occasional studio visit. Both artists bring to this exhibition paintings that are autobiographical with each artist exploring their chosen materials of oil on canvas for Haykin and encaustic on panel for Moore.

         Haykin spends his summers painting at his Boulder, Montana studio and claims, "I am a painter of realism, whose interest in observing the changing moment provides the structure for my work. While my paintings are composed with formal considerations, the focus is on the changing nature of a landscape or a figure. The surface of a painting is built of micro-layers of pigment allowing light and atmosphere to subtly shift, giving the image a shimmering translucency. It is as if the objects in my work provide a backdrop against which I am painting the air."

       Moore who lives in Whitefish confesses, "The paintings are meant to be experiential. I take a journey with each piece I make.  Sometimes I invent a place, other times a breeze of the sea sweeps over me and reminds me of a beach I have stood upon or an ocean I have surfed. When I travel, I keep journals of simple painted watercolors and samples and notes on color, horizon line, and sensations. My art and my explorations offer change and movement that are necessary to keep me from getting bored."

       

       The show runs July 5 through July 30 at Underscore Art, with a delayed first Thursday opening on July 11 from 6-9 pm at 100 Central Avenue downtown Whitefish.