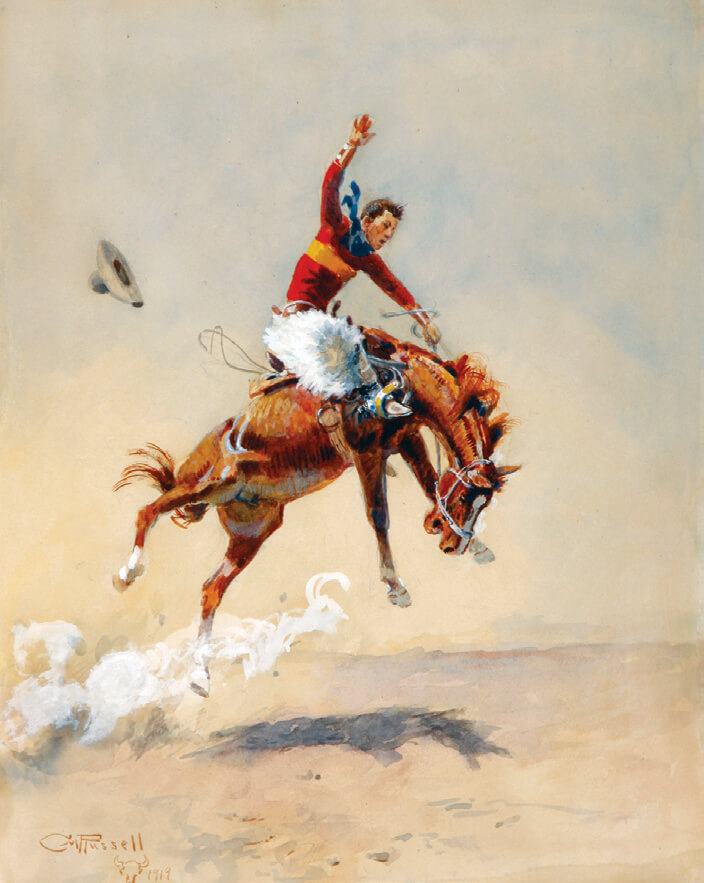 HIGH, WIDE, AND HANDSOME | Charles M. Russell | (1919) | Watercolor, Gouache, and Pencil on Paper | 16 x 12.5 inches
01 Aug

Round Up: The Highlight of The Russell Reignited

in

The C.M. Russell Museum has been consigned the acclaimed Charles M. Russell watercolor High, Wide, and Handsome for inclusion in The Russell Live Auction on August 20, 2022. The 1919 painting depicts one of the artist's most popular subjects: the timeless struggle for mastery between man and animal. The painting is joined by other respected Russell pieces — such as Antelope Hunting (1894) — in addition to works from an impressive list of both historic and contemporary Western artists.

This year, The Russell has been completely reimagined as The Russell Reignited and will offer a fresh approach to the prestigious Western art experience. Inspired by the iconic artist and storyteller Charles Russell, the updated event will take place August 18 through the 21 at the C.M. Russell Museum, in Great Falls, Montana.

The museum complex includes a vast collection of art, artifacts, and archival materials associated with Russell and other significant Western artists, as well as the fully restored Russell home and studio — a National Historic Landmark. For more information on the museum and a full schedule of free and ticketed events during The Russell Reignited, visit cmrussell.org.