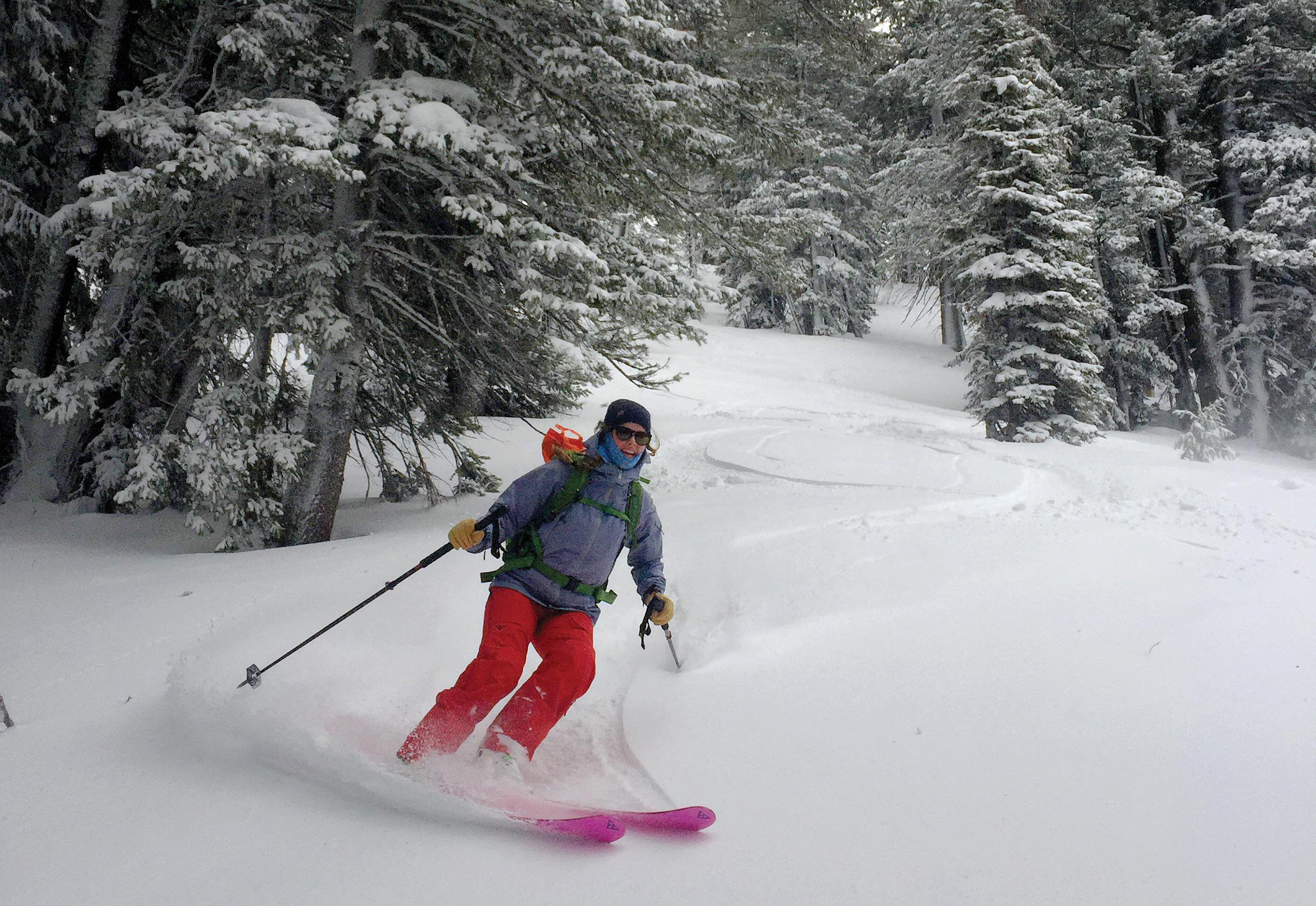 Babe Force in Jackson Hole, Wyoming, offers outdoor education scholarships to women.
09 Dec

Round Up: Skiing for the greater good

in

Right after college in 2006, Crystal Wright moved back to her hometown of Jackson Hole, Wyoming, and noticed that more women than she remembered seemed to be skiing hard and pushing their limits on the resort's tough terrain. "Jackson is not an easy resort to ski, and lots of women were out challenging themselves," she says. "But they always seemed to be chasing their husbands, brothers, or guy friends. I rarely skied with other women, and I rarely saw other women skiing with other women."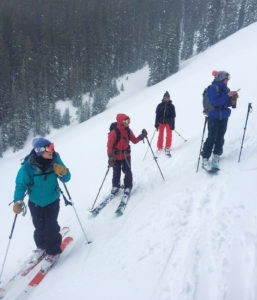 Then, when Wright was skiing with a girlfriend in the Granite Canyon backcountry area of Grand Teton National Park, some men on the traverse out got competitive with them — they wouldn't let the women pass on the trail — and that set off a spark. "This got my brain going, and I said to my friend Sarah, 'Let's start our girls' club, since the Jackson Hole Air Force has their boys' club. Let's call it the Babe Force.' And as we passed the guys, I jokingly said, 'Babe Force coming through, watch out!'"
The Jackson Hole Air Force came to be in the 1980s, when an all-male group of local ski bums banded together over their passion for deep powder and steep lines. Down the road, the group was said to help "foster Jackson Hole Mountain Resort's revolutionary open-boundary policy in 1999 by relentlessly poaching out-of-bounds terrain," according to a 2017 article in Ski magazine. Wright grew up idolizing the Air Force guys. "I liked how fast they skied, and how they had such a fun crew that was always on the mountain," she says.
Wright might have been kidding the time she first mentioned the Babe Force on the trail that day, but the idea kept brewing, and in 2010, with the help of friends Sarah Felton and Jessica Pierce, she put the wheels in motion. "Jess designed the patch, and then we were up and running," Wright says. "But we were still unsure what up and running meant. We had our first ski day, and around 30 women showed up which was amazing. We realized there was a need for this."
Since that time, the Babe Force has gone from a small group of women skiing together to an established nonprofit that awards scholarships each year to women who are interested in furthering their outdoors education. This winter is the organization's fifth year offering scholarships to pay for women to take courses in avalanche education, advanced winter backcountry skills, and other courses that align with the Babe Force's mission. They also offer ski groups for moms, and youth ski and snowboard camps.
"Our mission is to empower all women to seek adventure in the mountains," Wright says. "So many women are nervous to get out, push themselves, or take avalanche courses, and they have a tendency to think they are not good enough to ski something out of their comfort zone. I think it is important to get more ladies out!"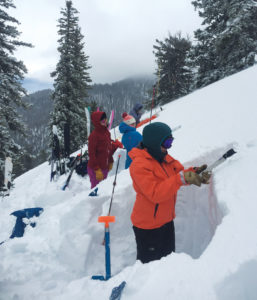 Other Ski Groups with a Mission
Brent Newton Ski Foundation
In honor of Brent "Newt" Newton, who was a passionate skier in Jackson Hole, Wyoming, the foundation awards scholarships for ski and snowboard programs to underprivileged and special needs youth in Teton County, Wyoming, who may not otherwise have the opportunity to be exposed to mountain sports. brentnewtonskifoundation.org
Big Sky Youth Empowerment Project
This organization provides ski and snowboard programs for students in grades 8 to 12 in Gallatin County, Montana. Peer groups work with mentors and program managers on weekend adventures and weekday workshops, with the goal of equipping youth with skills to make educated decisions that will lead them toward an empowered and independent future. byep.org
Choteau Ski Area Under New Ownership
There is good news on the horizon as Teton Pass Resort — a remote 400-acre ski area nestled against the Rocky Mountain Front — has new ownership after being closed for the past two seasons. Former manager Charles Hlavac bought the place this fall, and hopes to have it open by this winter. The unique setting makes for a fun, challenging ski area, and when it was open, it had a cult-like following with a dedicated local scene. Not to mention one of the best après ski bars in the state — the Waldron Creek Saloon.
First opened in 1967, the area has had a tough go — closing in 1986, reopening in 1988, and then closing again 2008, operating under the name Rocky Mountain Hi during that time. It was eventually purchased by New Zealander Nick Wood, who made numerous improvements and kept the area open until closing it before the 2017 season.
One of the first things Hlavac will do is change the name, he says. Even though the ski area is in Teton County (Montana that is) and adjacent to the Teton River, it's too often confused with Wyoming's infamous Teton Pass.
"We are going on two years of not having a local place to ski," Hlavac says. "Without it, many folks don't travel to ski, so I'm excited about being able to once again provide a service to this community." Hlavac knows he has a rocky road ahead. Among other things, he needs to get the Forest Service special-use permit renewed, purchase a new diesel generator to run the place (there's no electricity to the site), and make sure all of the equipment is operating properly. The town of Choteau — 40 miles to the east — is rallying behind him, recognizing that the ski area is an economic benefit to the community. But as of press time, he's not sure if he will make it this winter before the snow flies.
"We have a tremendous amount of work ahead of us," he says, "but I feel a tremendous amount of support within our community, and that is very motivating for me."
— Brian Hurlbut