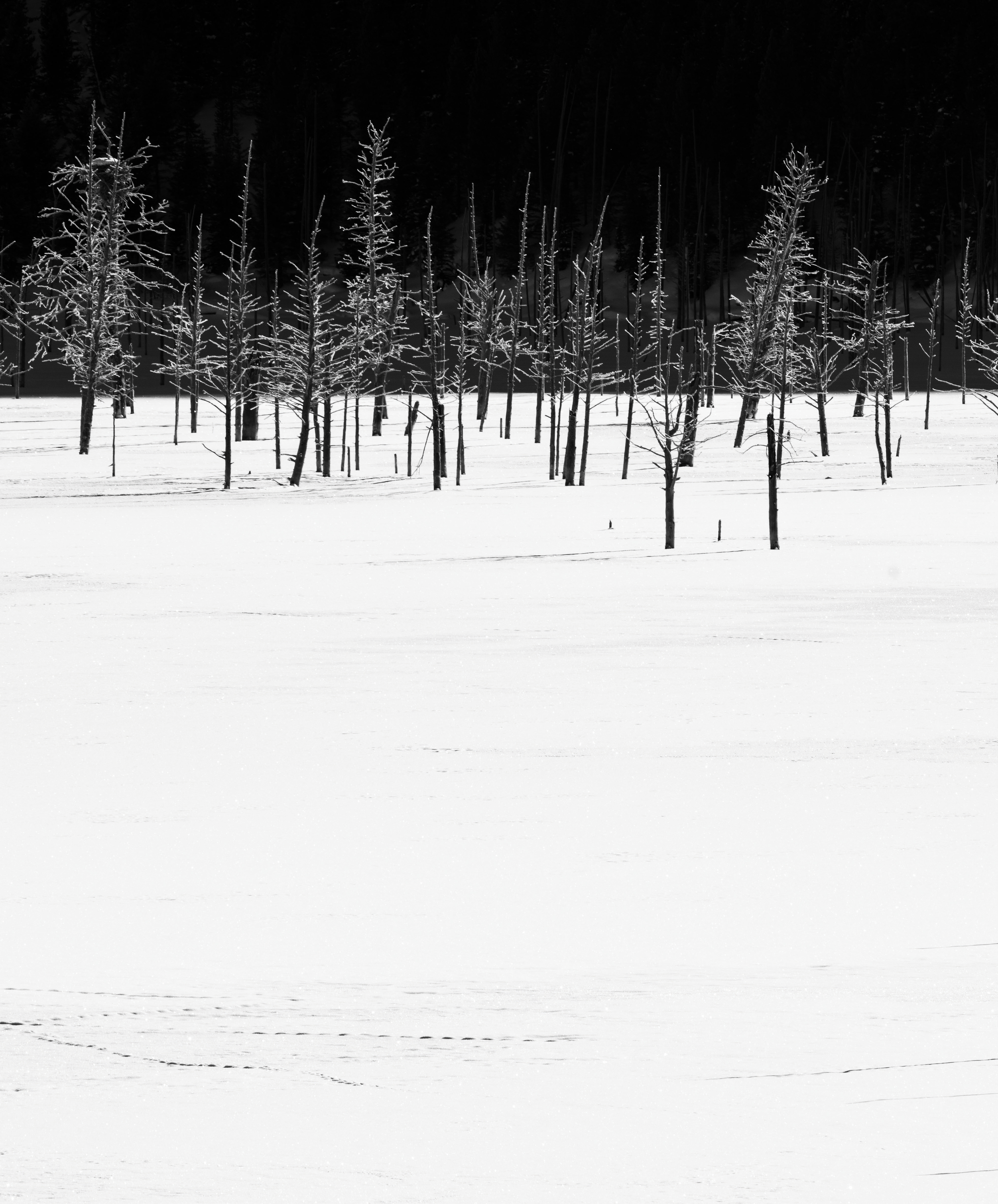 11 Dec

From the Editor: The Snow Must Go On

in

I recently saw a sign that read: "If you choose not to take joy in the snow, you will have less joy in your life, but still the same amount of snow." That sentiment can apply to a lot of things really, but for those of us in the Northern Rockies, snow certainly is a big part of our lives for a good portion of each year. In the winter, we shovel it, plow it, scrape it off our cars, white-knuckle drive in it, recreate in it, prepare for it. Oh, and we talk about it… a lot. People praise it, curse it, complain about it, and celebrate it on social media. They reminisce about big (or little) snow years gone by, check the weather reports, and compare data about forecasted onslaughts — "I heard up to 18 inches in the mountains!"

Just as snow is a lingering theme in these parts, a quintessential component of a Rocky Mountain winter, and a lure for some people (perhaps even the very reason they live here), it's no surprise that it's also a theme of sorts in this winter issue. Some of the stories revolve around those who do find joy in it, such as the new demographic of mountain snowmobilers who are pushing the limits in the Montana backcountry; the die-hard anglers who brave the elements in search of winter trout; those who travel to Montana's smaller, and often remote, ski areas to experience what contributor Brian Hurlbut refers to as "hidden treasures," due to their authentic community vibe.

Then there are those who deal with snow or snow culture for a living, such as the hardworking crew that performs avalanche control and safety measures to ensure that commuters can travel on high-mountain roads, like Teton Pass in Wyoming; the ski-loving couple who went out on a limb to buy a ski area and learn the ropes of running it off the cuff; and Pete Muldoon, a ski bum-turned-mayor, who's helping to make very real and pertinent decisions in a world-class ski town.

Love it, hate it, tolerate it… whatever your means for making it through a long Rocky Mountain winter, one thing is for sure: It's going to snow. Probably a lot. I hope this winter, you find many different ways to enjoy it.