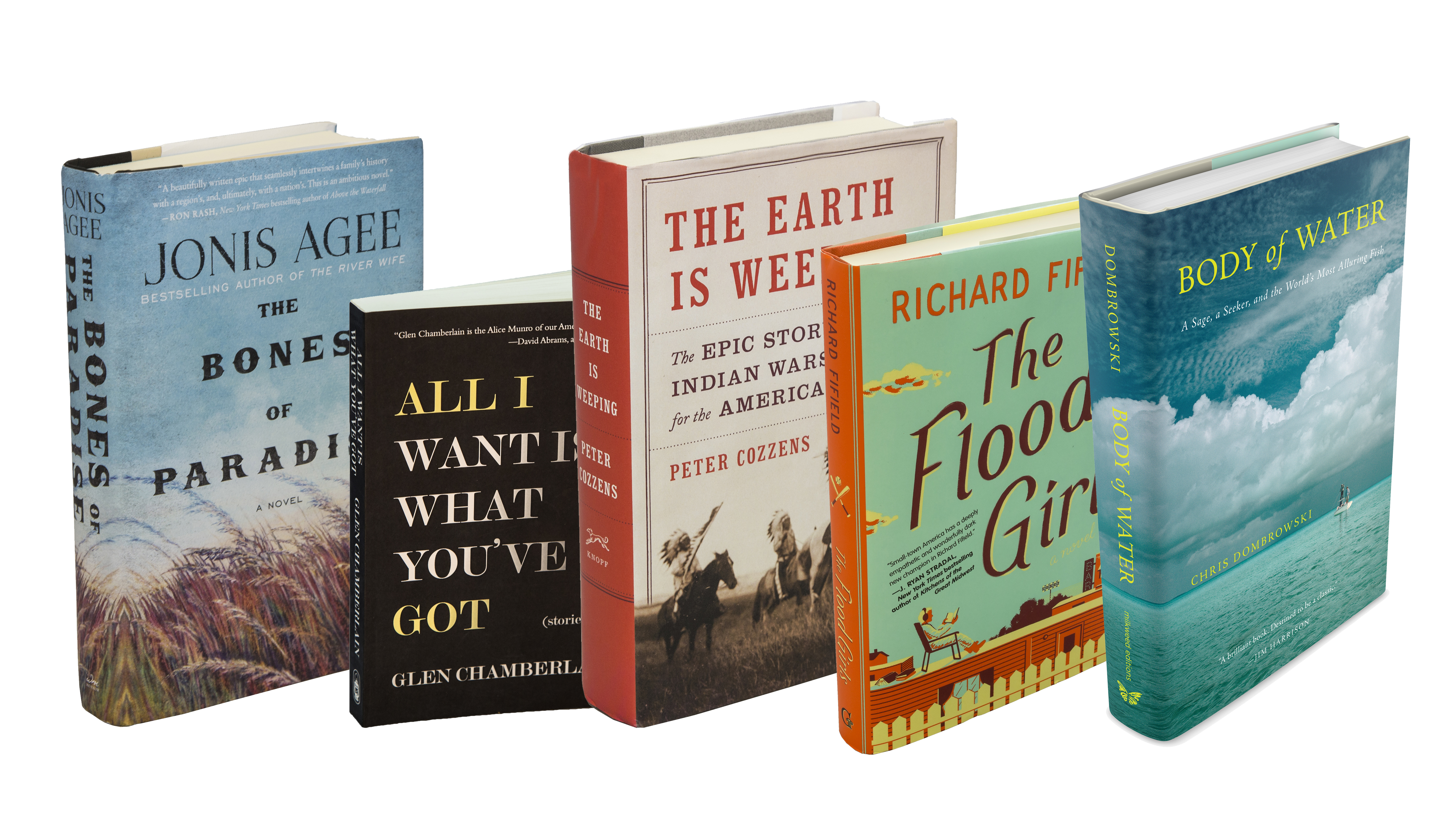 09 Dec

Year-End Reflections on Writing the West

in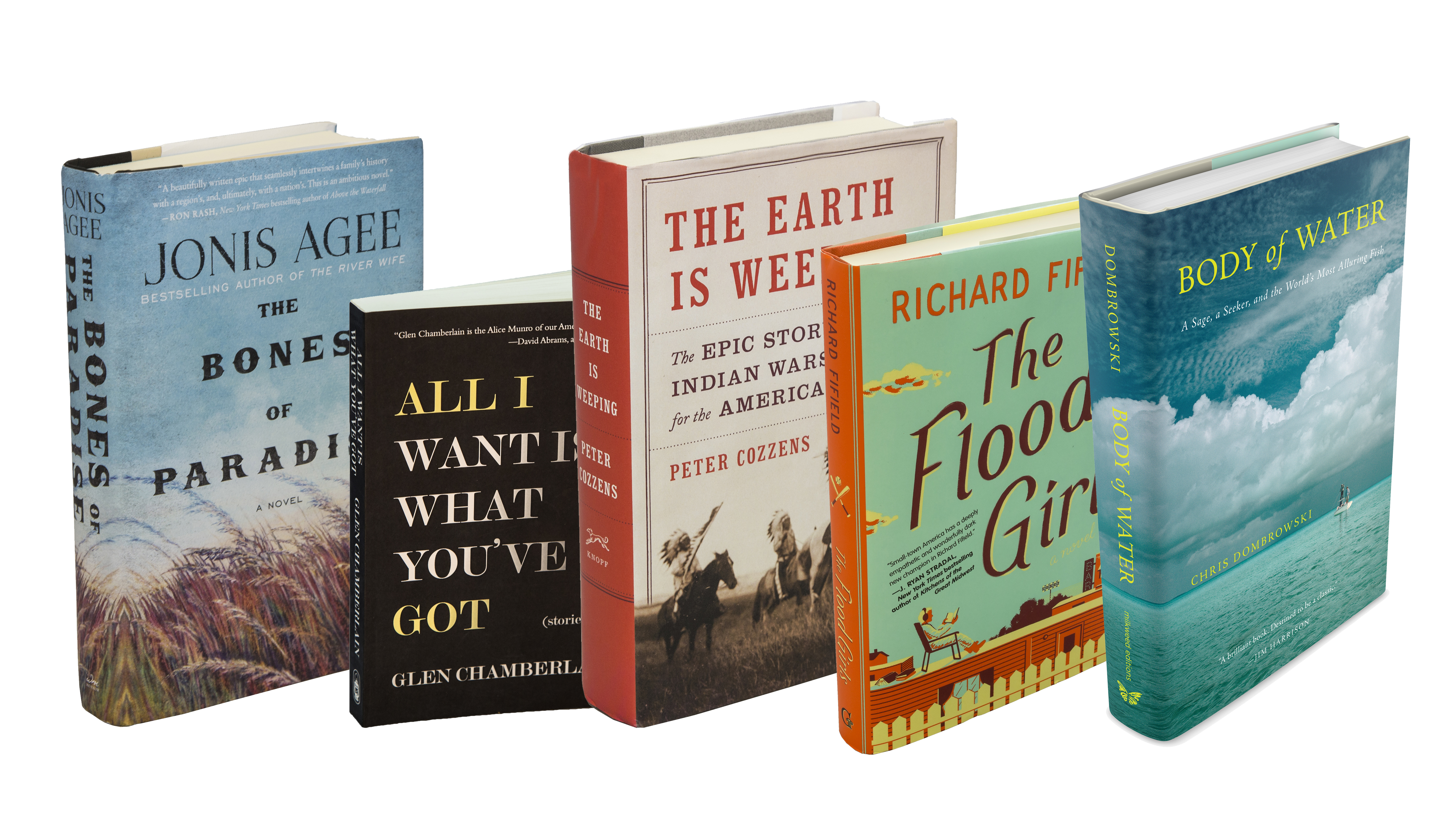 Big Sky Journal's book critic, Erin Turner, reflects back on her favorite reads of 2016.
As the busy days and festivities of the holiday season reach their apex and the end of 2016 approaches, it feels truly indulgent to spend a few minutes in reflection about the reading year that's behind us. But perhaps the events of the last year and the increasing press of the year-end "to-do" list makes that kind of pause to look back even more valuable. So, indulge I will, offering my suggested gift list from 2016, a few of my favorite books reviewed in Writing the West this year.
In early spring, I read Glen Chamberlain's new short story collection All I Want Is What You've Got (Dock Street Press, $16.99), which reminded me how much I like short stories and how lovely it is to read a collection that doesn't just hang together on a common theme but contains jewels strung together like an exquisite necklace. The image of the young man blinking his communications to his old friend and home-health nurse has stuck with me through the summer and fall—and re-reading this collection with a cup of tea would be a welcome holiday break.
This summer, I talked to nearly everyone I met about two books: diverse works of nonfiction that both kept my imagination and intellect engaged long after I sketched my few notes about them. I don't ever plan to go bone fishing in the Caribbean, Chris Dombrowski's vivid memoir Body of Water: A Sage, a Seeker, and the World's Most Alluring Fish makes me feel as though I was there and that I was in the presence of the characters he introduced me to in that part of the world. By contrast, Peter Cozzens' The Earth is Weeping: The Epic Story of the Indian Wars for the American West (Alfred A. Knopf, $35), made the history of the First Peoples immediate in visceral in a way that made me more aware of my own world and made me want to make other people more aware.
Then there was the little jig of delight I did in my office (it's lucky I work alone) when I learned of Paulette Jiles' new novel, News of the World (William Morrow, $22.99). Her bestselling novel Enemy Women, was one of my favorite books of 2007. A decade later, News of the World introduced me to another incredible cast of characters who examined fundamental questions about civilization, family, and trust—fulfilling my expectations and then surpassing them.
Also in the fiction category, The Flood Girls, the first novel by Montanan Richard Fifield, (Simon and Shuster, $16) became a small blockbuster that lived up to its hype. Squalor, tragedy, regret, redemption, and more than a small amount of humor made it a perfect summertime read. By contrast, Jonis Agee's new novel, The Bones of Paradise, (William Morrow, $25.99), a vast, sweeping saga of the American West with an almost Shakespearean level of blood-soaked tragedy and familial intrigue was just right for the fall's darkening days and a meaty feast to help fortify me for the winter ahead.
The many other good, wonderful, and even the not-so-good books that crossed my desk and filled my e-reader this year were gifts in their own right. Reading them, meeting the writers, talking about the books with friends, acquaintances, and family, and having the chance to write about them is a real privilege. So here's to finding the bright spots in 2016 and to a wonderful 2017 to come!