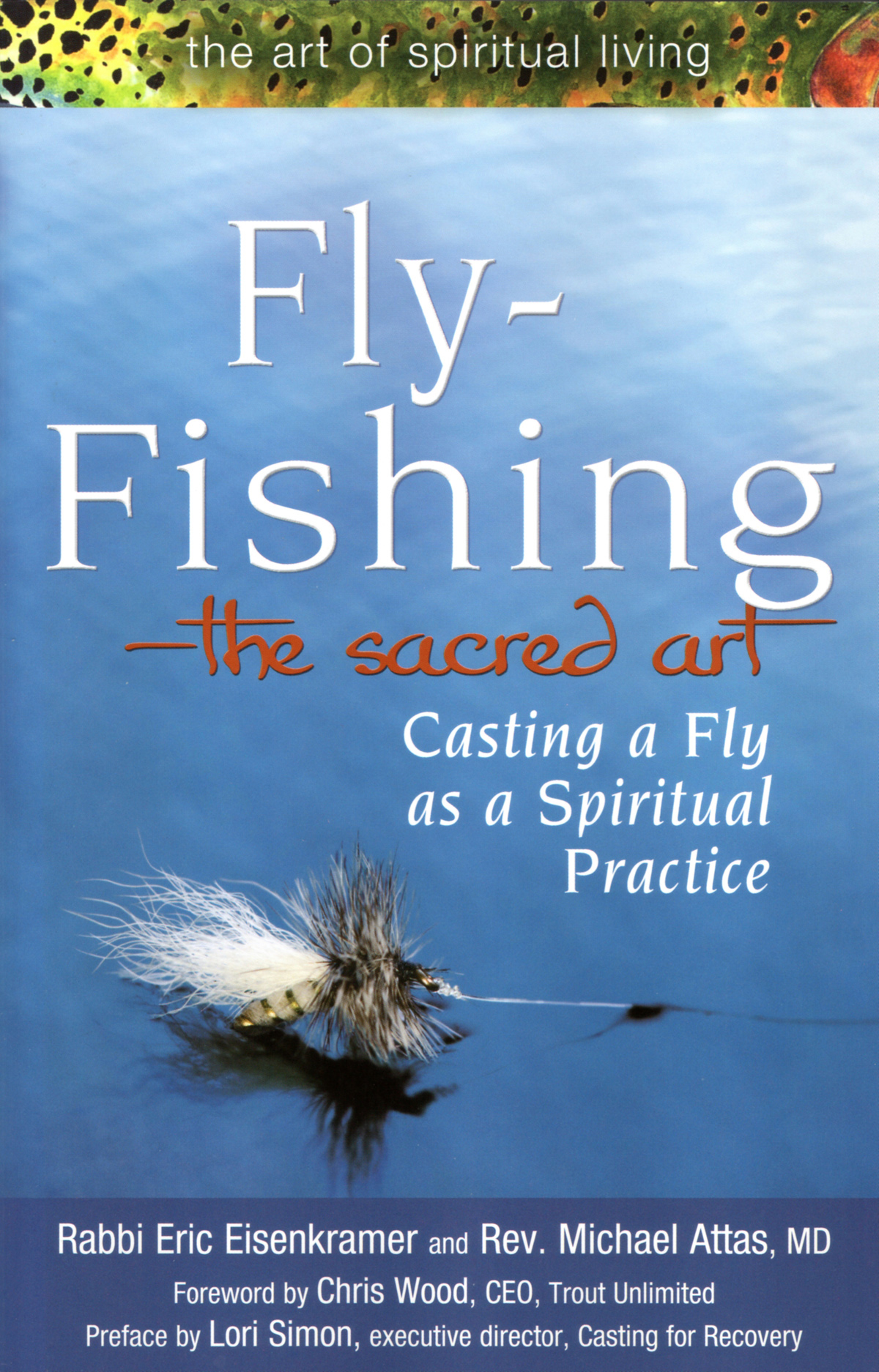 23 Jul

Books: Writing the West (Fall 2013)

in
---
Shot All to Hell: Jesse James, The Northfield Raid, and the Wild West's Greatest Escape
Mark Lee Gardner's new book, Shot All to Hell: Jesse James, The Northfield Raid, and the Wild West's Greatest Escape (William Morrow; $27.99) is an excellent addition to the canon about the world's most famous outlaw. Unlike a number of other efforts that tend to pick apart such events, minute by minute, and end up dry as old toast, this book is every bit as entertaining as it is informative. So how did the Northfield Raid come to be known as one of the most famous bank robberies in U.S. history, despite the fact that the James-Younger Gang only made off with $26.60?
America loves its outlaws and none more so than Jesse James and his brother, Frank. Throw in the Younger brothers, to form the James-Younger Gang, and you have the fixings for a stewpot bubbling with one heck of a tale. Gardner's clean, spare — yet pleasantly homespun — style buoys, but never swamps, the galloping pace of the story.
The story, of course, focuses on the James-Younger Gang's infamous attempted daylight robbery of the First National Bank of Northfield, Minnesota, on September 7, 1876. Infamous because it was a botched mess from first to last, uncharacteristic of the nation's most famous outlaws who, until then, had been noted for their string of extensively planned successful train and bank heists.
The outlaws hadn't reckoned on having to deal with a citizenry that would dare to fight back, and in a most formidable way. But that's just what the people of Northfield did in order to save their hard-earned cash — understandable considering that most banks at the time were not insured.
The raid resulted in a two-week manhunt, one of the largest in the history of the U.S., filled with gripping drama, daring escapes and whiplash action. Gardner leads the reader down the desperate trail with the shot-up surviving outlaws as they elude seething citizenry and bumbling lawmen. They eventually split up: the charmed James brothers — Frank and Jesse — heading off to freedom and vast, long-lasting fame, while their accomplices, the Younger brothers — Cole, Jim, and Bob — endure a somewhat different fate.
The book offers a number of heretofore unknown facts and documents about the raid, unearthed by the author. And Gardner takes care to explain that anything enclosed in quotation marks is genuine dialogue taken from historic sources. This level of attention to historical accuracy adds a deeper layer of richness and authenticity lacking in many page-turning histories.
Coming in at a pinch more than 300 pages, the book carries the weight of authority. It also manages to entertain, without interrupting the narrative flow with hiccupping footnotes and asides. Gardner wraps up with a satisfying epilogue, bringing the reader up to date on the lives of all the participants, from bumbling lawmen to stumbling outlaws to brave, fame-shunning citizens. Extensive and informative notes, a resources list and handy index round out the work. Shot All to Hell makes for an ideal read, an edifying scholarly work, and a rip-roaring ride that doesn't overstay its welcome — all in one.
The Last Voyageur: Amos Burg and the Rivers of the West
Vince Welch's The Last Voyageur: Amos Burg and the Rivers of the West (The Mountaineers Books; $24.95) is a surprisingly engrossing read. I say surprisingly because I came to the book with preconceptions about how interesting an old-time river rat's life could actually be. But Burg, the subject of the book, proved to be much more fascinating a character than I had expected to find. Boost that with Welch's engaging, lively writing — himself a professional river guide — and you have the biography of a true American adventurer.
Burg was handsome, charming, modest, with a sense of humor and an unparalleled determination in the face of odds that would have weakened most other men. Armed with these natural attributes, Burg became famous for his impressive river-running expeditions. He is likely the only person to have paddled each of the great Western rivers from source to mouth prior to their damming. Not only did he travel the Columbia, Snake, Yukon, Colorado, Green and Mackenzie Rivers, but he did so in all manner of craft, including canoes, kayaks and rubber rafts. He even roved the waters of the Tierra del Fuego archipelago in a small sailboat.
Burg also journeyed extensively in Asia, Europe, South America and Alaska, making 45-plus films of his exploits along the way. In the 1940s, it's believed he also may have been a spy for the U.S. government. And he wrote articles for National Geographic and scripted his films. In fact, his 1938 film, Conquering the Colorado, which recorded his 1,100-mile trek of the Colorado and Green Rivers, was a huge hit in its day.
Through his long career, he never lost his sense of adventure and wonder of the natural world. This quote from Burg, as he traveled the Yukon River in July 1928, sums up much of what the book and Burg himself represent — and why it's so important that he's not forgotten, especially today when it seems fewer people each year dare to venture out the front doors of their comfortable homes:
"What is this thing in me that enables me to leave comforts and a wide variety of entertainments and feel a strange satisfaction wandering down a cheerless and indifferent river, enduring hardships and eating very little and exposed to all sorts of weather … tonight even as I sit shivering and listening to the patter of the rain, I see myself in many places all over the world, wandering like a gull on the winds, working with the ideals of Truth and Beauty as part of my vision to bring these things back with me for other people to see."
The Lovebird
The Lovebird (Doubleday; $24.95), by Natalie Brown, is a thick, heartfelt read in ways a debut novel rarely achieves. The protagonist, Margie Fitzgerald, is a college girl flitting forth from a stark childhood both emotionally abundant and gaunt, in which she was loved but not tended. She is an ethereal, birdlike creature who soon finds herself beloved by her Latin professor, an animal rights activist whose excessive influence over Margie helps set a direction and tone for much of the book.
As the story of Margie's maturation unspools, we see this fragile creature become more fiery, wiser in love, but more guarded, too — sure and unsure all at once. The scheming of the animal rights group leads Margie to take to the road, branded as a "domestic terrorist." Seeking refuge from the fallout of her reckless activism, she ends up on the Crow Indian Reservation in Montana.
The Lovebird isn't just about any of these things, of course. It's about all of them and none, it's about growth and change, maturation and acceptance. It's also about realizing that the world isn't filled with magic or evil. It's about balance and the quest for that quicksilver emotion, happiness — and all the things we must undergo in the process. And it's this journey that the author relates with such entertaining care.
The book offers a number of surreal moments and characters reminiscent of John Irving's peculiarities and unorthodoxies, mixed with thoughtful, poetic pauses, as if a fragrant, delicious meal was being eaten slowly, chewed thoughtfully, as in this passage about heartbreak, on page 73: "If my heart were a peach it stayed unbruised and intact for several hours … It was only partway through the next morning that the break happened — slowly at first, as if a pair of thumbs were carefully, even tenderly, splitting my peach apart right up the length of the cleft, causing the juice to seep out and make a sticky mess of my insides. And then, all of a sudden, it was halved. It made a sound like tearing flesh, and the pit fell out without any prying and rolled somewhere unseen where I was sure I'd never find it again. …"
The Lovebird is a coming-of-age story (what isn't?), but it's Brown's writing that boosts this debut novel up above so many others that feel as if they're covering similar ground. Offbeat? Check. Clever? Yep. Funny? You bet. Original? Absolutely. And Montana's involved. What's not to like?
Opportunity, Montana: Big Copper, Bad Water, and the Burial of an American Landscape
Brad Tyer's book, Opportunity, Montana: Big Copper, Bad Water, and the Burial of an American Landscape (Beacon Press; $25.95) is an odd jumble of memoir, history and, largely, the environmental catastrophe foisted on the small Montana town of Opportunity. But it works.
When journalist Brad Tyer moved to Montana years ago, he found just what he had hoped for — a place rich in riverine resources for an avid paddler such as himself. It was also a place in which he might find the contentment that had long eluded him in his wide-ranging, rambling youth. Tyer's no-nonsense writing style keeps the book's disparate elements working, all the while edifying and entertaining the reader. He details the long, poisonous history of mining in Montana, then waxes fondly on the singular pleasures of dipping a paddle in a silent, slow-moving river.
Tyer's primary subjects — loss, and reluctant resignation and acceptance — benefit from his outsider's perspective, particularly when the journalist in him sinks his teeth into the shameful stew that has been dumped on tiny Opportunity, Montana. He details ongoing efforts by environmentalists, locals and officials at mopping up that disastrous environmental mess left by sloppy big business.
How big a mess is it? Throughout the 20th century, 4,000 acres near Opportunity, a tiny retirement suburb of larger Anaconda, were the accepted designated dumping grounds for Butte's mine tailings and Anaconda Mining Works' smelter waste. Millions of tons of toxic copper mining waste were dumped there — on top of the millions already there. It seems that when Missoula was targeted by the feds as a Superfund cleanup site in the 1980s, the reclaimed waste had to go somewhere — but where to put toxic slop that will never go away? On top of older waste. The reasoning went something along the lines of: In the grand scheme, what's a little place like Opportunity compared with thriving Missoula?
The town's name alone is enough to prompt cheap jokes alluding to the fact that big mining concerns and misguided environmental efforts seized that opportunity and never looked back. As Tyer says in a recent interview in the Montana Standard: "We didn't get this modern-day copper-driven economy without some write-offs." And unfortunately, Opportunity has been written off, despite the doomed-to-fail efforts of a few stalwart souls. Tyer's book will at least be a moving eulogy that, if it were read by anyone who benefits from this copper-driven economy (i.e., everyone), it might help prevent such catastrophes in the future.
---
Of Note: Books, Music, Movies & More
---
Rob Mosher's latest CD, Polebridge (robmosher.com; $15), although at heart a chamber-music project, is a unique and varied offering, a salad bar of sound including jazz, Klezmer, country, Appalachian fiddle and more. And it all conspires in a pleasing way. Inspired by a derelict piano behind the mercantile at Polebridge, Montana, (pop. 88), composer/multi-instrumentalist Mosher worked with a handful of world-class musicians playing violin, trumpets, woodwinds, piano, bass and mandolin to craft and record this wild ride. You'll tap your toes, you'll sway your hips, you'll sigh for lost loves, you'll make funny noises with your lips — you'll dig Polebridge, which Mosher describes as "Chamber music for the Wild West" and "Schumann and Prokofiev drunk at a saloon piano."
Rough Breaks: A Wyoming High Country Memoir (U. of Oklahoma Press; $19.95), Laurie Wagner Buyer's latest book, tours readers through a complex time in the lives of a handful of everyday Wyoming ranch folk looking for happiness. They learn that happiness often comes along at seemingly inopportune times, which, it turns out, is just about when it's needed. These relationships, not without thorns and warts, are also sweet and enviable.
Buyer's writing — memoir is a form in which she excels — is always comfortable and rich with telling emotion, and at times becomes poetry of the hardscrabble, such as in this passage from page 77 when describing a scene from calf-branding day at the O Bar Y: "Cuss words flew through the air like startled birds from dozens of dirt-caked mouths."
Jim Harrison's Brown Dog (Grove/Atlantic; $27) is a collection of five novellas about one of his recurring and most enjoyed characters through the years — Brown Dog, the down-on-his-luck Michigan Indian. It's been two decades since readers were first introduced to the charming "B.D.," but Harrison isn't finished with him yet. One of these five novellas, "He Dog," has never been published before.
From rescuing the preserved body of an Indian from Lake Superior to wandering Los Angeles looking for the thief of his bearskin to adopting Native children to cadging beers and time with women in his travels, the appeal of the bawdy, reckless Brown Dog is obvious, and this collection provides a big dose of Harrison's irrepressible everyman for his many dedicated readers.
The Dawn and The Dusk (Don't Fence Me In Records; $17) by multiple-award-winning Western singer Mary Kaye Knaphus, is a bold new musical outing by one of the strongest singers working today. It's solid in its Western tradition roots, yet refreshing because of Knaphus's rich, varied voice with a wide range that allows her to sound sultry one moment and angelic the next. From the Latin flair of "Jealous of the Moon," to the traditional whoop-up of "Git Along Little Dogies," and a whole lot of excellent terrain in between, The Dawn and The Dusk is unflinching, heartfelt and wholly entertaining. The only way anyone will get the full measure of this talented Western woman's abilities is to give the disc a spin for themselves. But be warned, one listen won't be enough …
Weird Rocks (Mountain Press; $12), by Michele Corriel and illustrated by Dan Bilyeu, is a dandy hardcover book for kids (of all ages!) who find rocks fascinating. And if they don't … after reading this book, they will. Full-color and complete with whimsical illustrations and supporting photographs, Weird Rocks details a number of truly "weird" rocks, from those that can float to rocks that burn to rocks you can write with to rocks that attract metal, stink, glow, contain treasure, fizz and more — 16 chapters in all. In addition to eye-grabbing and funny paintings and photos, each is accompanied with a paragraph packed with information about that rock's history, its unique attributes — what makes it weird — and how it can be used.