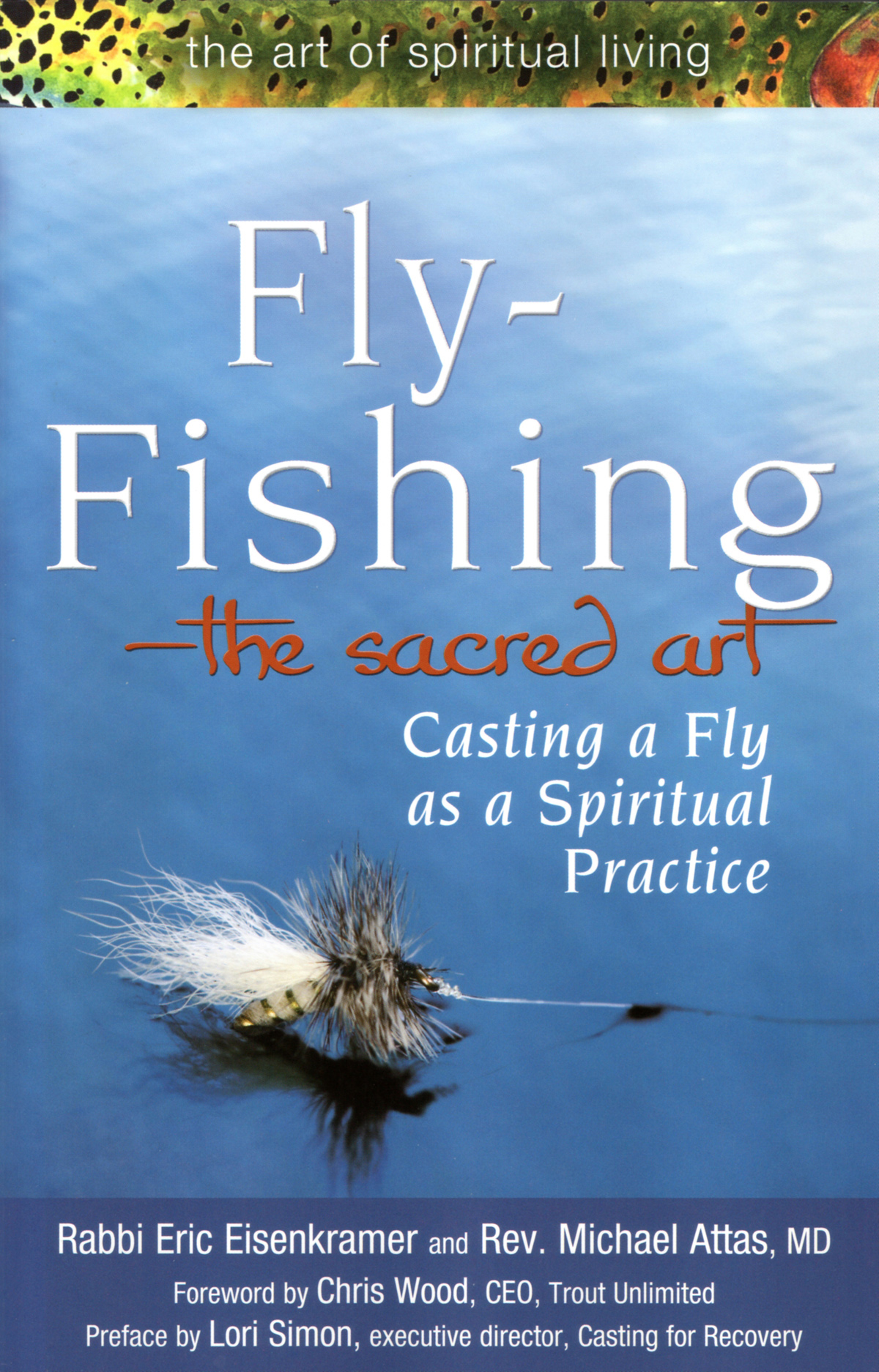 14 Jul

Books: Writing the West (Arts 2012)

in
---
Smidgen & Cedrick
Smidgen & Cedrick by Carol Hagan (carolhaganstudios.com, signed Collector's Edition book is accompanied by an original sketch done by Carol of one of the story's characters; $150) is the first in a series of planned titles from the Montana painter. Her vibrant paintings illustrate this story of friendship between the naïve baby barn owl, Smidgeon, and the unwavering badger, Cedrick.
Fulfilling a 25-year aspiration to pen a children's story for her son Matthew, Hagan launches with a touching and thoughtful tale of two adolescents with a lot to learn about the world. With perhaps a dash of inspiration drawn from A.A. Milne's Winnie the Pooh series, the tale sweetly follows the journey of the two friends who are trying to resolve a problem that resulted from one bad choice involving "forbidden fruit." Smidgen and Cedrick learn their lesson, the friendship endures through 80 pages in which Hagan's colorful collection of 53 paintings ring with such personality and life that their soulful eyes speak earnestly from each page. Ultimately, the wise great Bear advises Smidgen to simply tell the truth. As with all good advice, the Bear is right, of course.
Wild Delicate Seconds: 29 Wildlife Encounters
Wild Delicate Seconds: 29 Wildlife Encounters by Charles Finn (Oregon State University Press; $16.95) is a slim, quiet book that deserves all of the attention to its many thoughtful details as the author put into observing the creatures who populate its pages. From black bears to bumble bees, these contemplative observations, micro-essays, as the author calls them, say as much with what goes unsaid as with Finn's poetic words. He tells us that, barring a few exceptions, the encounters in the book were unexpected and unplanned — and they are all the more weighty because of it. Any number of random passages from the book would work well in capturing Finn's joyful humor, sharp eye, and masterful use of language.
Consider his observations on the Western Toad: "Who loves the toad? I mean, this toad, crossing the midnight road. It has eyes cowled like headlights, Popeye forearms, and skin that sags. It could be a burp from a tuba. Or an evolutionary bad mood."
On catching a Red-Shafted Flicker in his house, a quiet moment of epiphany passes between man and bird: "With the flicker I walked outside into the sunshine. I spent thirty seconds holding that bird. I don't think I can be blamed for holding on a little too long, a little too tightly. They were wild, delicate seconds, like the ones that make up childhood. Then I opened my hands."
I encourage you to open Charles Finn's Wild Delicate Seconds and enjoy.
As the Crow Flies
As the Crow Flies (Viking; $25.95) by Craig Johnson, is the eighth installment in the popular mystery series about the self-deprecating, steel-jawed Sheriff Walt Longmire of Absaroka County, Wyo. Once again, Craig Johnson sets the bar high with one of Longmire's best outings yet. And no surprise, Longmire is up to his neck in murder. But the suspects sport solid alibis, the new chief of police on the local Cheyenne reservation needs close tutelage lest she explode at the wrong moment, and his daughter's wedding (that he's supposed to be planning) doesn't seem to be coming together all that well. Longmire's in the middle, doing his best to solve the crime, plan the wedding, and not admire too closely the raven-black hair and fetching eyes of that beautiful, volatile new chief.
In addition to the usual gang of characters, As the Crow Flies continues the series trend of offering compelling writing, swift-moving action, plenty of self-deprecating humor, and a first-person point-of-view protagonist who readers have to work awfully hard to not like. All these reasons and plenty more help explain why the books recently made the jump to the small screen, as the basis for the hot new A&E series "Longmire." If the episodes are half as good as the novels, we're all in for double the fun.
Seasons of the Steelhead
Seasons of the Steelhead (Stoecklein Photography & Publishing; $50), photography by Drew Stoecklein and written by Will Godfrey, is a lovely oversized hardcover of the same high quality we've come to enjoy in previous offerings by Stoecklein's famous father David. This book begins with an admittance by Godfrey about his long-ago ignorance of steelhead fishing. But what was once a fishery he sniffed at quickly became a passion. As his artful words tell and Drew Stoecklein's rich, poetic images show, the fisherfolk they represent in this book are beyond dedicated to their fish of choice, sometimes to the exclusion of all others.
Godfrey's reminiscences of spending 12 to 20 hours working heavy shooting heads and long casts to hook a single steelhead on a fly makes you wonder why anyone would pursue such an elusive creature. And then you see Stoecklein's artful images. As Godfrey says in his prologue: "Our goal is to capture the essence of steelheading and convince others to protect wild steelhead." Admirable, and if Stoecklein's images don't do the job, little else will.
Shot in all weather throughout the year, the book's images as a collection rise above the usual fish porn/grip-and-grin shots we've all seen plenty of. Seasons of the Steelhead is just that, a romp through the calendar in the hotbeds of steelheading — Oregon, Washington, Idaho, and beyond — in pursuit of that favored fish. Shots are as likely to show a handsome rainbow-hued steelhead as they are close-ups of weathered hands cradling favorite flies, iced line guides, snow-capped mountains, streamside lichen, bighorn sheep, incredible vistas, and more.
Godfrey's writing, interspersed throughout the book, enhances the handsome images. Presented in journal-entry fashion, the text is frequently poetic and always reverential to the sport. In describing a particularly hot July day in 2010 on the Deschutes River in Oregon, and with no steelhead in sight, the author eventually hooks up in the late afternoon: "She fought with great energy and intensity. At the end, the fish came to me as I knelt in the river near the shoreline. I had won this battle, just barely. This fish soothed my fever for steelheading that hot, dusty day on the Deschutes. I hated to pull off the river that night."
There's something about a steelheader that other fisherfolk just don't possess. In fact, in a sport known for passionate followers, I've often heard that steelheading is a madness and an addiction, and this book bears that rumor out. But if it's half as stunning out there in the land, er, waters of steelhead country as this book shows and tells, then sign me up for such madness.
Glacier Icons: 50 Classic Views of the Crown of the Continent
Glacier Icons: 50 Classic Views of the Crown of the Continent (Globe Pequot Press; $16.95) by Bert Gildart, is a handsome, 100-page hardcover book jam-packed with full-color shots of Glacier National Park in all its natural splendor. From Logan Pass to huckleberries to St. Mary Valley to wolves … the list of iconic elements at Glacier is endless, so whittling the list to 50 must have taken some doing. Author-photographer Gildart is to be commended not only for his stunning images but his thoughtful, insightful, and fact-laden essays that accompany each iconic element, making the book informative as well as handsome. And in a 7-inch-square format, it fits in luggage as an ideal reminder of a trip of a lifetime — and inspiration for future trips.
Dirt Songs: A Plains Duet
Dirt Songs: A Plains Duet (The Backwaters Press; $16) is just that: two collections of poems sharing a single topic, the Great Plains. These accomplished poets, Twyla M. Hansen and Linda M. Hasselstrom, both from and of the place of which they write, complement each other well, sharing sentiments, reflections, and experiences of life, death, and the natural world of the Plains in language at once universal and personal.
The writing is at times bold, plain, stark, loving, funny, and always thoughtful. And worked throughout like a profusion of wildflowers are moments of insight into the everyday that all readers, no matter where they hail from, will share and appreciate.
In or out of context, each poet's language is rich and evocative of its subject matter, such as childhood and the far-off days of memory, as in Hansen's "Green Apples": "Because I want to be my older brother/I do what he tells me,/with saltshaker, in hand-me-downs,/climb behind him up a ladder of limbs/in the run-down orchard," and later: "there is a tangle of leaves, in a land of feast and famine,/among pears and feeder calves, pines and manure,/sweet clover and silage, under the indifferent farmyard sun/where for a brief lifetime my brother and I were one."
Or Hasselstrom's whimsical "News of an April Day," in which a spring day's non-events are given the brassy status and taglines of an evening news report: "Smashing garlic cloves/with a knife blade, I'm/looking out the kitchen window./The skins crackle like/fresh newspaper/as a squirrel calls a news conference/from the apple tree./Harassment, he alleges, repeating himself in his fury./Sidebar: the alleged abusers,/two white dogs, lie/(one in sun, one in shade)/drooling in dreams./In other news, a robin/announces his candidacy/for Ruler of the World."
The rest of each of these poems, along with dozens of others, make Dirt Songs an important and refreshing read, equally pauseworthy and praiseworthy.
Recovering a Lost River
Steven Hawley's Recovering a Lost River (Beacon Press; $26.95), subtitled "removing dams, rewilding salmon, revitalizing communities," posits a plan for recovering Idaho's Snake River, once the main flowage to some of the world's finest salmon waters. Over the past half-century, the construction of four federal dams has reduced this once-thriving fishery, hosting millions of fish, to near-extinction levels. Conservation groups employing such well-intentioned but ultimately futile efforts as fish ladders, hatcheries, and trucking fish over dams have had little to no effect.
The obvious solution, argues Hawley, is what some would call a radical approach: removal of those dams. Big power companies and the Army Corps of Engineers say no way, but their adversaries — Indian tribes, farmers, fishermen, recreationists and sportsmen — support the idea.
The author points out that a river is only as healthy as the local economies it supplies and vice-versa, and he raises important questions such as: Who deserves to control our natural resources and what's the order of priority of those most deserving?
"… All salmon need is water in their rivers and a clear way home," says Hawley. Would that it were that simple. Thankfully, river warriors such as environmental journalist Steven Hawley, refuse to let go of the notion that these rivers are recoverable. Hopefully his book will help convince a wider public that the cause is just and vital.
---
Also of Note:
---
Sibley Backyard Birding Flashcards (Potter Style/Random House; $16.99) are based on the bestselling set of books, The Sibley Field Guide to Birds of Western North America and The Sibley Field Guide to Birds of Western North America by David Allen Sibley (Alfred A. Knopf, 2003). Two decks of 50 cards each, housed in a handsome slipcase box, cover common birds from across the continent in stunning full-color. Each card sports a map with migratory patterns, birds' size, Latin names, habitats, descriptions of the birds' songs, range, and more. One need not be an avid birder to appreciate the artistry or surprising information offered here.
Records of North American Big Game (Boone and Crockett Club; $49.95), a 768-page hardcover brute, is bigger than ever, with more than 5,000 new entries this year. It's referred to by the publisher as a "statistical celebration of wildlife management and conservation in North America," and documents 28,000 trophies in 38 categories, from whitetail to walrus. It also sports hundreds of photographs, and includes insightful chapters on such topics as fair chase today, lead ammo, conservation efforts, and more.
The Mayfly Guide (Scott & Nix; $26.95) by Al Caucci, subtitled "quick and easy steps to identifying nymphs, duns, and spinners," simplifies the mystifying world of the mayfly. The book details mayfly stages of development — from nymph to dun to spinner — with incredibly detailed artwork combining 131 illustrations, 294 color photographs, and color-coded charts, graphs, and maps. Printed on waterproof paper with a handsome velveteen cover and spiral binding for easy presentation, The Mayfly Guide is available in a digital version, and is demure enough to fit in most fly vests for easy use on the water.