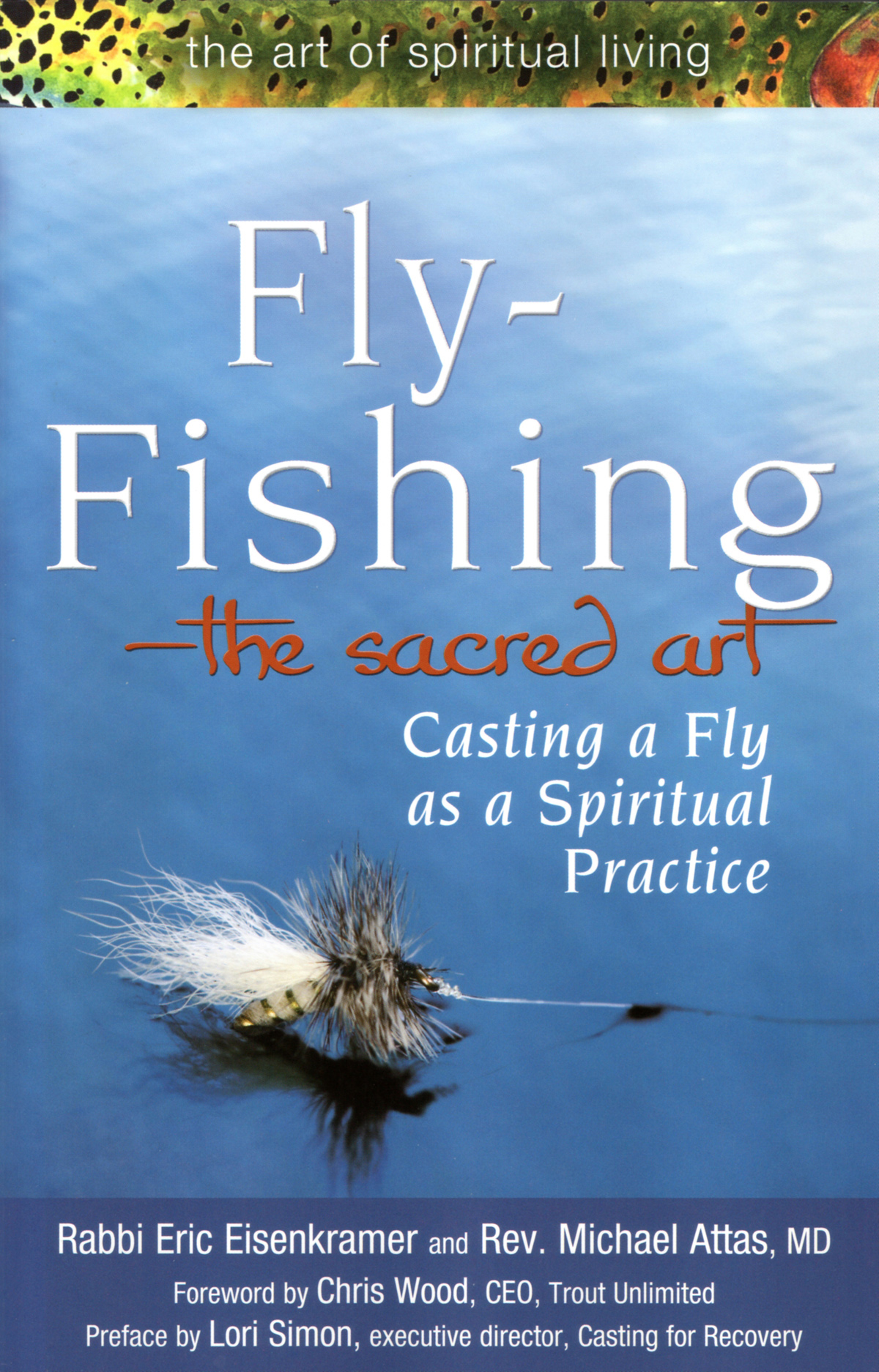 11 Jul

Books: Writing the West (Winter 2012)

in
---
Riding the Rough String: Reflections on the American West
Riding the Rough String: Reflections on the American West (Bangtail Press; $19.95) by veteran journalist Toby Thompson is a collection of 20 pieces, from the intriguing history of the famed painting Custer's Last Fight — that ubiquitous print seen on barroom walls for a century — to profiles of Robert Redford while on the set of A River Runs Through It, to writers Gary Snyder, James Lee Burke, Gretel Ehrlich, and Tim Cahill, and personal reminiscences, too. In each, directly and indirectly, Thompson bears his passion for the West.
The author's frequent first-person point of view is ideal for these selections, because Thompson is foremost a storyteller, immersed in each tale. The touching, funny, and too-true memories of a formative summer spent working on a Montana dude ranch in the coming-of-age piece, "Summer Wages," had me smiling: "A first job is a kid's rite of passage, but so is his fifteenth summer. Half boy, half billygoat, his psyche darts from make believe to making out, as his body creates a perfect storm of hormones."
The profile of Great Falls' infamous, paradoxical Polynesian bar, the Sip'n'Dip Lounge, depicts the waxing and waning fortunes of that Montana town, all the while offering readers a glimpse of the state, and even the modern West itself, in microcosm.
In the revealing 1984 Esquire piece about Peter Fonda, we're on the motorcycle with him, curving easy along the Yellowstone, but wholly in the geography of the place: "The light is exquisite, shifting by the second to paint the mountains more eccentrically than extras in a Japanese movie." And it's that place, Montana, and in a larger sense the specter of the West, that dominates this collection of fine, well-crafted reads.
Thompson, in telling other people's stories, is also telling his story and, in a wider sense, the story of the modern West — his West, our West — a place of infinite change rooted in a long history.
In "West Boulder Runoff," a friend says of one of Thompson's books, "Reading it is like listening to you talk." Good and worthy praise for a writer, especially coming from a longtime friend. Reading these choice picks from several decades of professional writing, I like to think I've come to know a few things about Toby Thompson: He's a damn solid and thoughtful writer; he's passionate about the West; he knows a lot of interesting people; and I bet talking with him is a lot like reading his writing. Thoughtful, interesting and easy.
Empire of Shadows: The Epic Story of Yellowstone
Empire of Shadows: The Epic Story of Yellowstone ($35; St. Martin's Press), by George Black, is an exhaustive, compelling account of the long series of often brutal events that led to the "discovery" by whites of the stunning upper Yellowstone region. The book follows the all-too-real characters who, through bloodshed, betrayal, and bombast, eventually penetrated "the long-rumored mysteries of the upper Yellowstone."
Black leads us through well-known and lesser-known, though no less intriguing, historic episodes beginning with Lewis and Clark's famous exploration and mapping mission, Colter's run, the coming of the Astorians and free trappers, the usurpation of the native Indians, to the preservation of the place as the world's first national park.
He tells the story through the actions of individuals such as Cavalry officer Gustavus Cheyney Doane, the "man who invented Wonderland"; former vigilante leader Nathaniel Pitt Langford, the park's first superintendent; and General Phil Sheridan, Civil War hero and the man who, more than any other, ensured that Yellowstone's many natural wonders would be spared man's greed by placing it in the protection of the U.S. Cavalry.
You'd think we would have enough books about the discovery and formation of Yellowstone. But Empire of Shadows makes one realize that everything read before is merely primer material for this, what feels like a definitive book on this important historical topic. Black's most impressive coup is not that he's managed to condense an enormous amount of information, it's that he has done so in a supremely readable book. The author's skill at constructing a rich narrative ensures that the book is as entertaining as a big, sprawling epic novel. In fact, Empire of Shadows is the embodiment of the old saw "truth is stranger than fiction" — and in this case, a whole lot more entertaining.
Ride, Cowboy, Ride!
Ride, Cowboy, Ride! (TwoDot; $22.95). With lots of playful, inventive use of alliteration and sly wordplay, author Baxter Black, more than any author I've read lately, seems to have genuine fun with his writing. Characters with strange, clever names (Cooney Bedlam, Pica DeTroiT, Oui Oui Reese) are plunked into riotous, outlandish situations that leave the reader wondering just where in the hell Black is going next with the story. So much so that when the pace slows, the reader become suspicious …
A whole lot happens on the way to the National Finals Rodeo — love, lust, crime and horseplay — much horseplay. Will Cooney get the girl? Or will she end up in the slammer? And will he keep on tripping over himself? Each comedic scene plays like an animated movie in which the cartoonish players lurch from one head-rubbing mishap to the next.
The novel, a laugh-heavy peek at the professional rodeo world and its attendant devotees and groupies, is an intense and exhausting, but worthwhile read in which rodeo is merely the backdrop — albeit a colorful, active backdrop — to a well-built story of love, loyalty, betrayal and friendship.
With Ride, Cowboy, Ride!, Black reminds us once again why he is America's most high-profile cowboy poet. He's also a writer of prodigious talent who amused me more with this book than any author has in recent memory. (You ever laugh so hard coffee comes out of your nose? Read Ride, Cowboy, Ride! to experience it for yourself.)
Married Into It
Married Into It (High Plains Press; $12.95) by Patricia Frolander, Wyoming's poet laureate, is, as the title indicates, about the author marrying into a fourth-generation ranching family and onto the ranch. But it's how she coped with that life-change that makes these poems so noteworthy. She'd come from an orderly suburban Colorado life, and a home with all the mod cons, to her husband's family's ranch. From the start her days were filled with hardship, hard work, and colored by the feeling that the neighbors were judging her.
Good thing that they were, too, for what came of it, all these years later, is a rich collection of poetry. It is her second and surely not her last, and accomplishes several things at once: The poems detail Frolander's singular journey of self-discovery and awakening as a ranch woman; they serve to reveal the inner strength and pride inherent in a life lived close to the land and far from convenience, figuratively and literally; and the value of staying with a thing, in this case a daunting change of life, despite the doomsayers.
Frolander's precise language reminds us that force of will wins out every time. Consider the simple but determined wording of the last lines of the poem "Wringer Washer": "My mother-in-law predicts:/"You won't last a year."/I grit my teeth and fill another bucket."
Interspersed throughout the deeply personal poems about the trials, lives and loves of daily life on a ranch are poems about the rare budding beauty of Wyoming's natural world, and Frolander's own love affair with the place.
By the time the poem "Long-Term Education" comes around, so has the author, in age, in wisdom, in acceptance by neighbors — now friends — and in so many other ways. The poem ends with the words, "biting wind and heavy snow/sleds of hay for livestock/fencing/always fencing/years of age sag the wires/and my belly/forty years, no ranching diploma—/just passed my freshman year."
We can take comfort in the fact that Pat Frolander's long-term education has left us with a solid testament to the life of a working ranch woman. And what's more, that such a life can lead to things far grander than discussing a newcomer's ignorance and foibles behind her back. Far grander, indeed.
Watching Paint Dry: Stories from the Trade
Watching Paint Dry: Stories from the Trade (HPHR; $12.95), by John Burbidge, is the memoir of a professional painter (think houses, not canvas) from Montana who desperately wants to be something else. Or does he? Burbidge rolls out the long, sometimes painful, but always interesting journey he underwent for 15 years, and his eventual break with that fascinating subculture, all the while retaining his painter's soul.
The book, as you might assume, is not really about painting. It's about the people who apply the paint. It's also about their lives, loves, hates, prejudices, addictions, and phobias. Burbidge describes them as "Dressed in white as they craft a backdrop to civilization, painters invite invisibility, smarting from the stigma of a simpleton occupation."
The author's masterful descriptions, dialogue and characterizations serve as an ideal base coat for these entertaining stories in which humor is often found even amid the soul-deadening weight of the daily grind. Burbidge hints at an undeniable pride in being a professional painter. And for good reason, as he says in his introduction: "First fact about paint: it's only one-thousandth of an inch thick when dry. But that one-thousandth of an inch protects and colorizes most of what humans construct on this planet, so what it lacks in depth it recovers in width, despite going largely unnoticed except by the people who put it there. The painters."
The next time I visit a supermarket or cross a bridge, I will try to remember that someone had to go up there, brush, roller, or sprayer in hand, and do the job that most of us take for granted. I'll think about what that person looks like, if he has kids, a college degree, a gambling addiction, a penchant for practical jokes, or a chip on her shoulder about how the public perceives her choice of occupation. And if you read this powerful and entertaining collection, I bet you will, too.
Sam Arnold's Frying Pans West
Sam Arnold's Frying Pans West (Fur Trade Press; $34.95) is not quite a re-release, but certainly new — and of great interest — to a whole generation of folks who nowadays call themselves "foodies." This book-and-DVD combo is a top-shelf collection of recipes, humor, history and more by Sam Arnold, the "Ivy League Mountain Man," who established Colorado's world-famous The Fort Restaurant in 1963.
Arnold next brought his passions for history and food to a wider audience, first through his book Frying Pans West, then by the late 1960s with his PBS show of the same name. The show ran until 1983 and on his passing in 2006, his daughter, Holly (who now oversees the ever-popular restaurant), sought to memorialize her father's efforts by bringing back both his cookbook and the show in an updated format.
Her efforts are appreciated: Frying Pans West is a treat to read, and a treat to watch. The presentation is second-to-none: The 130-page book is a handsome leatherette hardcover with place-marker ribbon. It is filled with chapters that espouse the virtues of salt pork (more than you might think), the hot wonders of cooking with chiles, plus Mormon foods, frontier desserts, Indian dishes, special Christmas concoctions, and more.
Historic recipes include Hangman's Eggnog, Rocky Mountain Oysters, Minted Trout, Fort-Style Buffalo Tongue with Caper Sauce, and dozens more. Each is accompanied with Arnold's personal essays, and fascinating history and trivia. The book wraps up with the useful section, "Where to Find It," to help readers track down ingredients (including buffalo tongue!); plus an indispensible index for quick reference.
The book, however, is but half of the package. The two DVDs offer ten 30-minute highlight episodes from the show's 15-year run and bring to life the colorful man the reader comes to know in the pages of the book. In fact, I reckon everyone in the family will find Frying Pans West fascinating. After all, what cooking show today ends with its host firing a vintage black powder rifle in the studio?
Halfway to Halfway
Halfway to Halfway (& Other River Stories) (Halfway Publishing; $18.95). The 31 exciting, bizarre, tragic and weird river tales in this collection are told by a bunch of happy, healthy — and often hung over — guides and outfitters who make their meager livings on, in and along the great rafting rivers of the West.
Do the guides survive when they ride a raft over a dam — just to see if they can land right-side up? Did the young guide really see the ghost of a little boy who, with his entire family, was killed at that pool the year before? Just how does one outfitter deal with then-VP George Bush and 80 of his close friends — without remuneration? What does Mickey Mantle have to do with an outfitter's nightmare customer? And where does tequila fit into all of this?
Halfway to Halfway is filled with ghost stories, poignant episodes, laugh-out-loud headshakers, coming-of-age sagas, drunken mishaps, and is peppered with salty lingo and insider river-rat speak (no worries, there's a handy glossary at the end of the book).
Unlike a lot of similarly constructed collections, the quality of the writing in Halfway to Halfway is consistently solid and highly readable. Informal snapshots of the smiling guides are a nice touch, too, beaming because they love what they do and where they do it. Be forewarned: If you read enough of this book, you'll smile too, and may just find yourself booking a trip.
---
Readings of Note: Books, Music, Movies and More
---
Hal Cannon (Okehdokee Records; $16). Though he's spent his life playing music and helping others to be heard as a folklorist, radio producer, and founding director of the National Cowboy Poetry Gathering, this eponymously titled collection is Cannon's first of all-original tunes. With accompaniment by a number of talented musicians, Cannon transports the listener through this comfortable, eclectic collection that's at once folksy, cowboyish, quiet and swinging!
African Game Trails (Boone & Crockett; $9.99). Boone & Crockett Club enters the hot new world of ebooks with two impressive reissues of classics: Theodore Roosevelt's African Game Trails, in which he recounts his wanderings in the Dark Continent, with 100 photographs, maps, and drawings, and images not found in previous editions. And the intriguing Camp-Fires in the Canadian Rockies (Boone & Crockett; $9.99), by William T. Hornaday and John M. Phillips, who trekked Canada's Rockies on horseback collecting specimens and documented their adventure with images taken on a Hawk-Eye Stereo Camera.
… And the Horse You Rode In On (BooksInMotion; $14.95) is a short-story audiobook-only collection by well-known raconteur John Duncklee. Available on CD and as MP3 files, the 18 West-based stories, narrated pitch perfectly, run the range from pathos to humor, and will leave you laughing, wiping a tear, and wishing for them to never end.
Come to Our Table ($20; Samaritan House), is a collection of recipes from Flathead Valley restaurants, caterers and community members, offering a savory sampling of tempting treats and a clever call by caring people reaching out to help serve the homeless population of the region. The full-color, spiral-bound cookbook features delectable photos and simple instructions. Proceeds from the book benefit Samaritan House Homeless Shelter in Kalispell, Mont., a good cause and a good taste of Montana.