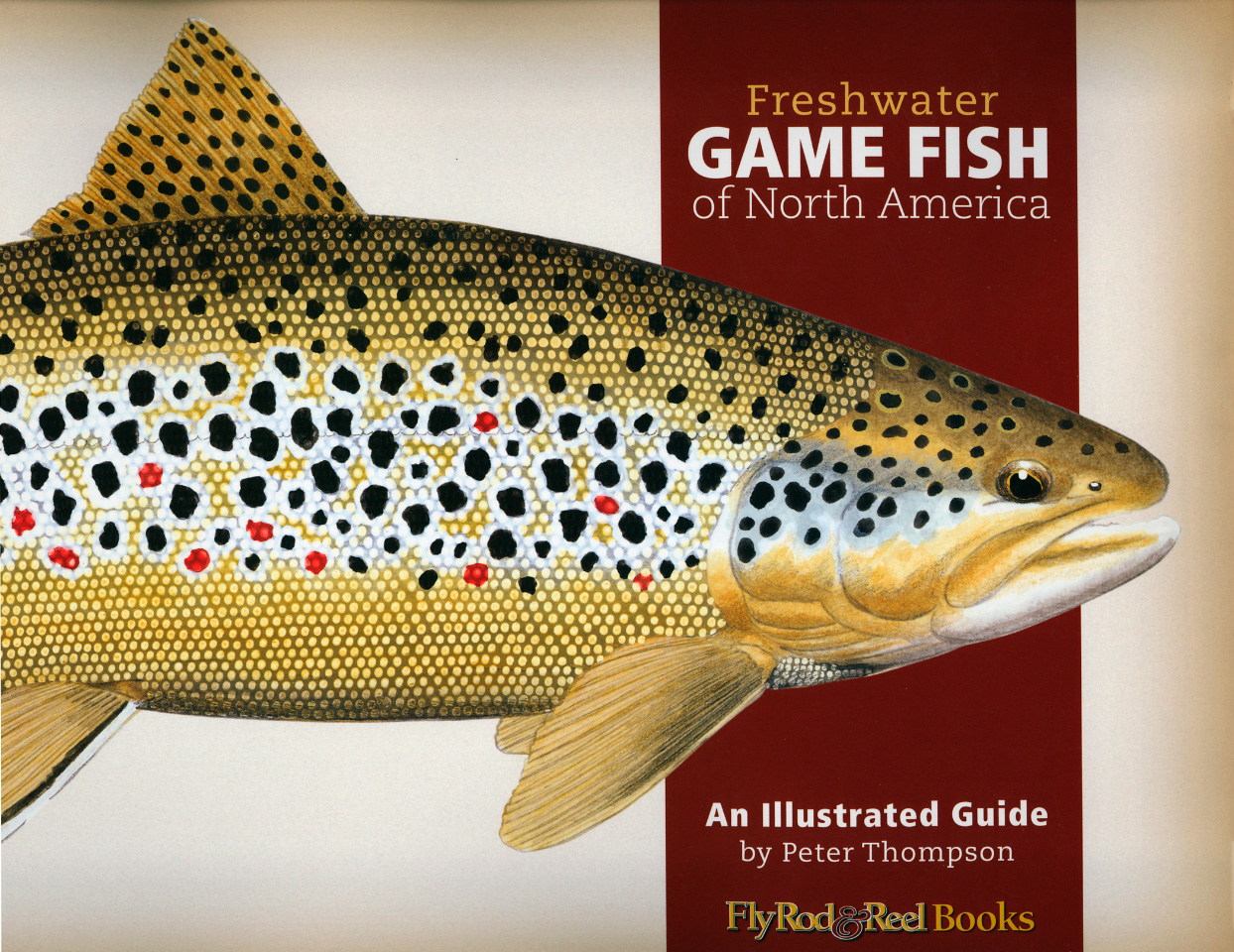 24 Jul

Books: Writing The West (Fly Fishing 2010)

in
---
The Fly-Fishing Predator
My first impression of The Fly-Fishing Predator (University of New Mexico Press, $24.95), by Raymond C. Shewnack, was, "handsome book, interesting premise, but is it really necessary?" And then, of course, because I like to fish and because I like to think of myself as having predatory instincts (that I am more than a mere model of modern man who's lost whatever tenuous connection I might have at one time had with my primal past) … I read the book.
After all, I'd long ago resigned myself to the "That's why they call it fishing and not catching" school of thought. More often than not, being out there on the river is enough for me. But then the author got me thinking — What if I did have to depend on my skills to feed me and mine? At my current catch-rate, we'd all starve.
As fly-fishing how-to books go, this one is fairly unique. It takes a sort of jungle cat approach to fish stalking (see what I mean?). Most of the seven chapters begin with examples of how creatures in the wild (lioness, red-tail hawk, great blue heron) go about selecting their next meal and closing in on it.
Take this example from Chapter 1: "Fly rods give you the predator advantage!" Note that the exclamation point is his, not mine — but it works for the reader, probably because it quickens the blood. I was hooked and tucked into the remaining chapters like a starving man at a snack-cake convention.
Boiled down to its essence, this book is a solid how-to manual, well written, and with a unique approach to helping the reader improve his or her fishing experience. The information imparted is accessible for beginners or old hands, and it's convincing, too. I felt a little more in touch with my inner predator, and fancied that, foul weather notwithstanding, I had a more acute sense of what to do to pull the fish in.
As the author states in the introduction, "Fly-fishing victory can be measured in a variety of ways. You might equate it to the number of fish you catch, or to the size of the fish you land, or to simply catching the most challenging fish in the water. Your definition will fit your personality." None of those actually fit mine. I'm not so competitive to exert much effort in the way of fish predation. But if I were, as I suspect most fishermen are, then I'd employ the techniques studiously illustrated in this book.
Not only is the book interesting and useful, as I mentioned earlier, at 86 pages it does what it needs to. It is also well designed, with handsome illustrations and detailed wildlife art — 17 drawings — and 46 full-color photos diagramming the topic at hand. Combine these elements with informative captions, color-coded indicator lines to lead the eye, and sidebars that help to further enhance the experience, and the book's an informative, useful package.
And don't forget: Reading this book give you Predator Advantage!
Freshwater Game Fish of North America
Fly Rod & Reel, has released, with Freshwater Game Fish of North America (Fly Rod & Reel Books, $45), by Peter Thompson, the first book under its own imprint, appropriately named Fly Rod & Reel Books. And for a first effort, it's a solid hit out of the park.
As an illustrated encyclopedia of freshwater game fish, the book is ambitious in scope, and meets expectations admirably. Beginning with the presentation, an oversize hardcover, 9 x 12 inches, 231 pages, and with a luscious, full-color wraparound brown trout (Salmo trutta) dust sleeve, it is an art book as much as it is a practical and useful guide to its topic.
Beyond its aesthetic attractions, the book offers readers detailed information on fish biology, behavioral traits, and involved habitat information, and the extensive write-ups include range maps and color paintings worthy of framing.
The author's introduction offers a bit of personal history, a handy overview of the book, and an in-depth explanation of the various categories explaining each fish. And at the back, there's a handy glossary of basic terms, from adipose fin to zooplankton, but oddly enough, no index, an unfortunate omission in any non-fiction book. Though in its defense the contents is laid out well and easily scanned, so that finding a desired species isn't difficult.
The book is a handsome edition, well thought out, the paper stock is thick and provides a good medium for the fine artwork. The initial outlay might scare off a few folks, but one stroll through its pages and the reader will be hooked.
Lost in Wyoming
The stories in Scott Sadil's new collection, Lost in Wyoming (Barclay Creek Press, $24.95), are heavy with meaning, thick with emotion, and alive with grown-up sexuality, all of which, combined, help to perfectly mirror modern adult lives — if the adults all happen to also be anglers.
In these stories, fishing is often blamed as the cause of consternation, of friction between people who are caught doing things they know they shouldn't be doing. But as with all scapegoats, it's never really the root of the problems. That role is as varied and complex as life itself.
Though fly-fishing is the dressing in these stories, it's the salad underneath, a chunky mix of emotions and themes — fear, grief, love, anger, frustration, discovery, suspicion — that keeps the reader turning the pages. These well-written stories, slices and glimpses of lives being lived, rightly or wrongly, frequently end feeling somehow unresolved — just like life.
Fool's Paradise
Recently, I settled down with the new softcover of John Gierach's Fool's Paradise (Simon & Schuster, $14), it occurred to me that, as with all favorite authors, there's a certain guarantee that comes with Gierach's writing. Not an earthshaking revelation, I'll grant you, but it's nice to know that with him I'll enjoy every word of his handy wit; I'm assured he will work me through a handful of emotions with his pointed observations, and I will learn a little something in the process.
That's not to say his writing is predictable. For in this, his 16th book, his topics of choice continue to range far and wide, and never feel overworked. And this is precisely because they seem to be largely about the things we all are concerned with from day to day: the pleasures and perils of public radio ("… you can listen for twelve hours straight and still not hear a single song by either Greg Brown or Bob Dylan …"); the comfort derived from rereading a favorite book ("I'll almost always discover new things in a book the second or third time through it, although sometimes the biggest discovery is how imperfectly I remembered it from the first or even second reading."); or the uselessness of meetings ("I've been to only a handful of meetings in my life. More than half of them quickly degenerated into droning nonsense, and the few that didn't would have gone just fine without me.").
I say they seem to be about the mechanics of daily life, but sooner or later his writing always comes back around to fishing. A friend said that with Gierach it's not really about the fishing, with a sort of wink in his voice. Instead, he said it's about "grand themes." I allowed as how he might well be right … But really, it is about the fishing. Wink wink.
If anyone reading this hasn't yet read John Gierach — and I find that hard to believe — or if it's been awhile since you've experienced the quiet, unassuming power of his writing, Fool's Paradise is an ideal place to begin or to become reacquainted. In life there are few genuine guarantees, save for the fact that, at some point, your perfectly planned fishing trip will indeed be rained out. Another, of course, is that John Gierach's working-angler's philosophies will not fail to engage you. That you can take to the bank. As far as the trip goes, make sure you pack a good book. Might I suggest Fool's Paradise …
How Sportsmen Saved the World
In How Sportsmen Saved the World: The Unsung Conservation Efforts of Hunters and Anglers (Lyons Press, $24.95), E. Donnall Thomas, Jr., successfully makes the argument that without the dedicated efforts of sportsmen, land and animal preservation efforts we have all come to know as our modern environmental movement would not exist. Indeed, it is due primarily to the early efforts of sportsmen far more so than the various outspoken environmental groups long opposed to sporting pursuits.
Thomas substantiates his claims through the three well-researched sections of the book, each comprised of chapters that detail, chronologically, the environmental movement and the specific contributions to America's conservation by sportsmen-driven organizations. Then he rounds out the book with a "… look at the bottom line — species saved from the brink of extinction, habitat protected from development, policies designed to safeguard wildlife into the future — and the essential role sportsmen played in those developments."
Thomas begins, in "Part One: Wildlife in America: A Brief History," with a contemporary personal accounting of a fine day of hunting in which he bags a wild turkey. The episode serves to illustrate how this would not have been possible had it not been for the conservation efforts of sportsmen more than a century ago. He explains how, soon after the Mayflower colonists arrived in the New World, turkeys became a marketed commodity.
The impact on turkey populations was drastic and quick: By 1672, the sight of a wild turkey was rare. By 1920, they'd disappeared from 18 of the 39 states they'd once inhabited. And though he admits that unchecked hunting was partly to blame, the real reason, says Thomas, is the loss of habitat due to rapid Western expansion.
So what ultimately turned around the turkey population? The sportsman-conceived, -lobbied, and -supported 1937 Federal Aid in Wildlife Restoration Act, which conjured a source of funding through an excise tax on guns, ammunition and the like, and which continues today.
This early example of concerted conservation measures has resulted in a steady stream of subsequent efforts undertaken by conservation-minded sportsmen to preserve and protect our natural resources. These include Theodore Roosevelt's founding of the hunter's conservation-minded organization, the Boone & Crockett Club, to the efforts of other such notables as Aldo Leopold, George Bird Grinnell and Ding Darling.
Subsequent chapters illustrate, through a series of even-handed, topic-driven essays, how not only are sportsmen responsible for most of the positive movement in environmental preservation in this country, but that it doesn't matter who gets the job done on behalf of the natural environment, just that it gets done.
This book is a meat-and-potatoes effort to set the record straight on a few scores, not the least of which is that sportsmen aren't the environmental bogeymen they're made out to be. And if that's all it did, it would be worth the purchase price. One can only hope that a wide audience recognizes that the book also exceeds that by a long shot.
The highest praise I can give this book is to recommend it to everyone I know — hunter, anti-hunter, and the seemingly unconcerned. Given the troubling state of affairs surrounding so much of our natural environment today, every second counts.