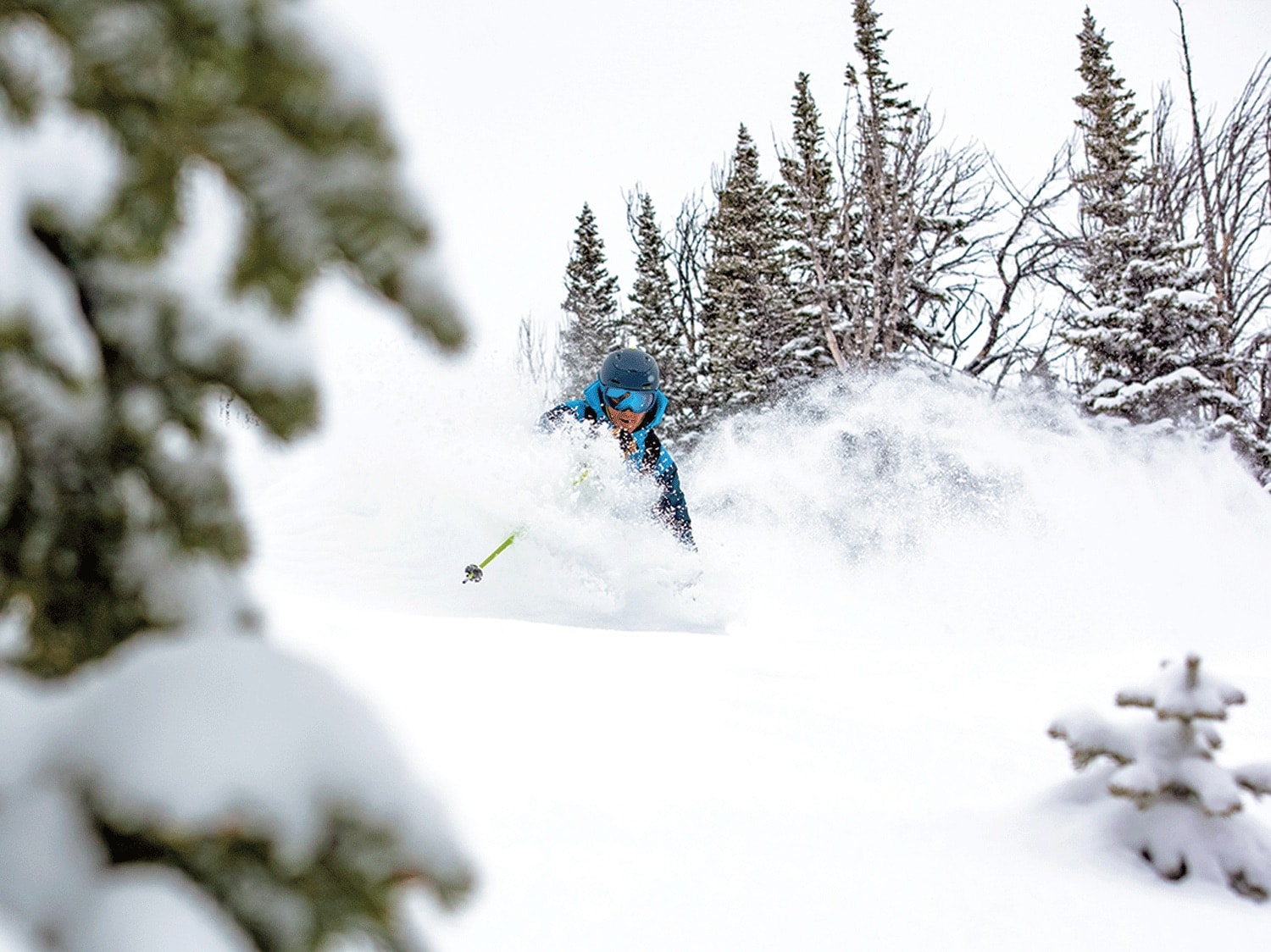 12 Dec

From the Editor: Winter Innovation

in

As I write this in early November, my home base in South- West Montana is already blanketed in snow, sketchy winter driving conditions are in full force, the biggest of the puffy coats has already had a good amount of wear, and ski gear is getting sorted and tuned up. While most parts of the country are still experiencing fall, this serves as a reminder that, wow, we sure do have long winters here in the Northern Rockies. Although we're destined to also have many bright, sun-filled days in the months ahead, we likely won't see the grass in our backyards again until sometime in April.

I get that this climate is not for everyone; some who suffer through it might be more inclined to act like the bears around here: hole up and tuck in until spring. I'd bet that even the most enthusiastic winter lovers out there take a moment to brace themselves when the first big dump hits, having an "OK, here we go," moment as their summer memories are slowly buried under layers of snow.

But while putting this issue together, it really struck me that winter doesn't seem to slow many people down. It's actually quite the opposite: Instead of responding with dampened spirits and hibernation, many take on a make-the-most-of-it approach. The adventurers in these parts have gotten pretty creative and innovative, finding ways to enliven their spirit seven in the throes of ice, snow, wind, and cold.

Here, you'll read about Montana's smallest ski area and how it helps to propel a community through the winter, a Jackson Hole, Wyoming-based woman with seven ski-mountaineering champion titles to her name, and some hardcore ice fishermen who spend many a winter's day searching for the next state record northern pike. There are those who are drawn to backcountry lakes and rivers to experience skating on "wild ice," the bold spirits who meld rodeo with ski racing, and others who embrace the culture surrounding the snow planes that once served as transportation and recreation in a small Idaho town.

Writer and fearless winter driver Toby Thompson takes us on a snowy road trip through an enchanting part of Montana, and Charlie Ebbers brings us into the fold of one of the state's most expensive cattle auctions. And writer Seonaid Campbell looks at the draw that the small town of Livingston, Montana, has for literary and creative types.

As we start the long haul into the snowy depths of winter, like those adventurers described above who are making the most of it, I hope this issue provides some innovative ways to also enjoy this time of year.