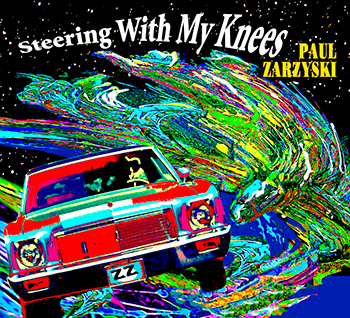 21 Aug

What We're Listening To

in

Poet and lyricist Paul Zarzyski, based out of Great Falls, Montana, contributed the Back 40 poem to this year's "Big Sky Journal" Arts Issue. Zarzyski is a busy guy, and among his many books, broadsides, and CDs, Zarzyski's most recent project is the brilliant and dang-near-unclassifiable audio performance, "Steering With My Knees."

Conceived as a companion to his paperback collection of the same name, "Steering With My Knees" starts with Zarzyski reading some of his most popular poems (he's justifiably famous as a performer on the cowboy poetry circuit) and pairs these readings with appropriate musical accompaniment. As his website puts it, there's a "Veritable Symphony of Esteemed Musicians Playing Electric/ Acoustic / Lap Steel / Bass / Slide Guitars, Alto and Tenor Sax, Piano, Cello, Drums, Trombone, Trumpet, Tuba, Jaw Harp, Didgeridoo, String Bass, Flugelhorn, Fiddle, Flute, Keyboards, Accordion, Pizzicato Viola, Blues Harmonica, Banjo, Mandolin, Theremin … as well as the application of Electric / Foley / Bell Sounds, Voice Impersonations, and, last but not least, The Singing of Poetry and Lyrics."

Snippets can be heard here, and downloads can be had at iTunes, Amazon, and Google Play. A paperback version of "Steering With My Knees" is available at Montana's independent bookstores, as well as online.