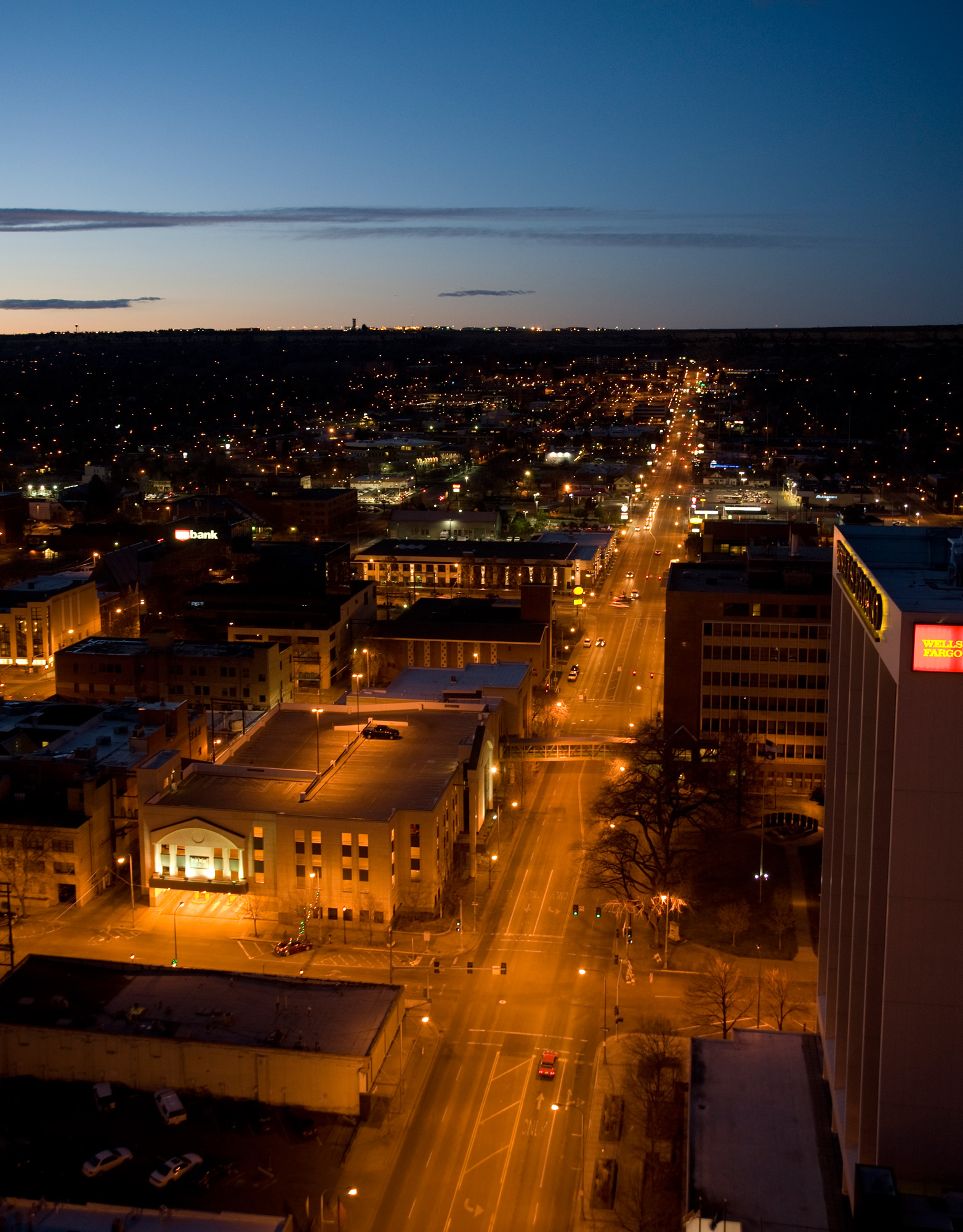 23 Jul

Wandering: Billings

in

THE BLACK GOLD FROM THE BAKKEN OIL BOOM may have put a new shine  on downtown Billings, but having lived in the Magic City for almost 15 years, I know it too hides riches below the surface. Despite the national recession Montana's largest city hit the 100,000 population mark recently, and continues to revitalize its downtown, living up to the moniker of "Montana's Trailhead." This humble city proved its strength, as key developer of Montana Avenue, Mike Schaer states, "Billings did not experience a downturn as great as the rest of the country."

There's a visible hum of activity in downtown Billings today. Lisa Harmon, executive director of the Downtown Association says, "I think the city set the stage for growth in downtown by investing wisely in downtown redevelopment." Two years ago, residents voted in a new library scheduled to open early next year. Leslie Modrow, Library Foundation development director believes that, "the Bakken influx of money, men and the many sub-contractors are having an impact on downtown Billings."

The reopening of the historic Northern Hotel by brothers Chris and Mike Nelson inspired me to rediscover my own town. My explorations begin at Bernie's, the hotel's 1950s-inspired diner named after the owners' mother, with an order of the "Captain Crunch Pullman Bread" — French toast coated with the famous cereal. The hotel has been remodeled in modern Western chic with Mitch Thompson-designed rooms, where West Elm style meets sophisticated cowboy. The ultra-contemporary lobby stays grounded to its roots with large-format black-and-white photos of Montana's rolling fields and running horses.

In the summer weekly gallery walks and a variety of events bring people to the city center. But I decide to create my own "event," as I explore the brightest spots in town. Emerging onto the corner of North Broadway and 1st Avenue, I begin my mission of shopping. Approaching 2nd Avenue I spy the metal roller coaster sculpture suspended over the intersection. Reaching 63 feet into the sky, and aptly named Skypoint, it is the centerpoint of many downtown events. Here I make some decisions. Do I need Nordstrom-level cowgirl wear, comfortable trendy, or sophisticated chic? Lou Taubert outfits the true Western woman and wannabes, while Neecee's sells fun clothing, and Cricket caters to the more serious. To complete my outfits, the multigenerational Montague's Jewelers offers beautiful bling.

Next door is the rebirthed 1907 Babcock Theater — now an establishment for entertainment and living. With its large marquee festooned with changeable sign panels and its name in blue neon scroll, this building preserves the Art Deco style of designer Charles Skouras.

I stop at Paula's Edibles for a bag of chocolate cinnamon bears before heading to the Burger Dive for lunch. I order the "Blackened Sabbath Burger" and "dive" into eating. With my hands gripping the bun and my head lowered, I go in for bites of the mouthwatering blackened patty, bleu cheese, bacon and onion ring.

Heading north on 27th Street using the sandstone "Rims" as my reference point, I arrive at the Yellowstone Art Museum (YAM). The brick and glass building encases the old Yellowstone County Jail. Housing the largest contemporary art collection in Montana, the museum showcases Western art such as Russell Chatham's veiled landscapes and Rudy Autio's sensual ceramics. In the new Visible Vault across the way, I meet the current artist-in-residence at work, and observe, from a glass perch, the museum's behind-the-scenes efforts with its 7,300-piece collection.

Despite contemplating a stone massage at Sage Spa or an aerial yoga class at the Limber Tree Yoga Studio, I decide instead to head directly to dinner back at the Northern's TEN where the restaurant's décor of Western bold matches its food offerings, and order a seared duck breast accompanied by risotto.

The next day starts with a bowl of warm and nutty quinoa at Field House, an eatery highlighting local fare and located south of the tracks. Afterwards, on Montana Avenue, I find artist Harry Koyama in his studio putting paint onto canvas and painter Robert Tompkins showcasing his artistic interpretation of the West at his Purple Sage Gallery. Finally I rediscover the Toucan Gallery's unique artisan wares by ceramicist Sue Tirrell and jewelry maker Jim Dunakin.

After a blackened prime rib sandwich at the iconic Rex, I wander to Trailhead Spirits in the old Burlington Northern depot. The airy space is filled with dark wood bar-seating contrasted by copper columns and steel tanks shining in the distilling room. Aided by a complex computer system, distinctive Montana-style vodka and aromatic gin are the final result. I consider crossing the street to Überbrew, a new brewpub housed in a converted parking garage, for a taste of their DieselPunk Porter, but instead navigate back down Montana Avenue where I pass the NOVA Center for Performing Arts — a recent partnership between Venture Theater and Rimrock Opera. At Lilac, an intimate restaurant that touts "from scratch, local, responsible cooking," I order my favorite Goat Cheese Soufflé.

On this day, after devouring a Grasshopper cupcake at Velvet Cravings, I go to the Catherine Louisa Gallery to admire works by Kevin Red Star and Charlie Ringer. At the Meadowlark Gallery, which specializes in Western and sporting fine art, I tour the West's history through their extensive procurements. While swirling a glass of Vinho Verde at Bin 119, I think of what U.S. Bank Region President Bill Gottwals says, "People are drawn to the history of the downtown and its buildings, and the need to have a central gathering place."  With Billings' strong downtown core, the future is bright.