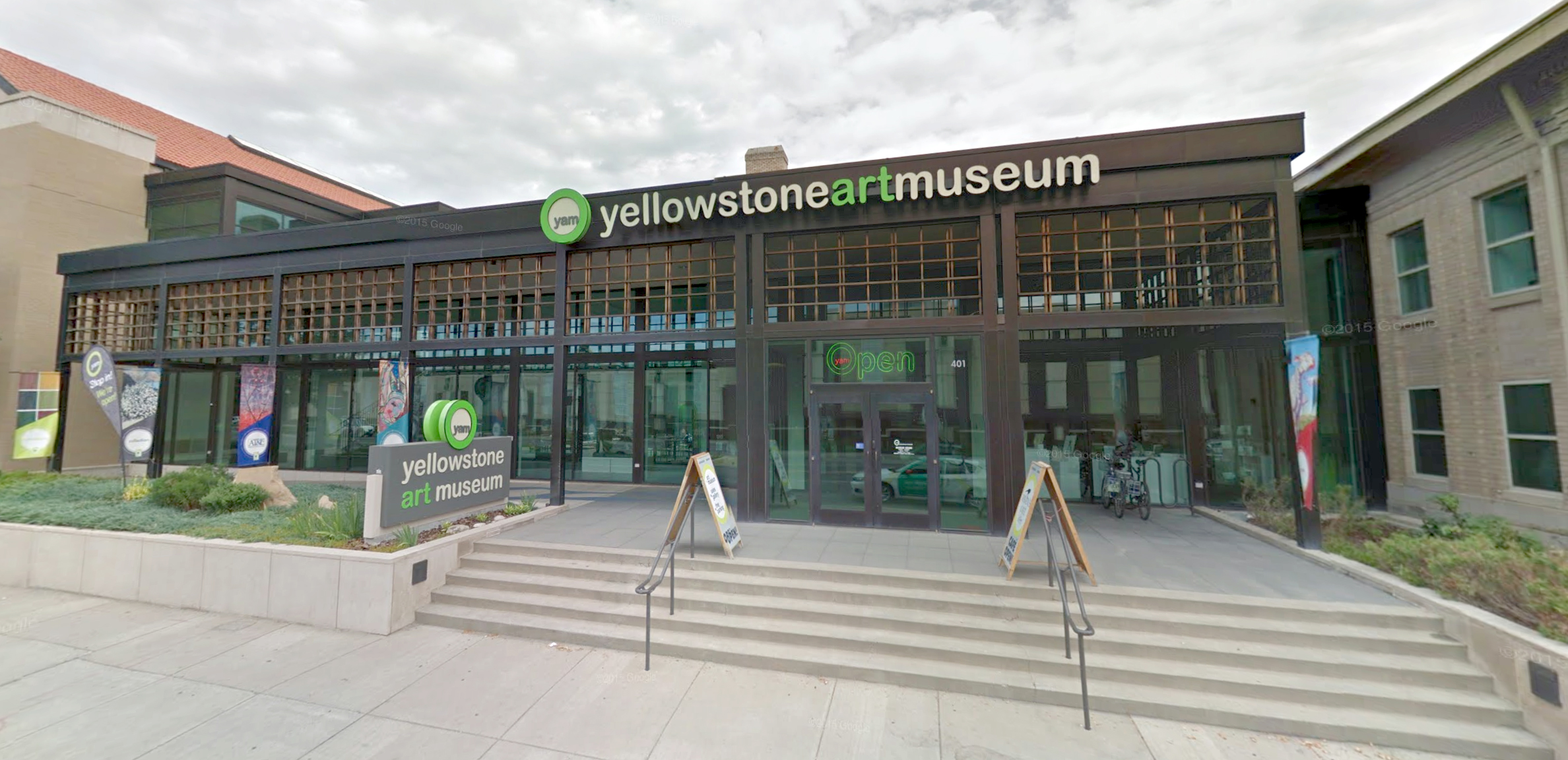 20 Jul

Yellowstone Art Museum: Upcoming Events, Programs, and Exhibitions

in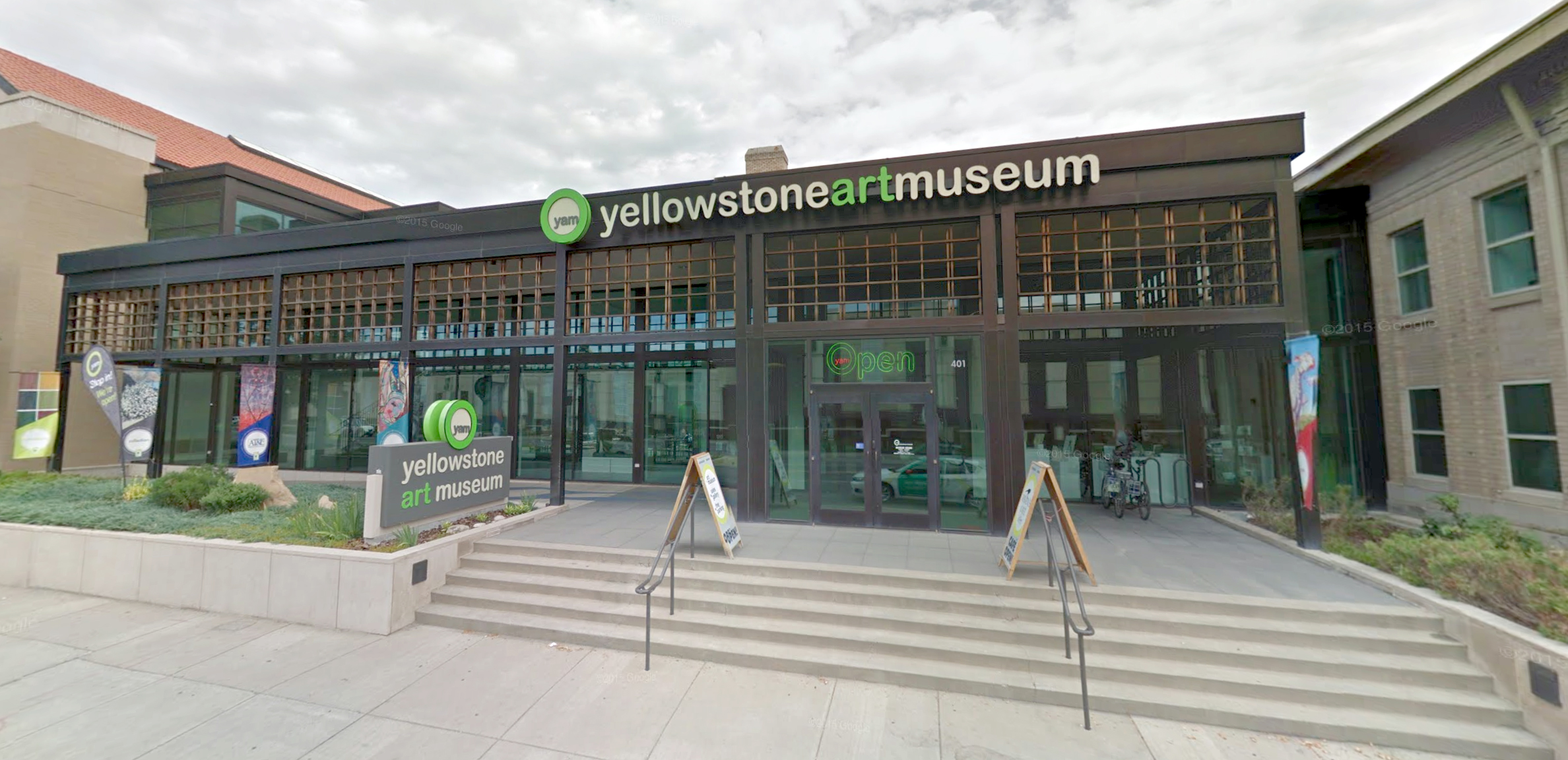 Image courtesy of Google Maps
The Yellowstone Art Museum in Billings, Montana has a number of events, programs, and exhibitions. Here's what's going on at the YAM in August:
August Events and Programs:
YAM Camp 2016 "Express Yourself"
Monday–Friday,
August 1–5, 2016
Morning Session: Ages 6–8 from 9:30 a.m.–noon
Afternoon Session: Ages 9–12 from 1 p.m.–3:30 p.m.
This year's camp will focus on visual language, from pictographs to logos to emojis. Campers will explore how many different forms of communication we recognize, and how they are constantly changing. We will use a variety of media to discover how we communicate through symbols. Registration for YAM Camp opens on Friday, May 2, 2016. Please visit our website for details and to register: www.artmuseum.org. Contact Berenice Munson, Education Program Coordinator, with questions or to be added to our waiting list, at artsuitcase@artmuseum.org or 406-256-6804 x232.
ArtWalk & Jam at the YAM
Friday,
August 5, 2016 from
5–9 p.m.
Museum admission is free during ArtWalk and Jam at the YAM. Enjoy live music and view our exhibitions. Cash bar and light hors d'oeuvres provided. First drink is free for new member sign-ups and membership renewals.
Dollar Day
Saturday,
August 6, 2016
Admission is free for members or $1 for all others the first Saturday of every month.
International Friendship Day
Sunday,
August 7, 2016:
11 a.m.–4 p.m.
Visit the YAM with a friend and your friend's museum admission is free with your paid (or member) admission.
Riversage Billings Inn Free Day
Saturday,
August 13, 2016:
10 a.m.–5 p.m.
Enjoy free museum admission for everyone all day. This free day is sponsored by Riversage Billings Inn.
Deep Echo: A Conversation with Exhibition Artists
Thursday,
August 18, 2016:
6:30–7:30 p.m.
Join us for a lively conversation with artists Michael Haykin, Kate Hunt, and Jerry Iverson, who are featured in the exhibition Echo: Unspoken Dialects.
---
Exhibitions
EXHIBITION SEASON SPONSORS: David Orser and Ossie Abrams, and U.S. Bank
Boundless Visions: Selections from the Permanent Collection
Exhibition is ongoing
Boundless Visions features changing selections from the YAM's permanent collections, including art from the late nineteenth century to the present. This long-term exhibition is the only exhibition in Montana where you can learn the story of art in this region from its beginnings to the present day.
TITLE SPONSORS: David Orser and Ossie Abrams
The Falcon's Eye: Nature Photographs by Michael Sample
On view through August 21, 2016
Publisher, philanthropist, and family man Michael S. Sample is known widely for his extraordinarily sensitive nature photography. The Yellowstone Art Museum honors Sample's wealth of nature photographs recorded during his all-season outdoor adventures. Through his photography, Sample captured the essence of Western wildlife and geography while revealing his own adventurous yet quiet nature. The subjects of his work range from the sublime view of a single wildflower frozen in an early winter snow to an epic storm over the Rocky Mountains.
TITLE SPONSOR: David Orser and Ossie Abrams; LEAD SPONSORS: Toucan Gallery, Bill and Laverne Royer, Eide Bailly, LLP, Merrill Lynch, Spalding Houghton Group, and Gary and Melissa Oakland
Primal Urges
On view through September 4, 2016
Throughout recorded time, artists have used visual forms to comment on or express the relationship between humankind and the spaces we have occupied in our collective history and psychology. In this exclusive exhibition including special loans and art from the museum's own permanent collection, consider the evolution of visual abstraction—in this case, spanning the stretch of time from the late nineteenth century to today, from France to New York to Montana.
Echo: Unspoken Dialects
July 14–
October 2, 2016
Exhibition Opening Reception, Thursday, July 14, 2016, 5:30–7:30 p.m.
The symbolism and intent of written words have a history as long as human memory. Artists have always reveled in the visual beauty of symbols that indicate everything from the smallest sound to the largest idea. Echo: Unspoken Dialects reveals the intersections between emotion and reason, and between ideas and concrete form. Language as the trail of memory will be the focus of this exhibition. Echo will feature four leading Montana artists who use actual words, the traces of words, or the suggestion of language in their rich and varied works: Catherine Courtenaye, Michael Haykin, Kate Hunt, and Jerry Iverson.
LEAD SPONSOR: John W. and Carol L. H. Green
---
The nationally accredited Yellowstone Art Museum is the region's largest contemporary art museum offering changing exhibitions, adult and children's art education, café, Art Collectors' Corner, Visible Vault, and a 7,500-piece permanent collection. The Yellowstone Art Museum hours are Tuesday, Wednesday, & Saturday 10 a.m. – 5 p.m.; Thursday & Friday 10 a.m. – 8 p.m.; and Sunday 11 a.m. – 4 p.m. Admission: Members free, $6 adults, $3 students with valid ID, $3 children 6 – 18, under age 6 free, $4 discount price (please inquire).
YELLOWSTONE ART MUSEUM
401 North 27th Street
Billings, MT 59101
406-256-6804