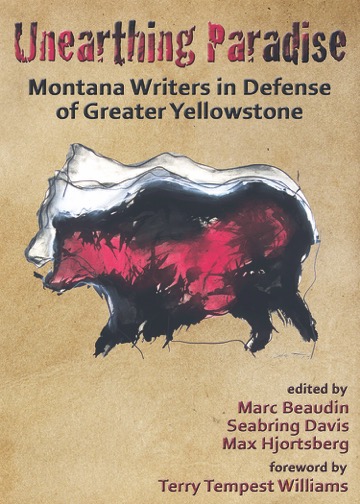 13 Oct

Unearthing Paradise

in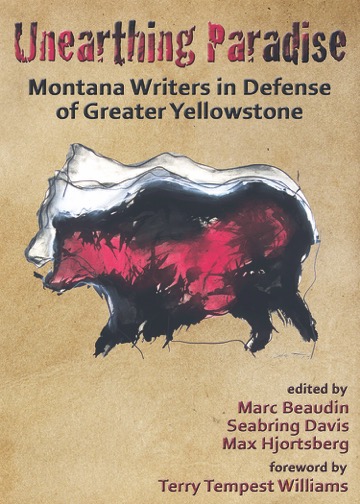 Former editor of Big Sky Journal, Seabring Davis, owner of Elk River Books in Livingston, Montana, Marc Beaudin, and poet Max Hjortsberg have been working together for the past year to compile and edit, Unearthing Paradise: Montana Authors in Defense of Greater Yellowstone, an anthology of Park County and Montana authors that highlights the beauty and grandeur of the Paradise Valley and the northern Yellowstone region. More importantly the book is an effort to raise awareness and activism regarding the need to protect wild lands of the greater Yellowstone ecosystem from extractive and destructive threats by two proposed gold mines: multinational prospectors Lucky Minerals in the Emigrant Gulch and Crevice Mining Group northwest of Gardiner on the border of Yellowstone National Park.
The anthology will be published by Livingston's own Elk River Books, and a portion of the proceeds from the book sales will be generously donated to local non-profits to assist them and their partners in efforts to permanently protect these lands.
You can pre-order copies, or become a sponsor through Elk River's Kickstarter campaign, which will raise money to cover the costs of printing and distributing the book.
The website UnearthingParadise.org provides additional information including a list of all contributors.