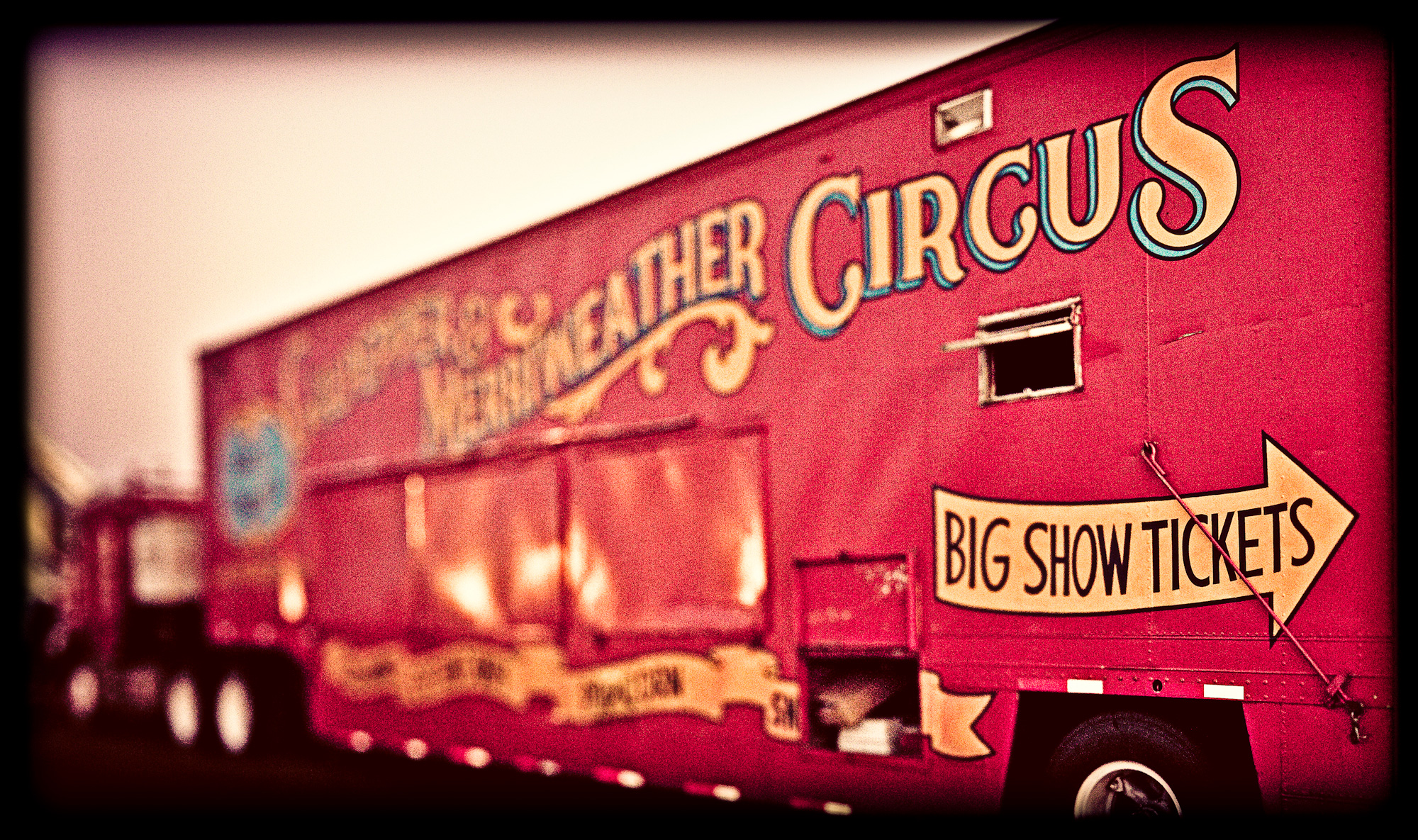 24 Jul

Photo Essay: Under the Big Top

in

THE BIG TOP TENT DREW US IN. The personalities and friendships kept us. This summer marked the third time we've been invited to come experience the energy and passion that is the Culpepper & Merriweather family. If by chance you spot this group in your town's supermarket parking lot, middle school outfield or community park don't just drive by. Stop and experience life under the big top for yourself.

Light streams in through the starry holes worn from years of use. Life on the road isn't easy on big top circus tents. Each morning and night the Culpepper and Merriweather tent crew performs an amazing act not seen by the cheering crowds. Years of raising and lowering have left the tent tattered.

Performers file out of their trailers getting ready for their next act. Yes, next. Because the C&M circus is a small outfit, most of the performers are responsible for multiple acts each show. Miss Simone transitions from ringmaster to unicyclist to trapeze daredevil. Her sister Paulina follows suit with three acts of her own. Parents and remaining siblings round out nearly three-quarters of the C&M performing crew.

Life is grueling on the road, and yet the show must go on. It takes a unique individual to bring the same dedication and professionalism to the performance each and every night. Let alone enjoy it. Despite the blisters, twisted ankles, late nights, early mornings, bad weather and the occasional misbehaving child, these performers remain a committed bunch.

The Culpepper & Merriweather Circus fashions itself as a classic small-town traveling circus. For eight months each year this tight-knit group ofperformers — family really — travels town to town introducing kids to this classic bit of Americana while giving the adults a taste of their childhood.