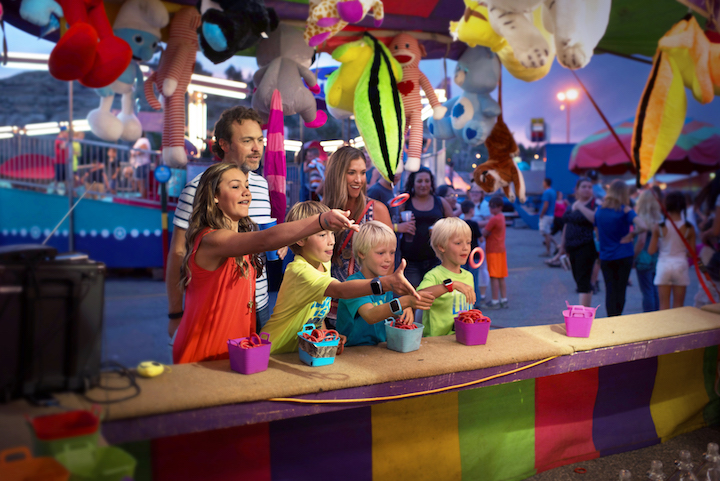 07 Jul

Top 10 Summer Activities in Billings, Montana

in

Billings, Montana, has your ticket to summer, with concerts, outdoor festivals, sporting events and more. Plus, Montana's only walkable brewery district and some of the best restaurants and shopping around. Voted Outside magazine's "Best Town Ever," Billings boasts amazing adventure and outdoor recreation for all ages and thrill levels. Here are some Billings events to catch:

1. Summer Concerts.

Outdoor concerts are big in Billings when the weather is warm. On Thursdays,

Alive After 5

concerts in historic Downtown Billings and

St. John's Summer Concert Series 

feature amazing regional musicians. Headlining musical and comedy acts will make tour stops in Billings all summer long.

2. Find the Small Town Appeal (in a big city!).

There aren't many places where you can experience the best in urban living and small town county fairs all in the same day. Billings hosts

weekly farmer's markets

as well as tons of craft and food fairs including

SummerFair

, an annual outdoor craft fair supporting the

Yellowstone Art Museum

. And, at

MontanaFair

in August, you'll find classic rides and carnival treats, rodeo, motocross, concerts, horse racing and more. Hit the urban vibe with a stop at one of Billings' great restaurants, featuring everything from high-end, fine dining at places like

TEN

and

Lilac

to the world champion burgers at downtown's

Burger Dive

.

3. Montana's Only Walkable Brewery District. Downtown Billings is where you'll find some of the best local brews Montana has to offer — and all within walking distance of each other. Walk to all six breweries, two distilleries and a cider house, the newest addition to the tour, while you also enjoy dozens of art galleries, local shops and museums along the way. Many of the breweries also have fantastic outdoor patios, so you can be "outdoorsy" while you relax and unwind with friends and fantastic food and drinks.

4. It's a beautiful route into Yellowstone National Park. Beartooth Highway has been named "the most beautiful drive in America" by Charles Kuralt, "On The Road" television correspondent, as well as by countless publications around the world. This famous gateway to Yellowstone National Park leaves visitors speechless at Mother Nature's stunning beauty. Just 60 minutes southwest of Billings, this scenic pass is open Memorial Day through Labor Day, weather permitting, so summer is the time to take in this scenic route.

5. Montana's Trailhead for Adventure.

With nearly 26 miles of paved and gravel trails, plus bike lanes throughout the city, Billings is a bike and walk friendly community. Enjoy the views from Swords Rimrock Park Trail or

Four Dances Natural Recreation Area

and then head west to explore the wild landscape surrounding Zimmerman and Phipps Parks. And, bikes are available for rent if you don't want to bring your own.

imprints on local caves that can still be seen today.