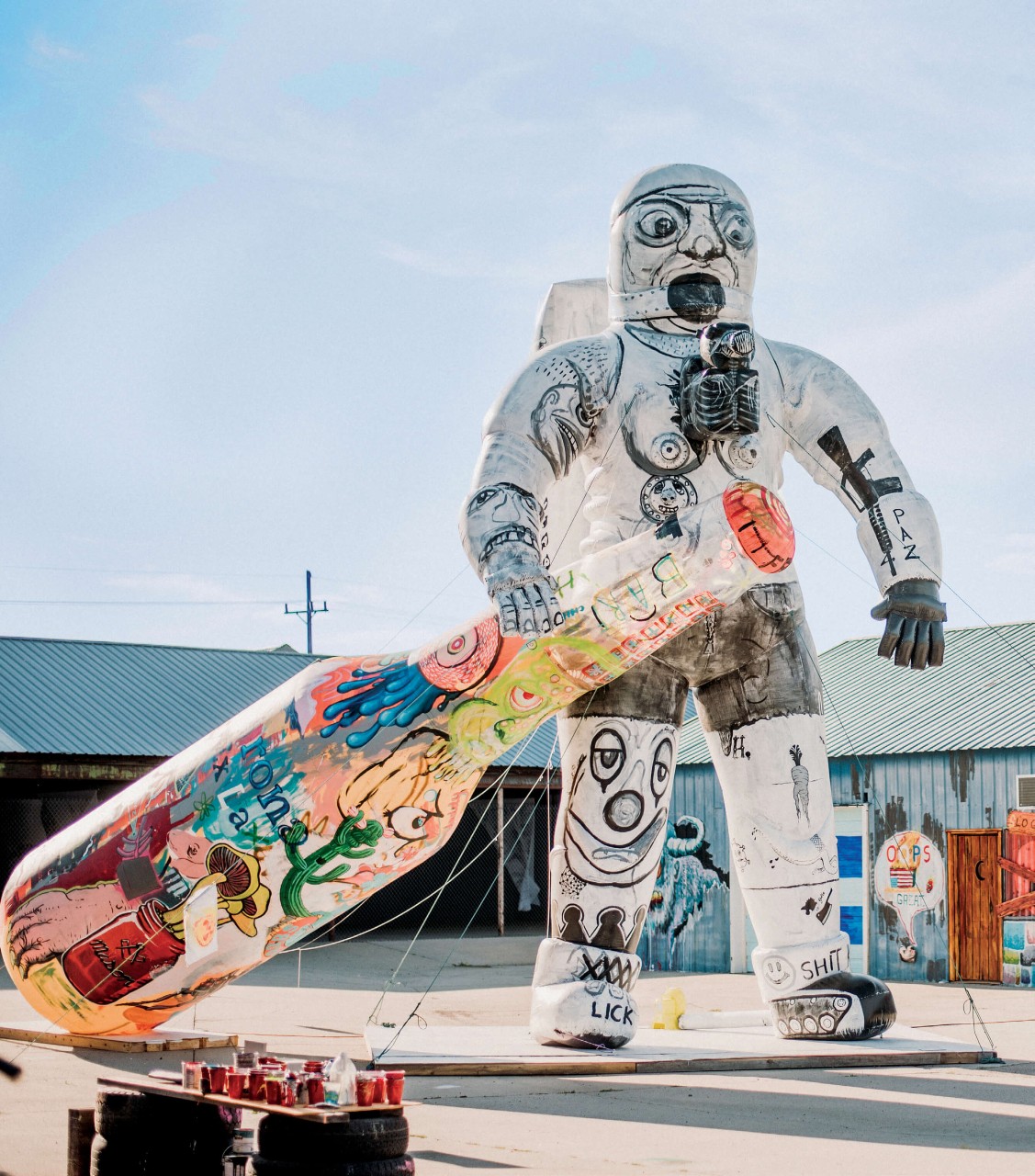 09 Aug

Tinworks

in

Like an electrical current, art can run through a community, light up the dark places, and spark discovery. One example is Tinworks Arts, an organization that pairs non-traditional spaces with emerging and established creatives. Located in Bozeman, Montana's hip northeast neighborhood, the name took hold after an industrial space was used for a pop-up exhibition in 2019, paying homage to the historic and abandoned Tinworks manufacturing site, which, at the time, was set for demolition. It was the perfect venue for a cutting-edge, contemporary art show.

In shaping the organization, Tinworks' co-curators Eli Ridgway and Melissa Ragain knew they wanted to support contemporary art and artists, but they weren't interested in building a museum or a market-driven gallery. Their vision was to repurpose industrial spaces while promoting contemporary art, blending history and creativity.

Ridgway, owner of Eli Ridgway Gallery (also in Bozeman's northeast neighborhood), initially started talking about this idea with Anne and Greg Avis, a couple who have lived in the area for about 20 years and have deep connections to the art world. "In our discussions about what this organization could be, we also discussed other things that could resonate more with this community and support contemporary artists living here, aside from a museum," Ridgway explains.

Tinworks' inaugural pop-up exhibition in 2019 combined the works of Deborah Butterfield and John Buck — both established and renowned artists from Montana — with that of Michigan photographer Chris Fraser and Massachusetts artist Adam Frelin. It also featured performance art by Billings, Montana-based artist Bentley Sprang, and the two-time Grammy award-winning Philadelphia-based choir The Crossing. The free exhibit was designed to immerse viewers in a well-rounded experience. "We also worked with the Northeast Neighborhood Association on an interactive project," Ridgway says. "That was really inspiring for everyone involved. We felt that Bozeman responded to the unpretentious, inviting, and experiential character of that event."

Ragain, an associate professor of art history at Montana State University, came into the picture after hosting a workshop called "From the Ground Up," which examined ways to create resources for art and artists without supplanting what already existed. "We brainstormed what an art institute would look like in a small Montana town," she says. The workshop considered best practices for building a platform where artists could access space, funding, and materials, what exhibition venues would look like, and how to connect with the larger world of art.

After learning about Ragain's project, which was held at Tinworks, Ridgway reached out to see if she would help curate Tinworks 2020 as a socially distanced space during COVID-19. The show was emotionally on point for the complexity of the times, encompassing the pandemic, Black Lives Matter issues, and political upheaval, among other things. "It became a public square where artists could casually get together," Ragain says, "and a catalyst for conversation versus a didactic approach to curation."

Tinworks is not your typical public arts program. It's ephemeral and experimental. It's of the moment, and yet it speaks to a shared history. And by shedding the museum paradigm, the organization is free to work outside of regular channels.

In that vein, Tinworks raised $50,000 in 2021 and chose five Montana-based visual and performance artists to be awarded $10,000 each. The grants were intended to remove hurdles that confront practicing artists in the state; in addition, each artist received a studio visit from the Tinworks curatorial team, in which they offered tips and advice. The grantees were also considered for the upcoming summer exhibition, invited to join Tinworks' series of public lectures, and required to participate in one outreach activity to benefit either K-12 students or an underserved community of their choice.

The Tinworks team asked each of the 115 applicants to select one of four categories that best represents their work: Early Career (artists with less than five years of professional experience), Endangered Knowledge (artists who are preserving forms of knowledge that are in danger of disappearing), Indigenous Artist, and General Grants for all others. This past spring, the grants were awarded to Alayna Rasile (Early Career), Tracy Linder (General), Anne Appleby (General), Raven Halfmoon (Indigenous), and Paul Rowley (Endangered Knowledge), with hopes that the money would help each artist's work become more unleashed in unforeseen ways.

Tinworks' other main focus is on exhibitions, and two summer shows were planned for 2021: one at the Rialto in downtown Bozeman through August 14; and the other at Story Mill, on Bozeman's northeast side, through September 5. "We're continuing to learn what is most impactful, what the community responds to, and the best ways to support artists," Ridgway says. "There's a desire to continue with the grant program and to find unique exhibition spaces. We also want to create more partnerships, so it feels like the shows belong to the community. In some sense, we're still in the listening phase."
Tinworks' 2021 Grant Winners
Alayna Rasile
Weaver Alayna Rasile plans to spend the summer of 2021 working on a non-commercial and community-oriented installation titled Chromatic Botanic Garden. On one of the last remaining allotments of green space along Bozeman's N. 7th Avenue, Rasile intends to cultivate and care for a sculpture garden consisting of pollinator-friendly plants that can be used to make chemical-free dyes. Along this rapidly developing, often congested road that leads to Interstate 90, Rasile says she will set up an outdoor public studio of sorts, where she will use solar dye vats to brew colors, give demonstrations and workshops about healthy and regenerative material innovations, facilitate conversations about the importance of attracting more pollinators, and build community through shared labor and creative inquiry.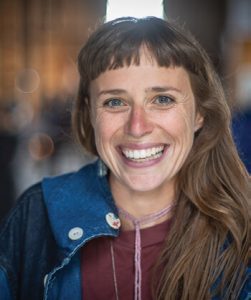 Because Rasile uses traditional weaving techniques, her work is slow and labor-intensive. For her, with every throw of the shuttle, there's an acknowledgment of women's work and the silent labor that's involved. "By cultivating, caring for, and processing natural sources of color in a public setting, I'm hopeful that this project will train eyes to see the alternative through a critical lens," Rasile says. "The synthetic dye industry is environmentally disastrous, racist, and harmful to our health."
Tracy Linder
Tracy Linder uses animal collagen, leather, beeswax, resin, and bronze to explore the vulnerability and strength of nature, recognizing the resilience inherent in our environment and the tenuousness of our relationship to it. "The serial component of my work requires time; repetition allows for amplification of content," she says.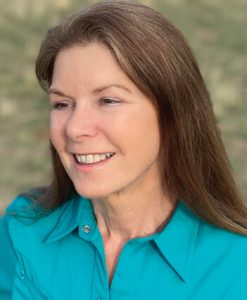 Linder plans to use the grant to purchase environmentally upgraded materials and make her studio space safer and more efficient. "While my work incorporates many organic and found materials, I also use polyester resin in almost all of it, as it's extremely versatile: It adds structure and permanence, and the translucency contributes to both my content and my aesthetic."
The drawback, however, are the fumes. While Linder wears safety gear and a half-mask respirator, the grant will enable her to invest in a self-contained fresh air system, improve cross-ventilation, and explore less toxic resins. "These improvements will allow me to work with resin and other materials simultaneously, unfettered by the weather."
Anne Appleby
Anne Appleby's newest installation, Hymn: First Light, Last Light, features eight new works that depict dawn and dusk, those times of day when the world loses and gains color. She notes that some people believe that departed souls who were yanked suddenly from life wander in this colorless land until they find this type of light. "I can't help but equate this world with our current global crisis," Appleby says.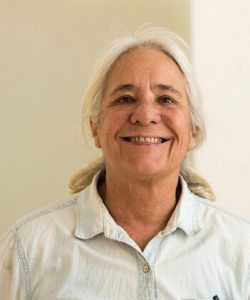 Anne Appleby: Hymn for the Mother, an exhibition at the Missoula Art Museum that runs from August 6, through December 20, will incorporate First Light, Last Light, as well as the artist's videos, photographs, and sculptures. It also includes three rendered black and white landscapes that address the idea of a conquered land and are a nod to the renowned Western painter Albert Bierstadt. "There is a sense of separation from it that persists today where wilderness has become an amusement park," Appleby says. "Another piece will reference a chokecherry tree in its cycle; a symbol of the spiritual and physical sustenance of Mother Earth."
The Tinworks grant will allow Appleby to publish a catalog to accompany the show. "This book will both serve as an important record of my career to date, and greatly help me find new opportunities to exhibit nationally and internationally," she adds.
Raven Halfmoon
Through her work, Raven Halfmoon (Caddo Nation)strives to provoke thought, combining traditional practices with modern interpretations. "I'm a proud feminist, and I will always defend cultural artistic expression," she says. "I'm actively involved with my tribe and work to preserve a wide variety of art forms and their importance."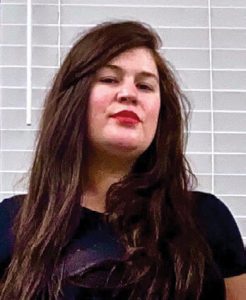 Currently in her second year as an artist in residence at the Archie Bray Foundation for Ceramic Arts in Helena, Montana, Halfmoon intends to use the Tinworks grant to purchase materials to create a monumental ceramic sculpture of a female that she says will celebrate voices that haven't been heard in the past. "The ceramic tradition of the Caddo people dates back thousands of years and was revered, not only in Caddo culture, but also across indigenous societies since time immemorial," she says. "This traditional craft is part of the foundation of our tribal heritage — it helps convey Caddo stories, messages, and symbolism and is passed from generation to generation. I want to build a monumental, all-powerful, Native woman."
Paul Rowley
Paul Rowley's art addresses the shared connection of his Haida heritage through cedar weaving with the Salish Kootenai of Montana. The artist's goal is to use the grant to work with the community to create a studio and teaching space. "I've previously taught weaving on the Salish Kootenai Reservation, and I have a continued interest from the Salish Kootenai to teach a cedar bark harvesting class. This knowledge is not widely known or practiced, despite the history of cedar weaving in the area," Rowley says. "I would love to share my knowledge with more tribal members and hopefully future weavers."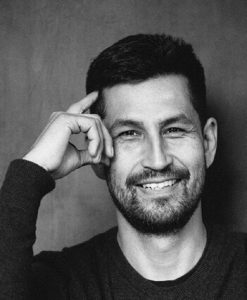 Gathering cedar bark can be a complex process, and it can take a lot of time to find trees to harvest, which is why, he explains, these traditional skills have gone by the wayside. Rowley believes that support dedicated to this craft would have economic benefits for the tribes. "These types of projects are not always easily funded, even by interested parties," he says. "This grant will allow me to create more teachers in the tribal community."
In addition, Rowley plans to teach basketry, and how to make fishing nets and contemporary headwear. "It's my hope to provide teachers with avenues to revitalize their traditions through my efforts and studies," he adds.