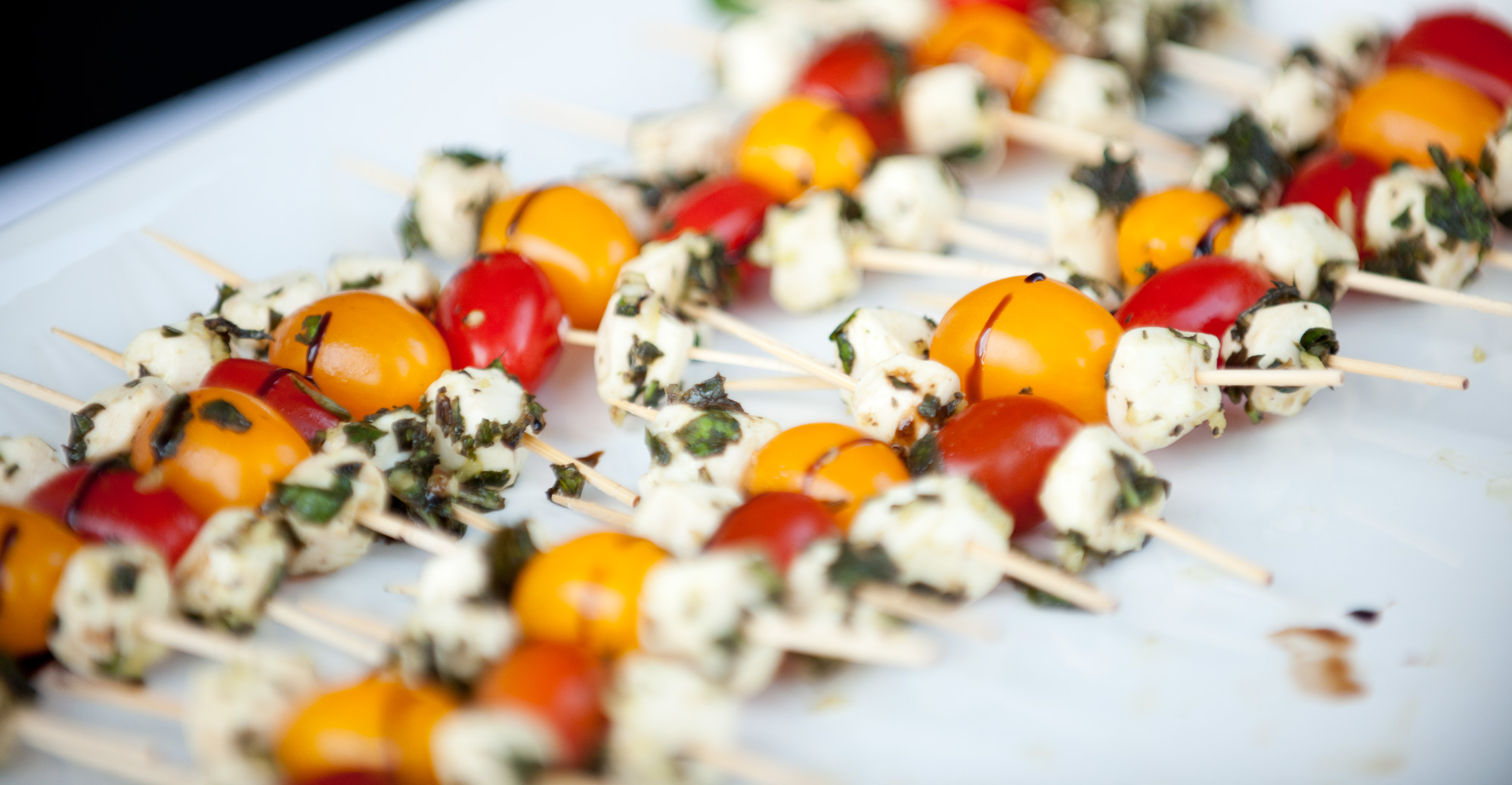 14 Jul

Dining Out: The Taste of Whitefish

in
---
Just between you and me, the annual Taste of Whitefish has a fundamental problem: too much food!
How can any self-respecting food lover stay on task with a choice of 35 different restaurants, including local breweries and wine makers? How can a foodie be expected to choose between sushi and Southern barbecue? Indian curry or carnitas? Tiramisu or crepes?
"The trick is to pace yourself," advised Brian Schott, my host from the Whitefish Visitor's Bureau, before the event. "But don't wait too long or you'll miss out on the good eats."
With that advice in mind, as I pull into town for the 24th Annual Taste of Whitefish, I feel the urge to rush for fear I might miss something really good.
It's a warm September evening and I sense that this is the last hurrah of summer in Montana. The freight train whistles in the distance as it curves around Whitefish Lake. The shops in this quaint mountain town are closed for the day, but the parking lot is full. I vie for a parking spot and squeeze my Subaru into a tight parallel space near the public library. The alluring aroma of grilled meat wafts on the breeze as resonant as a dinner bell call: Come and get it!
I walk swiftly toward the scent and the sound of music, right on the heels of a waitress balancing a large tray of desserts over her head on the way to a tent at the end of Central Avenue. She is moving carefully and I don't want to jostle her. The block-long walk seems agonizingly slow — yet I am too proud to run — despite the fact that I'm really hungry.
When I arrive, gauging by the long lines, it looks as if the 600 people who bought tickets for the event all showed up early to eat their shares and are greedily queuing up around the food booths for seconds. It would be polite to wait for Brian, but instead I jump right in and step into the shortest line.
For my first taste I've picked a winner. The sizzle of a sauté station punctuates my hunger and as I watch the chefs from Latitude 48 compose a graceful medley of buttery seared scallops, risotto with basil and a creative tomato "caviar" onto a paper plate. Move through the line, grab fork and napkin, step aside, take a bite. My taste buds explode as the scallops melt in my mouth. Privately, I revise my eating strategy and consider staying here to gorge on Chef Travis Manning's and Raymond Dickenson's delicious food.
Next to me, though, a man with a Southern accent kindly steers me to the McGarry's Roadhouse line. "Try the short ribs; that's the thing to eat," he drawls sweetly. Indeed the grilled ribs are divine, smoky and tender.
After that I move toward Loula's Café, where chef Shawn McCollum stands with owner Marylou Covey offering a slice of tomato pie. "My mother always made this for me, it's Southern comfort food with fresh tomatoes from local Mountain View Gardens," McCollum says. The crust is warm and flaky.
A few steps down the line and I'm tempted by more Southern comfort, from Piggyback Barbecue, where a banner blares the slogan "Swine Dining" over the gorgeous display of a giant whole roasted pig. Owner Buzz Laughlin, who started cooking at midnight for the event, carves off a piece and his wife, Missy, serves it on a picnic-size plate with a roll, baked beans and a slice of watermelon.
Sated, I step inside the adjacent I.A. O'Shaughnessy Center for a glass of spicy cabernet franc from local Glacier Sun Winery (the grapes are blended in Montana, but grown in Washington). I need to rest. Another guest, visiting from Florida, joins me at a standing cocktail table to watch the crowd. He proclaims to be finished with the grub for the night, but I am just getting my second wind.
People-watching at the Taste of Whitefish reveals the strategy of other gourmet revelers. One man sneaks a large paper plate from the cookie stand and hastily makes his way through the venue, with a speed-dater approach, seemingly selecting food based on the shortest lines; he piles his samples high. Another woman, wearing high heels, tiptoes through sweet offerings — chocolates from Copperleaf Chocolate Co., Powza Baking Company and Swift Creek Café. Others went with the picker's strategy — a little taste of this, a little taste of that — sampling bites from 10 or more booths over the course of two-and-a-half hours. One couple came strictly for Wasabi Sushi Bar, overloading their plates with California, Spicy Tuna and meaty New Yorker rolls not just once, but twice and then shamelessly thrice! At just $35 a ticket, this was a bargain for the delectable hand-rolled offerings of a local's favorite and Taste of Whitefish mainstay restaurant.
The Taste of Whitefish has the feel of an old-time block party. At the end of Central Avenue, along the city park, and in two white tents, restaurateurs serve up some of the best food in the state, rain or shine. An annual fundraiser for the local chamber of commerce, it is one-part friendly competition among chefs, one part marketing and all parts community outreach. For a town of just 8,000 people there's an impressive variety of eateries.
Ultimately, it's up to diners to choose their favorite bites. The People's Choice Awards are decided by an informal ballot vote. Last year the top three darlings of dinner were Loula's Café, Latitude 48 and Whitefish Mountain Resort. Whitefish Mountain was the overall winner for the night, with a full-course meal that included shaved fennel salad, bacon-wrapped dates, tempura battered ahi tuna rolls with soy ginger wasabi butter sauce and a chicken roulade stuffed with feta cheese, spinach and bacon finished with a flathead cherry demi glace.
"It meant so much to me to know that people enjoyed this food that we worked so hard to bring here," said Whitefish Mountain Resort's head chef, Jason Paynter. "This event is all about the fun serving the food out here and sharing the friendly competition and camaraderie between the other chefs."
After the awards the event winds down. The crowd dwindles, filtering through downtown to imbibe at the Great Northern Brewery, then Crush Wine Bar down the street and at the Red Room. I realized the eating plan for my first Taste of Whitefish had failed miserably. I hadn't eaten any chocolate. I never got to the sushi and I missed my chance at a shot of local Montana Coffee Traders espresso.
"Did you get enough to eat?" inquired Brian. "Too much," I said, smiling, "And not enough."
We sauntered over to the Wasabi table, as chef Phil Vilar was packing up. Confessing that I am too full to taste-test his wares, he kindly packs an assortment of rolls in a to-go box. "For later," he says with a wink.
In the end, I don't believe there is any one way to make the best of the Taste of Whitefish. I won't tell you how to eat, but whatever your strategy, one thing you must do: Come hungry.
---
Editor's Note: The 25th Annual Taste of Whitefish will be held September 6, 2012. For tickets, contact whitefishchamber.org.
---
Whitefish Mountain Resort's Chicken Roulade with Flathead Cherry Demi Glace
By Chef Jason Paynter | Serves 6
Flathead Cherry Demi Glace
8 oz demi glace roasted veal base
1 pound fresh Flathead cherries, washed, pitted and quartered
½ cup port red wine
¾ cup red currant jelly
1 stick unsalted butter, cubed
4 cups water
In a saucepan add pre-made demi glace and water as the base, bring to a boil and turn off. Reserve later for recipe. Place red wine, cherries and currant jelly in a separate saucepan and reduce until it reaches a syrup-like consistency. Add demi glace and bring to a boil; then stir in butter cubes and bring to mid-heat. Serve over chicken.
Chicken Roulade
3 6 – 8 oz. boneless chicken breast, pounded out evenly, seasoned with salt and pepper
¾ cup feta cheese crumbles
½ pound fresh spinach, sautéed with 2 oz. chopped garlic then cooled
8 slices of hickory smoked bacon, cooked at 350 to crisp. Then chopped well.
Pound out the chicken breast, skin side down. Stuff the chicken breast with feta, spinach, and bacon. Roll the breast and toothpick each corner well. Season with salt and pepper. Heat your skillet to medium heat. Add olive oil and sear the each side of the chicken for 1 minute. Finish in a 350-degree oven for 10 to 12 minutes. Let it rest for a few minutes and slice to ½ inch cuts. To serve place 3 or 4 sliced chicken pieces in a row on each plate and ladle an ounce of demi glace over each serving.