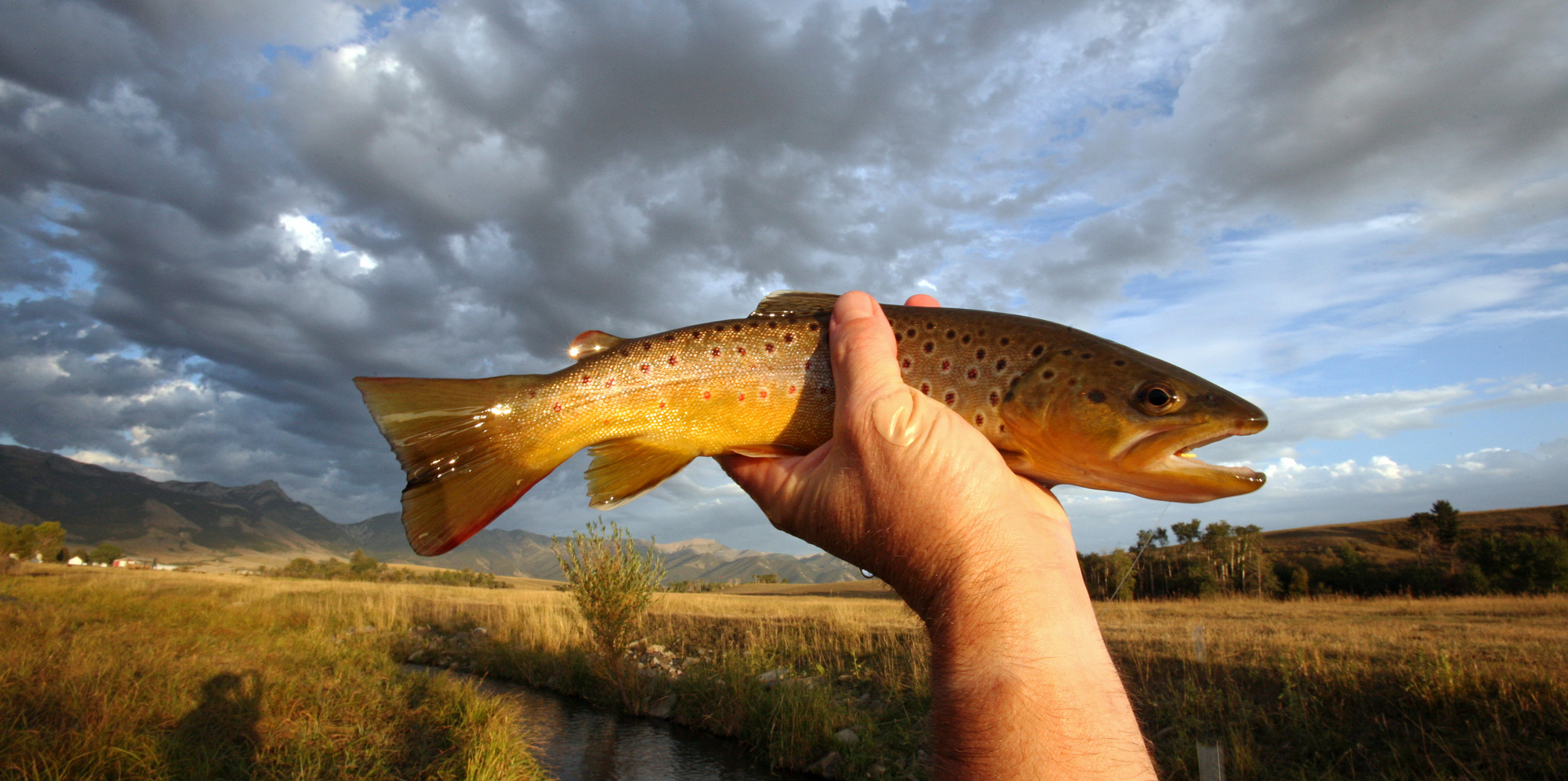 24 Jul

Letter from the Editor: The Secret Weapon

in
---
Before I was old enough to understand obsession, my grandfather was passing on his love of fly fishing to me. He'd talk, as much to himself as to me, about his days on the Yellowstone, the Firehole, California's Russian River and countless others as he practiced roll casting in the yard.
All year he'd prepare for his fishing trips, researching, reading, talking to other fisherman about his plans. He was preoccupied with fly fishing. He built his own rods. He tied his own flies.
When it was just the two of us he'd furtively untuck treasures from his fly-tying box to show me — an eagle feather, a snow white ermine tail, coyote fur — things that resonate with a kid. He had boxes of neat stuff stashed and categorized like treasure. In the evenings he'd take out his trove of what my grandmother called junk, pull the desk light close to a vise, and for hours he'd weave, twist and tie flies to match designs he'd seen in a book or a magazine.
But it wasn't until I was about 11 when I got to fish with him for real in Wyoming. It was on the North Platte River in late July. The high plains sky was clear blue, the day was hot and the river was slow. Drifting for a bit, then wading for a while with huge hopper imitations tied on, my Grandpa let me flog the river for several hours, patient as a saint. He talked and smoked, coached and laughed along with me, content to just be on the water.
Ambling into afternoon, I remember he called the river "legendary" and declared those big fish too smart for any of us. Maybe he talked about the nuances of fly fishing a tailwater stream, of the storied reports of the biggest rainbow fishing in the Lower 48. I'll be honest, I don't remember. I was so busy trying to hook a fish and to impress this man, that I barely recall anything but frustration.
Thankfully, my grandfather was no saint. Though he was a purist of a fly fisherman, he also knew when to draw the line. In response to my continued frustration, he pulled out the secret weapon, only to be used in the direst of times during an angler's life — a rig with a spin reel, bobber and bait. Yes. Bait.
In what seemed like seconds, I had a fish on. A nice-sized rainbow. We cleaned it and cooked it for dinner that night. He didn't mention anything about the blasphemy of bait fishing. I was a kid and my Grandpa taught me to fish, that was all. Obsession came later.
With this annual Fly Fishing Issue, we hope you'll discover the best of what the Northern Rockies has to offer.