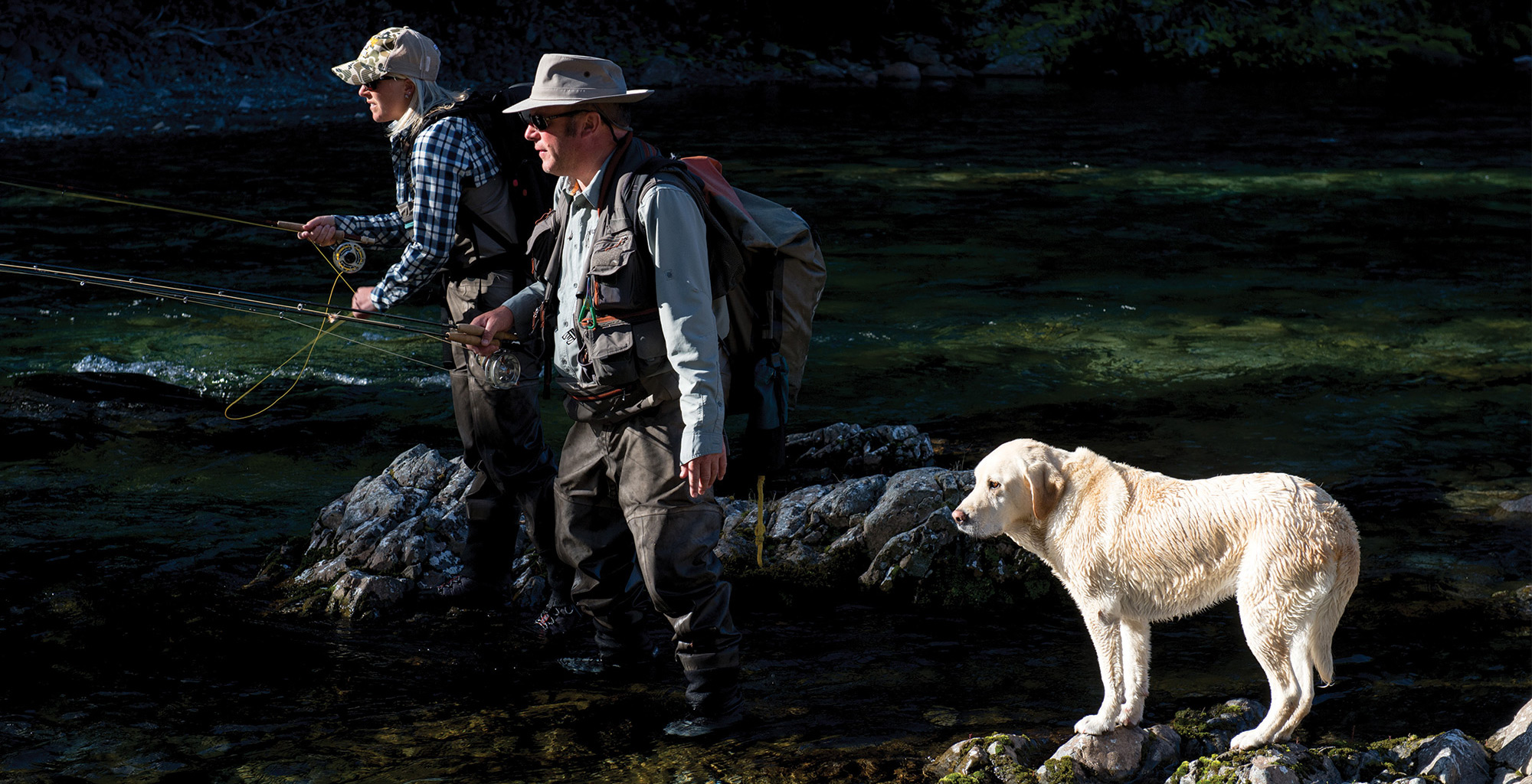 16 Feb

The Perfect Day of Fishing

in

I USED TO HAVE A BLACK LAB. I bought him from a breeder in Amsterdam, Montana. Seven weeks old, he sat on the floorboard watching me drive him home to Livingston; platter-pawed, brown-eyed, lost. "You and me are going places, buddy." I had him heeling at 10 weeks, blind retrieving at 12 weeks. As an adolescent, he was a revved-up rocket ship, trembling and tireless. He settled down as an adult, an all-too-brief window before he aged into arthritis and hip problems ("Give me a minute, boss. I'm comin', I'm comin'…"). He was exceptional on ducks and geese, weak on grouse and pheasants, and outright refused doves and partridge. ("You kiddin' me with these things?") Girlfriends came and went, friendships flourished or withered, but for 13 years, my constant companion was my dog.

One thing he wasn't, however, was a fishing buddy. As with all pets, his failures were, in truth, mine. My weaknesses writ specific and large. He would grudgingly stay on the bank where I'd told him to sit, but then whine and yelp until I released him. (He knew I would eventually release him.) He would insist on standing beside me in the Madison while I slung out line, up to his chin in the river, shivering, determined to retrieve a whitefish. (The first time it happened, I thought it was funny.) And he was hopeless in my Clacka, jumping out after every merganser that floated past juuuust out of reach. I was at the oars, and couldn't prevent it.

Eventually I gave up. Left him at home. And so came to envy those fly fishermen who had dogs beside them, companions that weren't just outright infuriating to fish with. They had succeeded where I had failed. It was an idyll denied to me. When all other aspects of the evening were perfect — sunset, caddis erupting, otters on the bank — ­there was still something missing. To have a dog beside you as you fished, I thought, would be to achieve something larger, to find the ne plus ultra of fishing days, the romantic, the sublime. The perfect Montana day.

Photographers in the Northern Rockies, in my experience, know something about perfect days. It's somewhat their specialty. The right angle of light, an appropriate balance of f-stop and shutter speed, peaks reflecting on the water, the rule of thirds, and finally …

The perfect day of fishing needs the perfect fishing companion. A camera, a fly rod, and, of course, a dog.