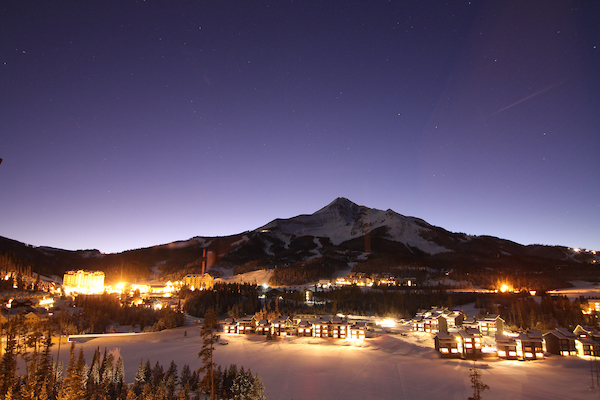 11 Jan

The Past & Future of Big Sky Resort

in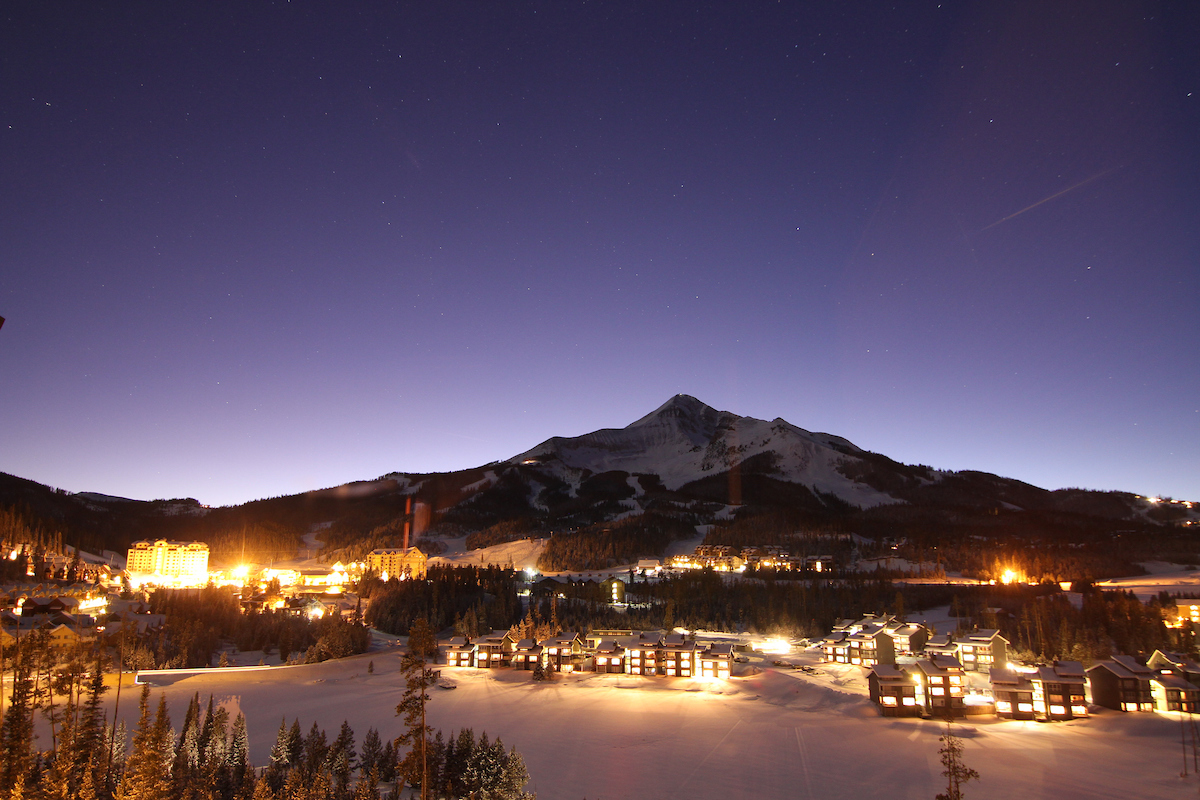 A look back at the resort's beginnings & a look forward at where it's going through the eyes of those who have helped shape it
By Chelsi Moy
Big Sky Resort Brand Manager Glenniss Indreland picked up a faded marketing pamphlet she made 20 years ago and holds it inches from her face. It's an architectural rendering of the resort's Mountain Village. She smiles. She's seen dozens of architectural renderings during her 28 years working at the resort.
The details may look slightly different, she said, but the "bones" are there. The Mountain Village today may not look exactly like it does on the piece of paper in front of her, and that's ok. Ideas evolve. Styles change.
That's why Big Sky 2025 is a vision for Big Sky Resort. People like Indreland are confident that this vision will improve with each year.
Early this year, Big Sky Resort made a major announcement. They unveiled Big Sky 2025, a plan to invest $150-million dollars in mostly on-mountain improvements over the next 10 years, but the plan is already underway. This summer, the resort installed two brand new chairlifts – one of them state-of-the art. Powder Seeker, the high-speed, six-seat chairlift with heated seats, head rests and blue bubble covers, is not only the most technologically-advanced chairlift installed this year in the country, but it's also the highest bubble chairlift in North America with the top terminal sitting at 9,812 feet.
The plan also calls for 12 upgraded or new chairlifts, new on-mountain restaurants, a high-alpine zip line, a new hotel, new restaurants and retail shops, a new gondola and night skiing. Big Sky is a place with rapid growth and the resort wanted the community to know where it was headed – what it was focused on.
This vision is a far cry from the sleepy, small town that Big Sky once was. I guess that's expected though – after all, Big Sky is a town that exists as the result of a ski resort. Unlike some ski towns, Big Sky was not once a mining town. It was built as a recreation destination by longtime NBC newscaster Chet Huntley, who was from Cardwell, Mont., loved the water and mountains and was "getting weary of that nightly deadline six days a week, living by the clock," he told the New York Times in 1971.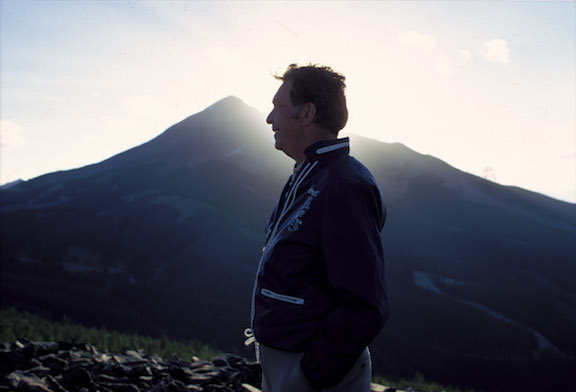 Huntley envisioned Big Sky Resort – a place with skiing, golfing, chairlifts and condominiums – maybe ironically as he wasn't much of a skier. But he felt strongly that tourism could be an industry in Montana, and he was right.
Big Sky Resort celebrated the opening of its chairlifts to the public in 1974, only days after Huntley died of lung cancer at age 62. It was the Kircher family who bought Big Sky Resort in 1976 and continues to own it today.
Many of the college-age folks who back then served as bellman and bartenders in the late 70s and early 80s now serve in leadership roles at Big Sky Resort. They've seen Big Sky Resort grow and evolve and have played an integral part in making it happen.
Barb Rooney can rattle off a long list of jobs she's held at Big Sky Resort. Bartender, waitress, reservations manager, accountant, hotel manager, lodging manager, vice president of lodging and spa at Big Sky Resort, and finally senior vice president of lodging, spa & owner services for Boyne Resorts.
"It gives you insight," said Rooney when asked how her many roles at the resort has shaped her leadership style today. "It gives you confidence. It gives you empathy, and understanding."
Rooney came to Big Sky from Minnesota in between college semesters in the 1990s. She would work in the accounting department in between shifts as a bartender.
She remembers when the resort had no voicemail. Rooney used to write the daily profit totals on a piece a paper and fax it to the administrative offices. Back then, the reservations in the hotel were posted on paper taped to the wall. But then again, there was only the Huntley Lodge and a few outside condos that the resort managed. Now, there are a combination of 21 different hotels and outside condo options.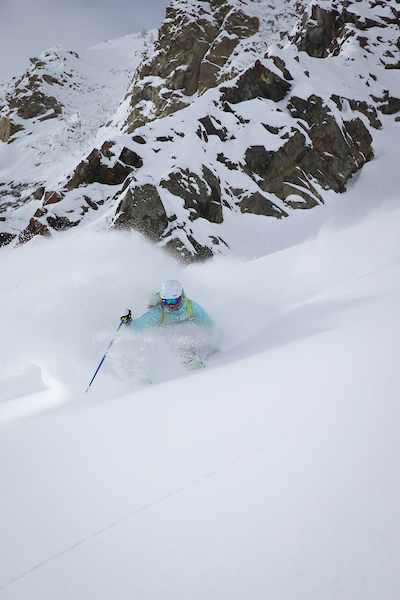 "When I was lodging manager, we were such a young organization," she said. "We were this family. We were growing together and evolving together, and so many exciting things were happening from the installation of Challenger to the Tram. Things were exploding."
In 1995, Rooney created the company's first ever budget.
"What a novel concept," she laughs thinking back. Rooney still has her first reservations book and some typed memos that John Kircher sent her.
"I've kept some really crazy stuff," she said.
She calls Kircher – Big Sky Resort general manager from 1981 to 1996 and now Boyne Resort's President of Western Operations — a visionary. He took over Big Sky Resort in his early 20s, she said. Many of the people working with him then weren't that much older. His team was young, motivated and they had vision.
2025 is also a vision. The difference, however, is that this same team has 20 more years of experience and a wealth of resources that weren't available back then.
"I remember we'd set goals for profitability and you'd think, 'Is that possible?' And you look back now thinking, 'That's not even reasonable anymore,'" Rooney said. "We have deeper resources and talent, which helps us execute at a different level."
For example, in the mid-'90s Big Sky Resort worked with then-named Gallatin Field to guarantee a twice weekly direct Horizon flight from Seattle, which means the resort helped subsidize flights that weren't completely full. Now, there are 16 direct flights into Bozeman, and Big Sky Resort works with a coalition of businesses, as well as Bozeman Yellowstone International Airport, to ensure that sky travel continues to expand in the region.
In some cases, what was old is now again new.
Big Sky Resort wants to install a 10-person gondola. The resort used to have a gondola. Big Sky Resort used to offer night skiing, and with 2025, it announced it's bringing it back.
"We didn't have the population base back then," said Indreland in regards to night skiing. "The idea was a head of its time. We were a smaller community at that time and often it's the locals who take advantage of night skiing."
Indreland smiles wide as she thinks back to the resort's night racing series – "that was one heck of a good time," she said. Big Sky Resort will be able to do things like that again.
Resurrecting night skiing was an idea presented a while ago by the resort's General Manager and President Taylor Middleton, but one which really came to fruition just a day before the August 2016 announcement of Big Sky 2025. The resort's leadership team met at Everett's 8,800, a new restaurant atop Andesite Mountain, for a lunch meeting to discuss the logistics of the next day's announcement.
Boyne Resort President of Eastern Operations Stephen Kircher along with his teenage son Everett flew in from Michigan the day before. They joined the team at Everett's 8,800, an on-mountain restaurant at the top of Andesite, after having hiked around the mountain. It was August, but Everett held a chunk of ice – a memento he picked up along the trek. Kircher's enthusiasm was high as he greeted each team member.
A benefit of a family-owned business is that decisions can happen quickly and decisively. Big Sky Resort's leaders have always been progressive and set high goals – and if night skiing made operational sense and, most importantly, guests would like it, well, then let's do it. Don't wait, was Stephen's attitude. Let's move this idea to the priority list and strongly consider adding it for the 2017-2018 winter season.
And just like that, in restaurant named after his father, sitting next to his son who bears the same name, the thought of night skiing returning to Big Sky Resort was on its way to becoming reality.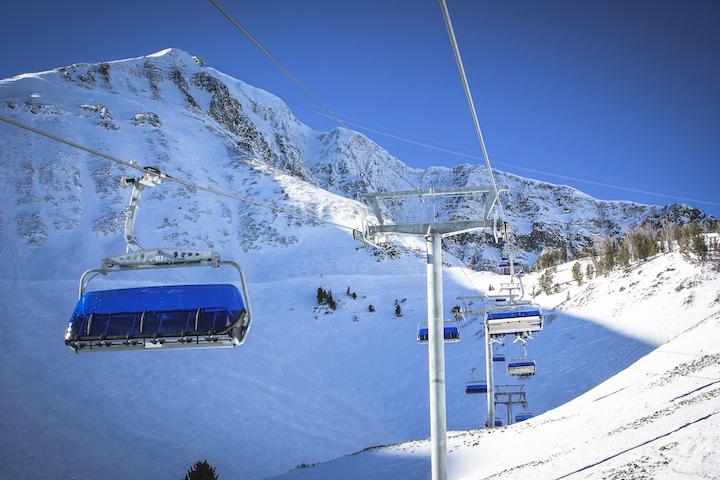 Big Sky 2025 is about the resort getting better, not bigger.
There's not much – if any – terrain on Lone Peak that's not skied right now, said Jon Ueland, who has served on the ski patrol since 1979. Patrollers have monitored snow at all of the high-alpine areas for years in order to keep the lower elevation areas safe.
Ueland found his way to Big Sky Resort the way that many people find their way to Big Sky – a friend couldn't stop talking about the skiing and had a couch for crashing.
"I came out the first of March in '77 and helped him work as a ski bum," said Ueland, known among the patrollers as "Yunce."
Back then, all the expert terrain off of the Challenger chairlift was hike-to-only, he said. Skiers used to sign out in the Spring and hike to the top of Lone Peak to descend the south summit. Now, the summit is a short tram ride away.
Those first winter seasons he worked as a maid for one of the local rental companies, then a dishwasher at Bucks T-4. His third year, he managed to get a spot on Big Sky's professional ski patrol. Back then there were four chairlifts. The resort added the Mad Wolf chairlift on the backside of Andesite and therefore the resort increased the number of patrollers to 15, which is how Ueland got hired.
Today, Big Sky Resort has 106 professional patrollers and a 150 volunteer ski patrol. It's often referred to as the largest ski patrol in the country. When Ueland began in 1979, patrollers only needed advanced first aid. Now, every patroller – both professional and volunteer – must be an Emergency Medical Technician.
Big Sky Resort couldn't compare to the 200 vertical feet at Bottineau Winter Park, the ski area Ueland patrolled in North Dakota. Today, Big Sky Resort's vertical is 4,350 feet.
"When I started, it was a smaller community who lived and worked here," Ueland said. "Hardly anyone commuted from Bozeman. Now about half of the patrollers probably commute from Bozeman."
Big Sky Resort recognizes that a number of its employees commute, which is why the Resort along with other major employers in the Big Sky area, help pay for the Skyline Bus system that operates between Bozeman and Big Sky. In addition, Big Sky Resort buys bus passes for every single one of its employees.
The biggest milestones in Big Sky Resort's history varies depending on whom you ask.
If you were to ask Ueland, he'd say the installation of the Challenger chairlift. It really put Big Sky on the map in terms of expert terrain, he said.
If you were to ask Indreland, she'd say the construction of the Summit Hotel. When the hotel was built in 2000, it was the largest tourism project in Montana. It brought an additional couple hundred new rooms to the base of the mountain, which meant more skiers.
That's what Ueland sees as the driving force behind future expansions of the patrol – number of skiers on the mountain as opposed to additional terrain.
Others may point to the installation of the tram to the 11,166-foot Lone Peak summit – which was monumental at that time in that it doubled the resort's size – or perhaps the joining of Big Sky Resort and Moonlight Basin in 2013.
Now there's Big Sky 2025, which some point to as another major milestone. And if the past is any indication, the "bones" of Big Sky 2025 – this vision— will come to life.
Photo Credits: Big Sky Resort at night by Chris Kamman; Chet Huntley courtesy of Big Sky Resort; Ski photo by Jeff Engerbretson; Powder Seeker, the new Bowl Chair, courtesy of Big Sky Resort