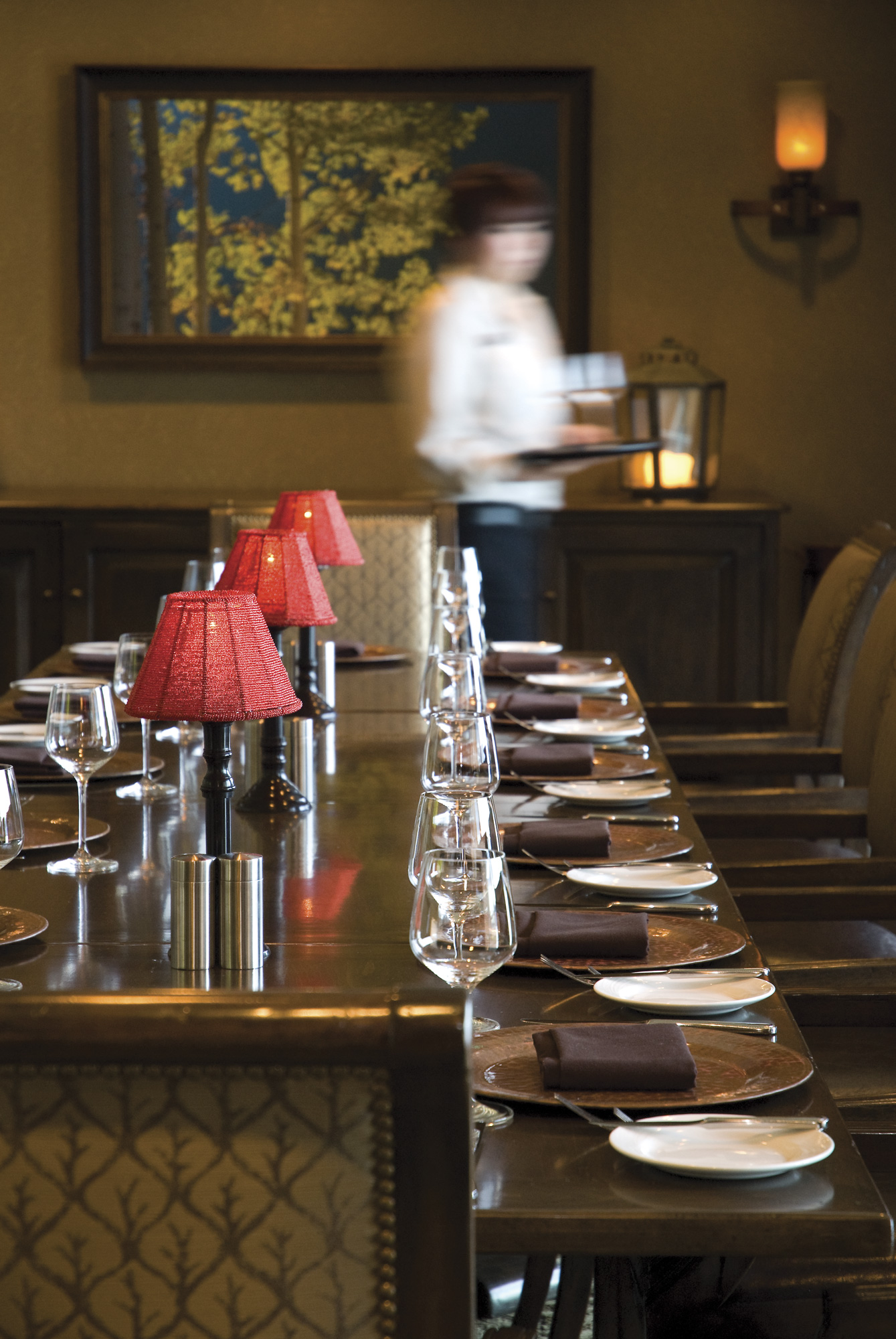 20 Aug

Dining Out: The Narrows at Shore Lodge

in
---
McCall Idaho, is a freshwater pearl buried deep in the Payette National Forest. It doesn't matter from which direction you approach this treasure, the scenery is diverse but spectacular. Perched at an elevation of 5,000 feet, McCall has a population of about 2,500 that undoubtedly doubles or triples in summer. One hundred miles north of Boise, along the Payette River Scenic Byway, McCall is an accessible weekend and summer home destination. The range of activities available in and around this town read like a bucket list for outdoor enthusiasts: whitewater rafting, fishing, hiking, biking, boating, kayaking, golf, camping, and even ice skating. Downtown McCall boasts a year-round ice rink that would make an NHLer drool. And that's just in summer. With all manner of ways to work up an appetite, the demand is high for fine fare. The Narrows at Shore Lodge delivers just that.
Situated on the southern shore of Payette Lake, Shore Lodge was completed in 1948. Some six decades later, after extensive remodeling, a name change, and a nearly 10-year stint as a private country club, Shore Lodge has once again opened its doors to the public. The Lodge is a handsome log and stone accented structure, the full height and breadth of which are only evident when viewed from the water.
My friend, Brit, and I approach the main entrance as a kindly well-dressed gentleman steps out and holds the door for us. Inside The Narrows, a continual bank of windows spans the dining room like a panoramic movie screen displaying views of Payette Lake, Brundage Mountain Ski Area and the surrounding peaks. When this backdrop fades into darkness, red beaded candle lamps illuminate another striking scene. Rich contemporary elements combine with traditional western architecture to create an atmosphere that's elegantly sophisticated with a measured dose of casual. Guests arrive in gowns or jeans and fit in either way. The service is much the same way. Our waiter, Jeff, is impeccable in his presentation, service and recommendations. Not too stiff and formal, nor too casual or forward.
Restaurant manager John Wood is conscientious of maintaining an authentic staff. He looks for people who are genuinely connected to the area through their interests (Jeff is an avid kayaker, golfer, and skier). Wood encourages his staff to sit down at the beginning of a shift and look out the windows. "Don't forget that we are someplace special," he tells them. "Don't forget to share that."
Wood notes that when guests come to dine they are in effect asking to be entertained — with food, service and setting. He strives to exceed these expectations on all fronts. "People often lose touch with the romance of food. We try to bring it back."
One way Wood does this is by sharing the entire food process with his staff. They smell the lobster stock that's been simmering for hours. They know where the venison comes from. They sample the food. It's real. Servers don't recite the specials from rote. They recall the aromas and flavors they sampled earlier.
Executive chef Eric Gruber trained in Scottsdale before interning at the Four Seasons in Santa Barbara and working at restaurants in Seattle and San Diego. His philosophy is a seasonal ingredient-driven approach. "First we find out what's available locally and regionally, then we create our menus around it. It's not novel but its how menus should be written," Gruber says.
He buys pork and beef from ranches in the Northwest, lamb from Lava Lake Ranch southeast of Sun Valley, rainbow trout from Hagerman, Idaho, and as much produce as possible from area growers. Nearby Riggins provides organic fruit and vegetables when in season. I remind myself that I've covered more miles to dine here (800 round trip) than many of the ingredients laid before me. The "Soup of the Moment" embodies this philosophy as an ever-changing seasonal creation. The Sausage Rigatoni "Bolognese" appetizer features Snake River Farms Kurizo, Italian and smoked gouda sausage with ricotta and romano cheeses, garlic confit and sun-dried tomato. Two of us can't finish it. Laying our forks down in lament, we vow to save room for the courses to come.
Wood and his team appear and recede from our table in soothing waves. The Baby Iceberg Wedge Salad arrives looking indeed like an iceberg, rising above a shallow pool of blue cheese dressing, with confit teardrop tomatoes and applewood smoked bacon. It's cool, crisp and satisfying. Chef Gruber and Narrows chef de cuisine Matt Renshaw are the collaborative masterminds behind these culinary delights. While a kitchen in most restaurants is referred to as the "back of the house," at Narrows it's the "heart of the house" with their crew serving up food that "feels" as good as it tastes.
Bartender Patrick Hughes makes a few extraordinary regional creations of his own. A summertime martini favorite utilizes fresh huckleberry puree with Idaho's own 44 North vodka, a dash of Cointreau and a squeeze of lime. As far as libations go, it's the wine list that interests me. Narrows offers a variety of "anywhere in the world favorites" along with a few cherished regional offerings. John Wood suggests the Cougar Crest viognier to compliment the scallops. "It's not too 'too'" he explains. It's from a little winery in Washington that a customer turned him onto. It's just right. The Pan Roasted New England Sea Scallops (served atop a bed of ruby beet risotto with wild arugula, romano cheese, and saffron beurre blanc are a feast for the eyes as well as the palate. Each ingredient imparts its own delicate or sharp flavor and mingles to create a singularly savory dish. I relish every bite. With appetizers ranging from $11 to $14 and entrees from $18 to $34, I'm already choreographing my return.
But there is still the matter of dessert. We chuckle at the description of the Shore Lodge Chocolate Mousse Cake, a flourless chocolate cake with "lighter than air chocolate mousse" and mint ganache. Our curiosity piqued, we order one and immediately concede the portrayal is accurate. What the menu doesn't tell us is that it's a study in contrasts: light and dense textures, sweet and bitter chocolates, rich and delicate flavors. I want this recipe.
"Making and sharing good food is a privilege," Wood tells us, "and it's a blast!" Brit and I can see and taste that it is. And as we depart Mr. Fred once again holds the door for us.
---
The Narrows Chocolate Mousse
Serves 8 to 10
4 yolks
¼ cup sugar
1 cup heavy cream
1 cup chocolate chips
1 ½ cups heavy cream (whipped)
Whip eggs and sugar until thick and lemon colored. Heat up first portion of cream. Gradually stir yolk mixture into heated cream. Cook for approximately 5 minutes until mixture thickens, stirring constantly. DO NOT BOIL. Stir chocolate chips into cream mixture until creamy and smooth. Cover and let set until cool. When cool, whip second portion of cream with an electric mixer, then fold into chocolate mixture. Either put into molds for single servings or let rest to use in a cake or trifle. Alternately, when using as a layer in cakes, make sure the mousse sets overnight before adding the next layer. Enjoy!