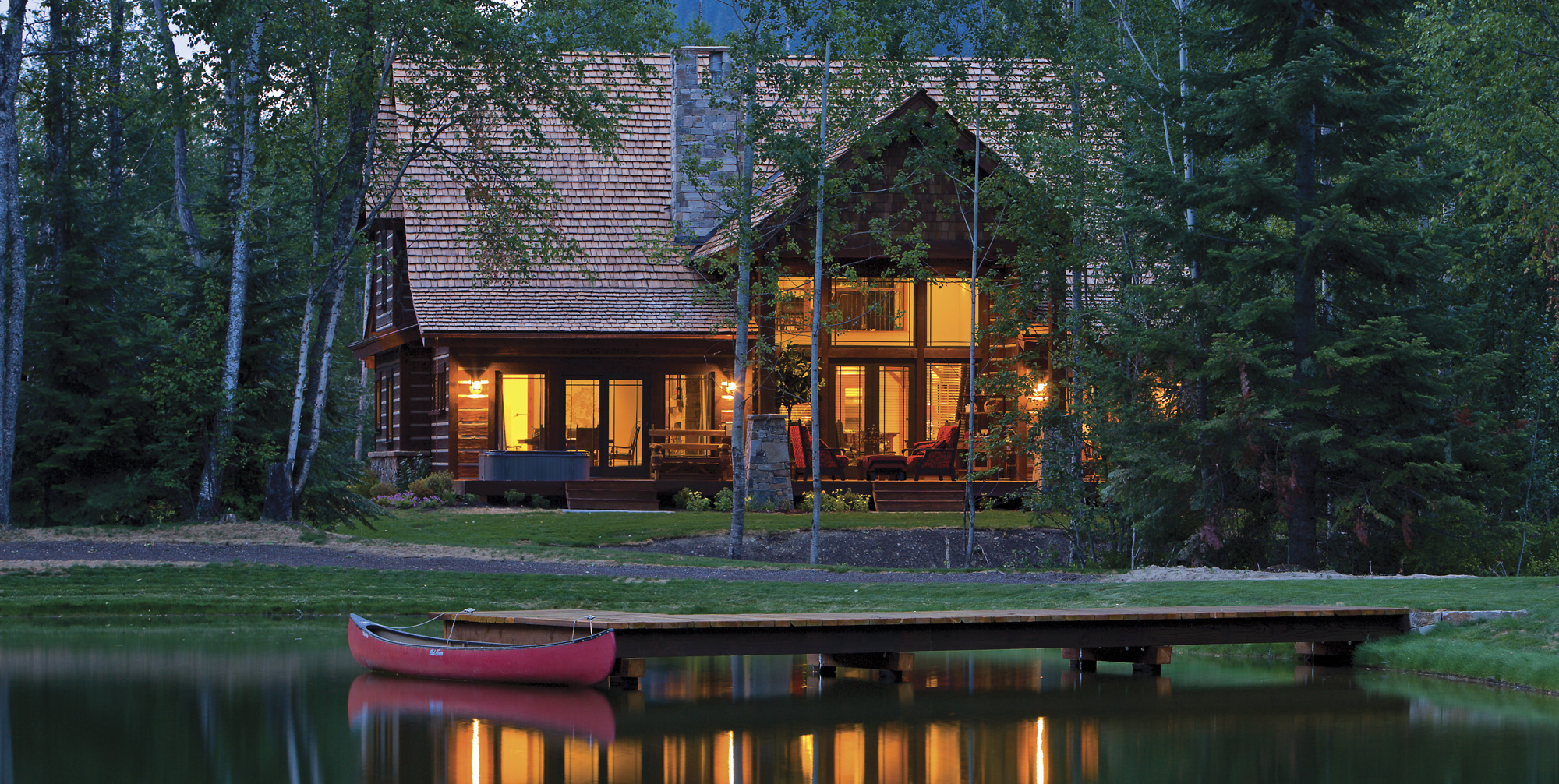 24 Jul

Western Design: The Idaho Club

in
---
Bigger than Tahoe, warmer than Flathead and one of the largest lakes in the country, Lake Pend O'Reille (pronounced Pond-uh-Ray) is one of Idaho's best features. Just ask the folks at The Idaho Club, where time spent on this alpine lake is a way of life.
"What sets us apart is Sandpoint," says Brad Arnold, director of sales and marketing at The Idaho Club. "It's a whole different culture — it's a small town place that is down to earth, with people who are real, who share a common interest in just enjoying life here, on the water or the mountain, on trails or the golf course."
Located near Sandpoint, The Idaho Club is reinventing the idea of a luxury club, by staying connected to community and opening its gates to everyone. Set    on over 900 acres and featuring four miles of coveted lakefront beach, an 18-hole Jack Nicklaus signature golf course, the club offers what seems like endless recreational opportunities to hike, bike, boat, ride and play. With 440 residential lots, ranging from smaller lodge homes to custom homesites, members buy in with a lake club membership after purchase of property and have other options for additional golf memberships. Homesites start at $325,000 for forest lots and go up to $1,275,000 for panoramic lake and mountain views.
Touting a lifestyle rather than exclusivity, the club offers public tee times on its landmark golf course and books the luxurious lodges for nightly vacation rentals. "A lot of luxury clubs end up being lonely and underused," explains Arnold. "We wanted to make The Idaho Club very active, family-friendly and welcoming. We feel that we have a good hybrid model that keeps the private club amenities and quality, while keeping the dues down for club members. It's a private, gated, master-planned community at its core, but it's also a resort on top of that."
Citing the stigma that exclusive, luxury clubs often generate by being separate from local communities, Arnold says The Idaho Club developers want to cultivate an inclusive philosophy that encourages connection to the place and people that make this location so attractive. So far 146 members agree and Arnold anticipates continued growth even in the recession.
Tiny Sandpoint, with a population of around 8,500 souls, has recently come on the radar as a four-season destination, thanks to Lake Pend O'Reille and nearby Schweitzer Mountain Resort, where the skiing is heralded as some of the best in the Northwest. In summer and fall, the town showcases lakeside living, with a lively arts and music community, impressive restaurant scene and walking paths along the water. During winter and spring, it's a snowy wonderland centered upon alpine and nordic activities. All year long, it's about recreation, healthy living and a simplified approach to the day to day.
Created in 2006 by Charles W. Reeves, Chip Bowlby and Thomas J. Merschel under the moniker of Pend Oreille Bonner Development, the project provided the opportunity to craft a club that is both a retirement destination and a multi-generational retreat. Most people buy a lodge or property at The Idaho Club as a vacation home to take advantage of the mild Northwest summers. Nestled in the northern portion of the
Idaho panhandle, the club is only 75 miles from the Spokane, Wash., airport and accessible to the Selkirk and Cabinet Mountains. The club worked with Hart Howerton, a land planning and architectural fir, to cultivate the existing lodge homes on the property. The lodges pe
rpetuate a sophisticated, mountain style with natural elements and colors, while maintaining sleek, modern priorities without clutter and with comfort in mind.
Setting a precedent for building within the club, whether it's on the water or perched in the woods, each house retains a respect for nature and a way of life that puts the landscape as a central focus. The joke around Lake Pend O'Reille is that it doesn't matter what your house looks like, all that counts is whether you have enough room to store all your toys — skis, boats, bikes, clubs — that's why folks choose Idaho.
"When residents come to The Idaho Club, they are buying into a lifestyle," Arnold reiterates. "This is a community within a community."
The Idaho Club's approach to luxury living is to enhance the connections to place and people. The Lodge Homes are situated on the water and in a setting that encourages owners to get to know their neighbors.