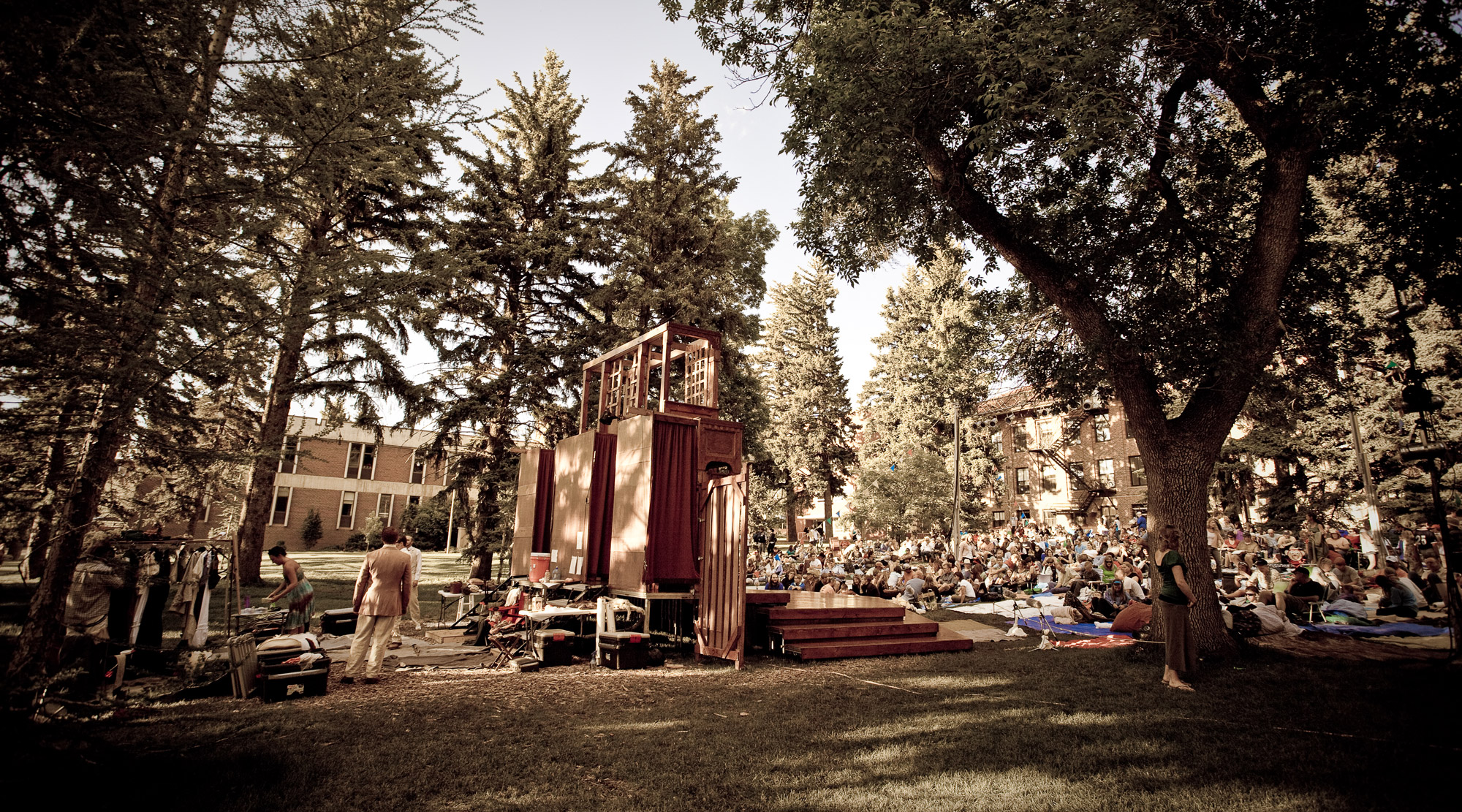 20 Aug

Photo Essay: The Bard Treks the Big Sky

in

THERE ARE FAERIES IN MONTANA. And Roman centurions as well. Men whose heads turn into that of a donkey, sleeping men and women bewitched by the potion of a secret flower. Magic comes to life in A Midsummer Night's Dream during Montana Shakespeare in the Parks 2010 summer tour.

Seven men and three women from across the country gather at Montana State University in Bozeman every spring to begin rehearsals for two Shakespearean plays — typically one comedy and one tragedy. The group trains for several months and then hits the road, traveling the length and breadth of Montana and crossing into Wyoming, Idaho and North Dakota as well. Men, women and children who otherwise may never have a chance to see live classic theatre are treated to the Bard's famous words, acted in superb simplicity by the professional troupe.

On the road, the 10 actors are wholly responsible for setting up the stage, managing sound and technical equipment, tearing down the stage and repacking, and driving to the next destination. Add those tasks onto the demanding mission of playing several widely varied roles in two different plays, often while battling Montana's frequently inclement weather. Needless to say, the actors of Shakespeare in the Parks are intelligent, talented and extraordinarily hard-working.

The odds are high that Montana Shakespeare in the Parks is coming to a town near you this summer. While the word Montana brings to mind rolling landscapes, towering mountains, and roving cowboys, you may be surprised to find that the state boasts a shockingly good classical acting troupe. Make a point to take a few hours out of your evening and enjoy some classic Shakespeare.