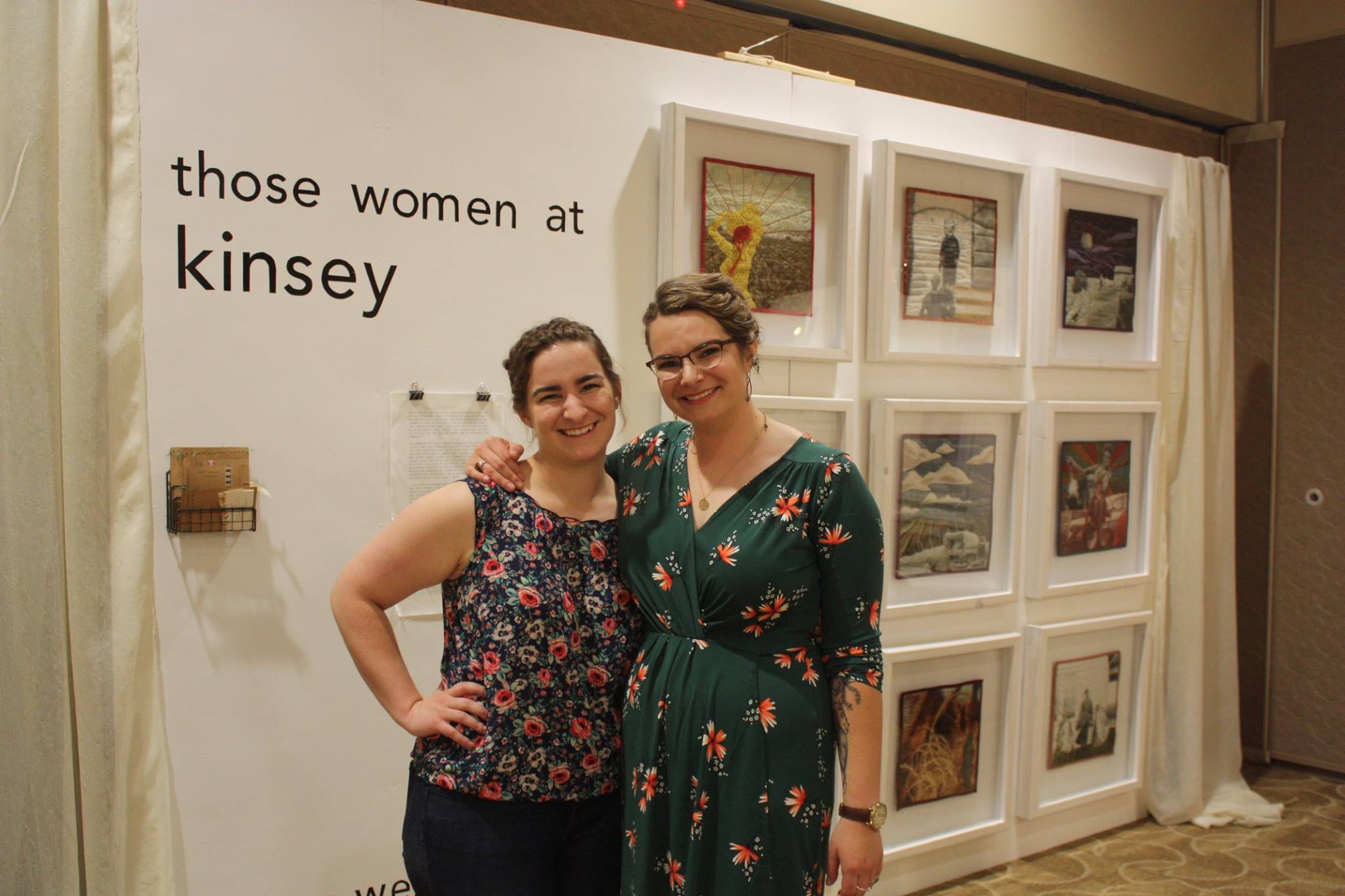 22 Aug

That Woman At Kinsey

in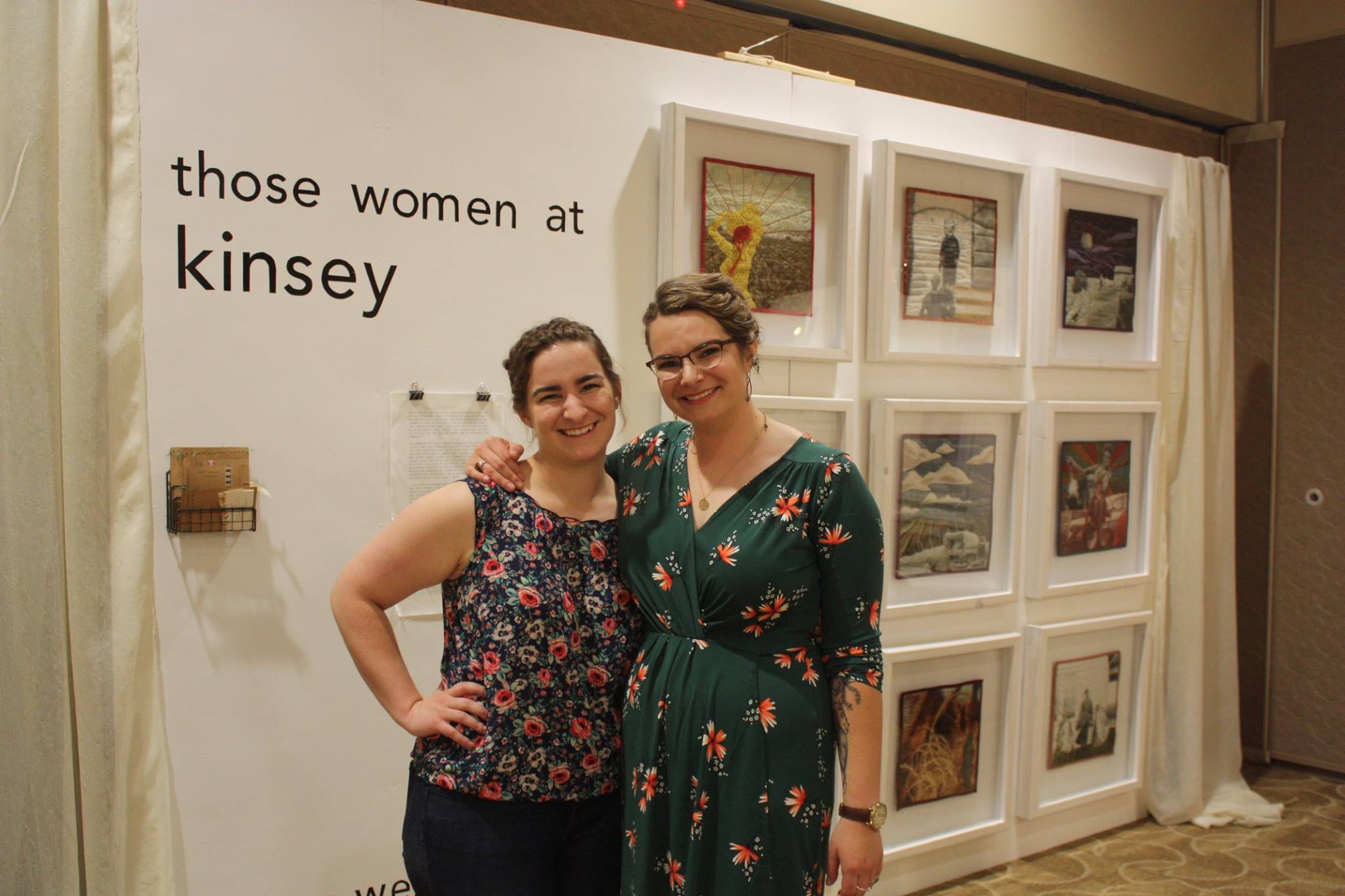 Montana Photographer Kelsey Weyerbacher and her sister, Rachelle, at the MSU Senior Photography Exhibition.
---
For photographer Kelsey Weyerbacher, Montana is her home and her art palette. A recent graduate from Montana State University's photography and writing programs, Weyerbacher often details her experience as a fourth generation farmer from Kinsey, Montana in her work.
Her most recent project for the MSU Senior Photography Exhibition, titled "Those Women At Kinsey," looks at the differences between her experience as a female farmer and the troped, often sexualized Western woman. "I wanted this project to open up the conversation with a feminist cultural rhetoric," Weyerbacher said. "I want to push against the iconic images of women in my art." With nine images in the series and more to come, the quilted pieces contain historical black-and-white photographs and iconic symbols stitched in vibrant patterns, signifying some of the discord between reality and myth.
The town of Kinsey was initially established as a result of the New Deal and the Farm Service Agency to create agricultural jobs during the Great Depression. Nearly 100 years later, Weyerbacher's family is one of four original families remaining in the valley near Miles City. There, Weyerbacher was raised into the hardworking mindset of a post-Depression American. "We worked regardless of gender," she said, "I want to break way for new women working as partners." In a place where everybody contributes to the success of the farm, Weyerbacher finds it crucial to begin the dialogue that allows women to be seen as collaborators in the family business.
Those Women At Kinsey will appear at the Black Iron Grill in Miles City as well as other locations in Montana over the coming months. As her current project is shown, Weyerbacher continues to work on another quilting/photography project on the history of Yellowstone National Park, and another called "Shop Girls" documenting the women of the Sturgis Motorcycle Rally. With the help of the MSU Scholarship & Creativity Grant, Weyerbacher will also be working with MSU photography professor Alexis Pike to research Montana photographer Evelyn Cameron.
With her intense focus on Montana's history and feminism, Weyerbacher will certainly be a person to watch in the local photography scene.
---
You can follow Kelsey Weyerbacher online at www.kelseyweyerbacher.com