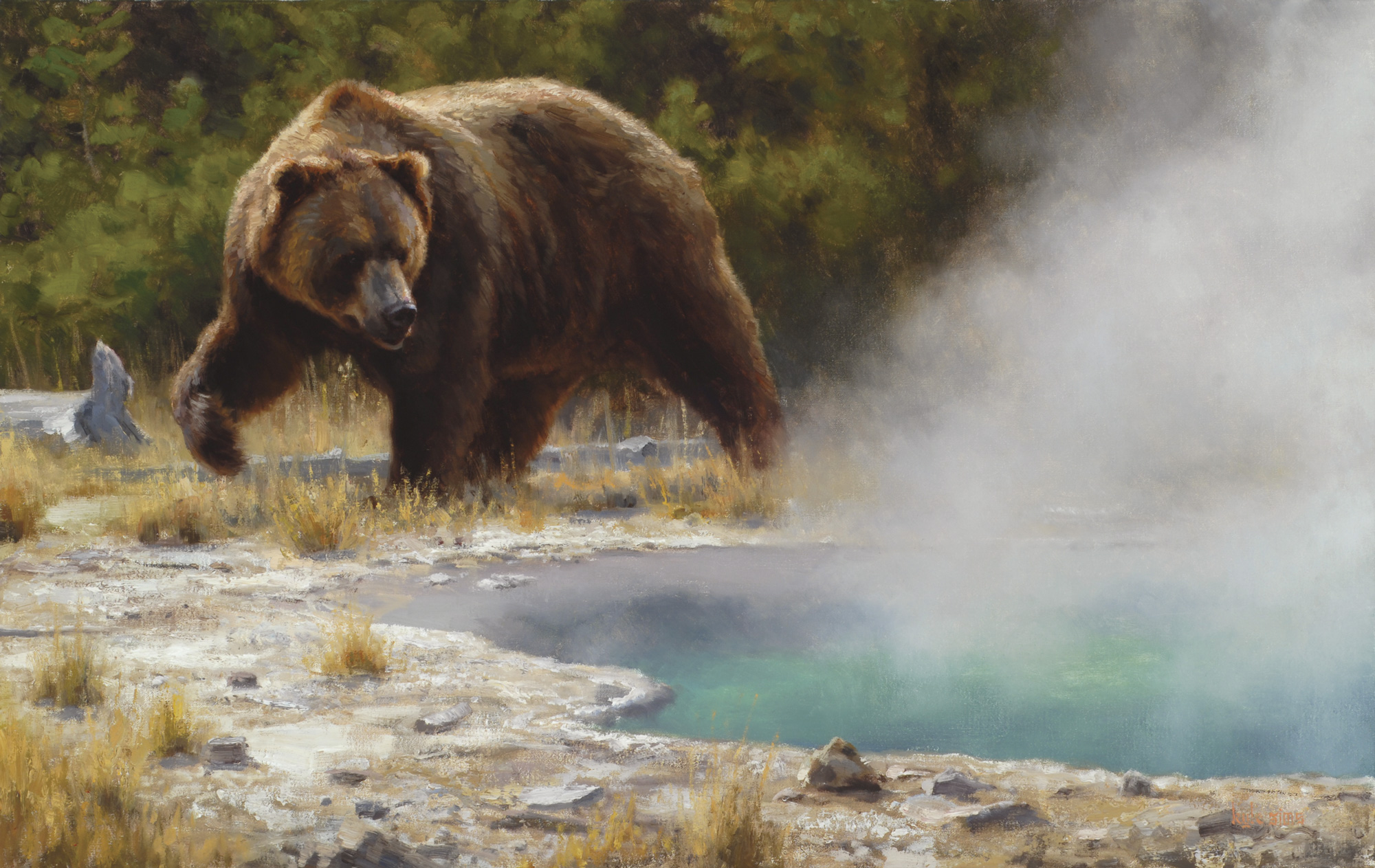 24 Jul

Letter from the Editor: Talking Art

in
---
Art is a conversation.
Think about it. An artist is an interpreter who understands the language of his/her subject, a dialect not commonly known to the rest of us. We rely on the eye of an artist to tell us what the subject has to say, be it landscape, wildlife, human form, movement and even history. The artist's work speaks to us and we respond. The medium doesn't matter. Whether it is sculpture, painting, photography, architecture, what's important is the exchange between the artist and viewer. Even the word medium — by one definition: a means of mass communication — implies conversation.
It's a simple exchange that through centuries has had a powerful effect on humankind. Just to regionalize the point, look to Yellowstone National Park, which, without the interpretation of Thomas Moran's epic paintings of the natural wonders in Yellowstone, would arguably never have been preserved.
In this annual Arts issue, we bring you stories that range from conservation initiatives to Montana's first sculpture park. Our writer's give you a tour of the artists' process in Open Space: Park County Studio Tours and of Scott Christensen's studio, while our photo essay, Under the Big Top, artfully captures the nostalgia of the circus. Painter Dwayne Harty displays his heart in wildlife paintings composed on his expeditions from Yellowstone to Yukon and in Rethinking Indian Art the Missoula Art Museum's collection of Contemporary American Indian works sparks recognition of how Native culture continues to evolve in the 21st century.
Each year BSJ devotes an entire issue to the arts in the Northern Rockies, because artists offer us a new perspective to daily life. We hope you'll stop to listen and look at how they interpret the world around us and continue the conversation.
Enjoy!
Seabring Davis