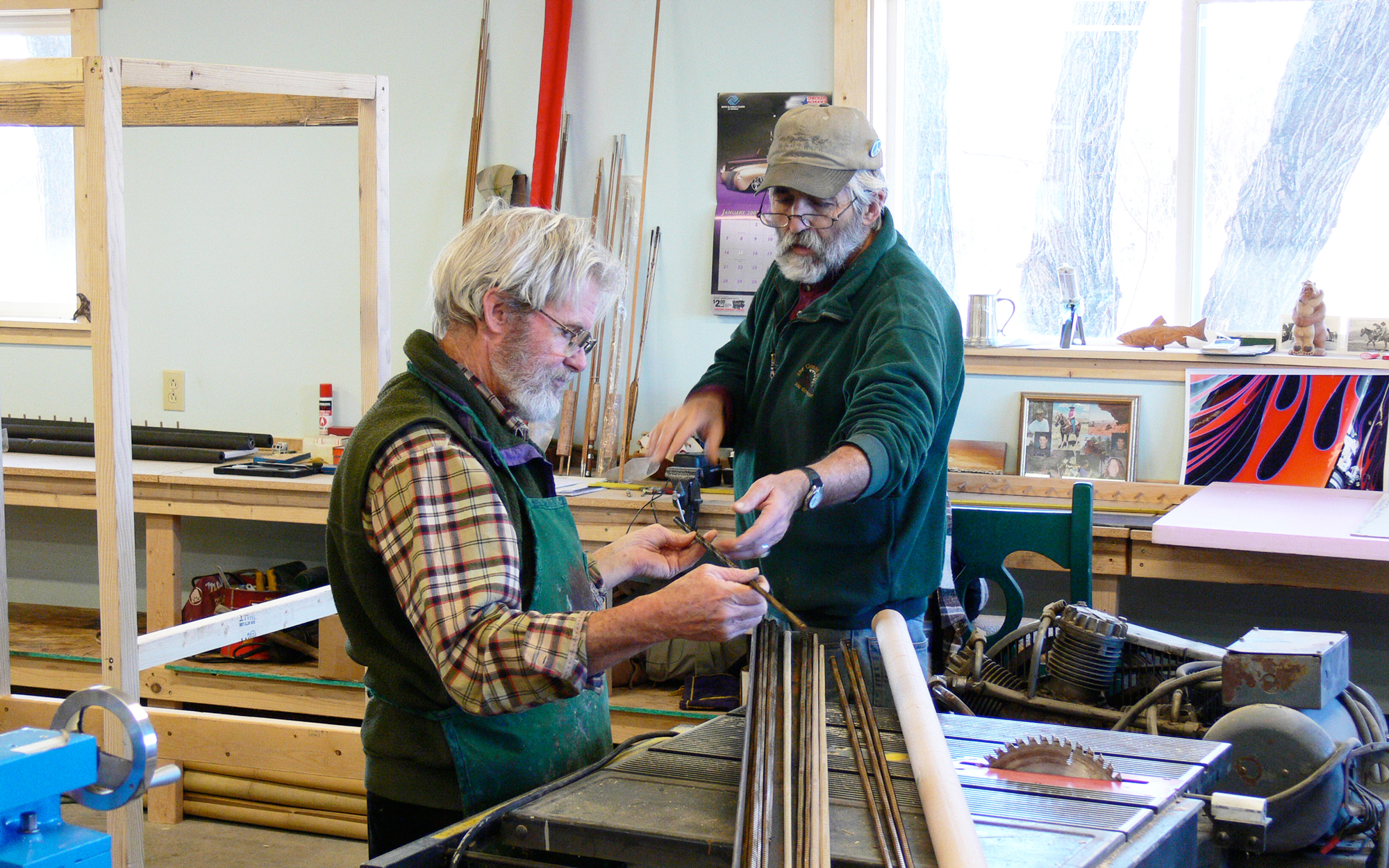 14 Jul

Summer 2012 Round Up

in
---
Take A Lone Peak Expedition
For the first time, Big Sky Ski Resort will open its iconic Lone Peak Tram during the summer months offering guided expeditions of Lone Peak's summit. It's a great opportunity to plan a summer recon mission on the mountain.
During the Lone Peak Expedition, guests will have a chance to take in jagged skyline views from a vantage point of more than 11,000 feet. They can also plan their descent down the mountain, choosing to bike, hike or hitch a ride back by tram.
Sign up for one of four daily trips, starting at Big Sky's Basecamp building in the Mountain Village. Guests will then ride the Swift Current chairlift to meet their guide who will take them by safari vehicle to the base of the tram.
"The Lone Peak Expedition isn't the DIY, hop-on-a-gondola experience other mountains have," said Christine Baker, Big Sky Resort Basecamp program manager. "Our terrain is more rugged and dramatic than other resort mountain landscapes, and Big Sky leads you through the whole experience, giving guests information and guidance along the way. It's more of an expedition, a Rocky Mountain safari than anything else — especially when you catch a glimpse of a bear, an elk or a family of mountain goats along the way!"
The tram, which has shuttled winter guests for skiing and 360-degree views since 1996, will then take guests to the top of 11,166-foot Lone Peak for views spanning three states and multiple mountain ranges, including the distant Tetons. At the top, guests can take short, guided hikes around the summit.
Just 18 miles from Yellowstone and with numerous lodging options and summer activities ranging from ziplining to downhill mountain biking, Big Sky's Lone Peak Expedition is another facet to the resort's lively summer operations.
"Lone Peak and the Tram are defining features of Big Sky, and expeditions to the top take our summer activities to the next level," said Big Sky Resort sales and marketing Director, Meg O'Leary. "The Lone Peak Tram put us on the map as a major big-mountain ski area in 1996, and now it is putting us on the map as the true base camp to Yellowstone National Park."
The Lone Peak Expedition runs over two hours and costs $75 per person. Guests can sign up starting in July by calling the Big Sky Basecamp at 406.995.5769.
— Christine Rogel
---
Trains of Livingston
The historical Livingston Depot Center opens May 26th with an exhibit featuring the vibrant paintings of Livingston artist Edd Enders. The exhibit entitled "Edd Enders: Trains of Livingston," demonstrates how the railroad, initially established in the 1880s, continues to shape the community. "Growing up here everybody worked for the railroad, my dad, other relatives, a lot of my friends' families too," said Enders. "In Livingston, trains are a part of the landscape, they make an interesting composition in a linear way."
The Depot, built in 1902 for railroad passengers traveling to Yellowstone, now operates as a museum that links historic events with contemporary life. The opening reception for Ender's exhibit is June 21 at 7 p.m.. Museum hours are weekdays and Saturdays from 9 a.m. to 5 p.m., and Sunday from 1 to 5 p.m. Admission is free. For more information, contact the museum at 406.222.2300.
— C.R.
---
Toast of the Town
The 11th annual Museum of the Rockies' Wine Classic will toast Bastille Day with a host of classic French wines and culinary delights to complement the museum's summer exhibit, "Treasures of Napoleon."
Revelers will be greeted with a glass of champagne and will enjoy hors d'oeuvres from 15 premier Montana caterers. Special guests from Louis Roederer–Champagne, the makers of Cristal, will be the featured winery. There will be over 20 different French wines available for tasting while guests visit the silent or live auction. Auction items include a luxury bike tour in France, a resort stay in Costa Rica, and a private golf tournament at Black Bull Golf Resort among others. A piece by Montana artist Theodore Waddell, whose work is displayed at the Denver Art Museum, will also be up for bid.
This year's Wine Classic promises to be the most elegant event of the season; it runs from 6 to 10:30 p.m. on July 14 at the Museum of the Rockies. Tickets are $150 per person. All proceeds support the museum, which features the world's largest collection of dinosaur fossils. For more information, contact Suzi Berget White, events manager, at 406.994.1998.
— C.R.
---
Green on Top
Nate Lengacher grows roofs in Montana's Bitterroot Valley. Specifically he grows acres of various plants (sedums, succulents) that will become living roof material. Lengacher is one of a handful of U.S. farmers to grow roofing material for Xero Flor, which has installed dozens of such roofs all over the United States. Locally, Lengacher's bit of green shingling sits atop a Missoula condominium complex. Green roofing provides natural insulation, saves A/C and heating dollars, and retains 60 to 100 percent of storm-water runoff. For the lowdown on the green on top, visit www.xeroflora.com.
— M.M.
---
DVD Alert: Confluence Films' Connect
Confluence Films' latest fly-fishing flick, Connect, is the perfect film for the globehopping armchair angler. The cinematography is as crisp and clear as the little mountain stream in Japan that Connect visits. The soundtrack is appropriate and never overused, and the narration lends just enough mystery and explanation to stitch the six segments together seamlessly.
In the span of 90-ish minutes, we visit Tanzania, Africa; Yellowstone National Park; Casco Bay in Maine; a mountain stream in Japan; the Yukon Drainage in Alaska; and Cuba's flats. They're all stunningly shot and each presents exotic species some of us will never get to catch (but isn't that what these films are for?). Each segment was a tasty hors d'oeuvre, and some trended into appetizer country, and greedily, I found myself hungry for more. The scenery and fishing in Tanzania for Tiger fish — unreal. I would risk the apparent wrath of hippos to get at one of those toothy terrors. The filmmakers and their interviewees also make a good case for getting off the oft-traveled paths in Yellowstone's backcountry and exploring streams that rarely get fished. My favorite segment was the pursuit of tarpon in Cuba's practically unfished waters. Holy smokes — watch this and you'll book a trip to Cuba the very next day. And the pike fishing in Alaska's Yukon drainage? Those tanklike fish just don't stop.
Connect, as with its predecessors, Drift and Rise, is thankfully more focused on the passion and poetry of fishing than on overdone techniques and technicalities. It's the third in what I hope is an ongoing series of fine fly-fishing flicks by Confluence Films. Order up a copy today — but only if you're ready to do some serious globe-hopping: www.confluencefilms.tv/tour.php.
— M.M.
---
TU & F3T … OK!
Trout Unlimited is sponsoring the 2012 Fly Fishing Film Tour (F3T), the largest such event in the world. It offers fish-crazy film buffs ample opportunity throughout North America dozens of stops, coast to coast, to see up-close what they're missing by not globe-hopping, fly rod in tow.
TU's sponsorship of F3T makes good sense, as it's an ideal way for the 140,000-member organization — the focus of which is on conserving, protecting, and restoring North America's trout and salmon fisheries — to dovetail perfectly with the sort of dedicated fly fishers who flock to the F3T screenings. The high quality of the films presented, coupled with the concertlike atmosphere of the events that hit more than 80 venues in 2011, makes for a high-energy, entertaining and educational night out during which anglers can fantasize about wetting a line in places they might otherwise never get to see. Trout Unlimited: www.tu.org; and F3T: www.flyfishingfilmtour.com.