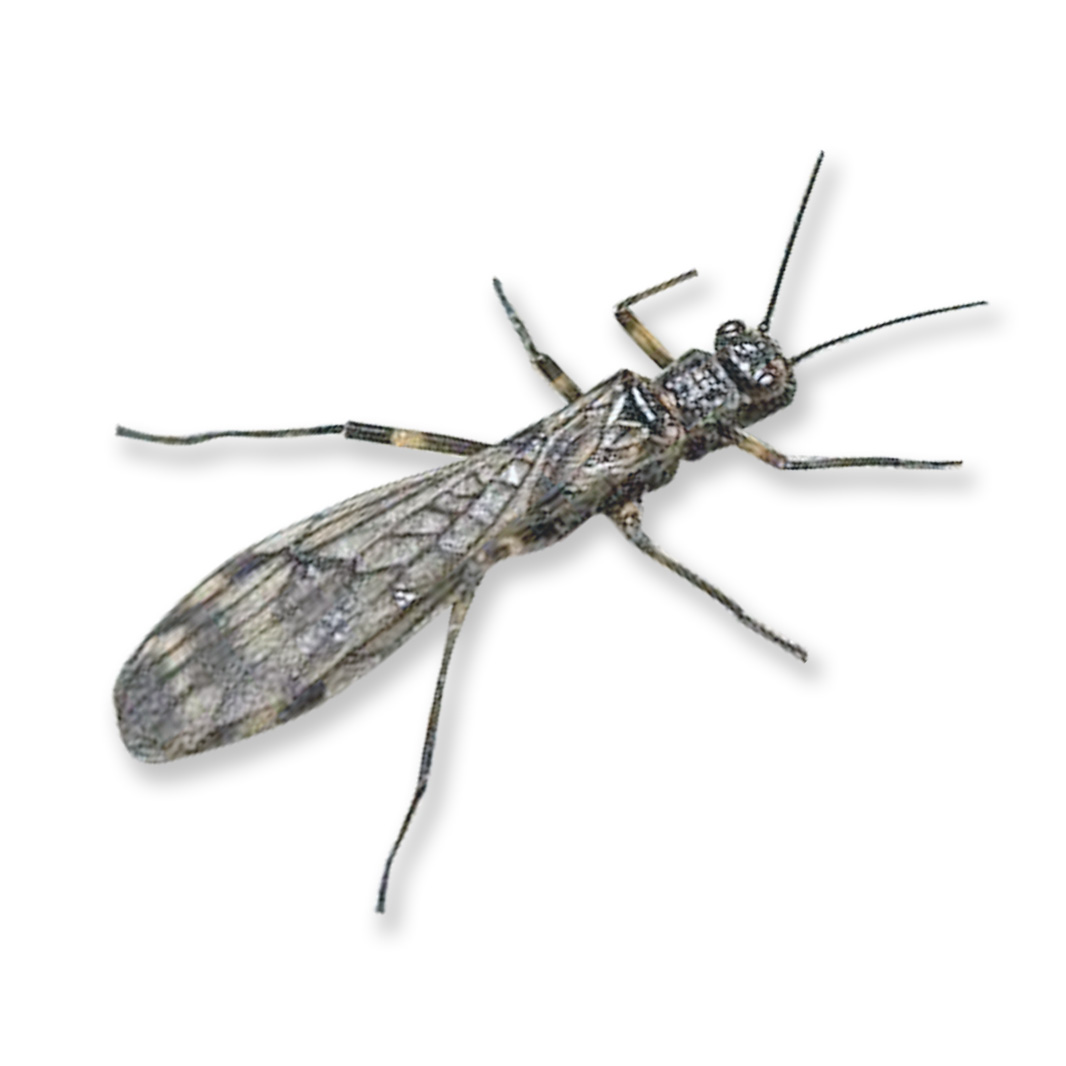 24 Jul

Fly Fishing 2010 Round Up

in
---
Glacier Stonefly
Zapada Glacier, also known as the western Glacier forestfly, is a stonefly that lives in cold-water streams fed by the ice fields in Glacier National Park. It's one of seven species of insects that only exist in Glacier, nowhere else on earth, and may not even live in Glacier National Park for much longer. According to research conducted by the US Geological Survey, the park's 26 remaining glaciers could well degrade to nothing more than snow fields within 20 years.
Given these factors, Zapada glacier is under consideration as a candidate for the United States Fish and Wildlife Service Threatened and Endangered Species list. But when the glaciers have completely melted, both the glaciers and the insects will be gone forever.
---
DVD Review: Rise
Economy got you down, but you still want to trot the globe, fly rod in hand? I thought so. Good news … now you can. How's that, you say? With a copy of Confluence Films' latest feature-length work, Rise.
As with Confluence's previous outing, Drift, this film is divided, like chapters in a book, into six segments. Rise is not so much a story as a series of snapshots of seemingly disconnected segments about people who fly fish where they really want to be. And that's the common thread.
The power of Rise emerges when you see and hear people wax rhapsodic about spending as much of their fishing lives as they can in one region, one stretch of water—the southeast Louisiana coast; the Henry's Fork in Idaho; the Florida Keys; Los Roques in Venezuela; Argentine Patagonia; and the Katmai region of Alaska—you believe they are, as one man says, born to live there and born to fish there. And the results are powerful to watch, if not a little envy-making.
Take the tale of two best friends from Montana who did the unlikely—moved to Argentina together and opened a lodge. By all accounts, they've experienced an impressive level of success and happiness. Is fly-fishing responsible for all that? Well, yes, in a fairly direct way. Or how about Millie Paini? She tramps the flats and fishes for bonefish in Venezuela, in all weather, and she can't help smiling the entire time.
Or the handful of guides who swear they just can't imagine doing anything else but put people over plentiful fighting redfish in the Louisiana coast fishery that's rebounded better than ever following Hurricane Katrina.
My favorite segment has to be the opener—in the Florida Keys with the Palolo worm hatch on, a biannual event that just sort of happens. But it's these worms that drive tarpon nutso. And in Rise, we're treated to amazing footage of tarpon jumping, thrashing, drunk on worms, and generally having a good ol' time. Yes, I do believe I could watch those tarpon jump in slo-mo all day long….
And speaking of the film, as to be expected, it's superbly presented in crystal-crisp 16-mm high-definition film by Chris Patterson, head cinematographer for Warren Miller Entertainment, and his Confluence Films partner, executive producer and writer Jim Klug, of Yellow Dog Flyfishing Adventures. The soundtrack is ideally suited to its material, fun but mature, and keeps the viewer focused but not distracted. The editing maintains a measured pace that, for a segmented documentary, works rather well, with nary a jarring transition in it.
About the only problem with watching Rise is that, if you're like me, you'll get all worked up and wonder why you've not yet found your own fly-fishing Shangri-la.
Visit confluencefilms.tv to order your copy of Rise. And while you're there, grab a copy of Drift, too. But remember … you've been warned.
---
TOM MORGAN: A  MONTANA ORIGINAL
As if it isn't enough to be a legend in the realm of fly-fishing, rodsmith Tom Morgan, is also a benevolent angler. Benevolent, because he is not afraid to share his secrets. You'll find the Favorite Flies and Favorite Waters in a limited edition collectors fly box and book.
Artfully packaged with remembrances of such things as using PMDs on Thompson Spring Creek, Elk Hair Caddis on the Upper Madison or The Sparse Comet on Idaho's Clear Water River, a dozen of Morgan's treasured flies are displayed and labeled in this artful package that any angler would cherish. Tied by masters Rene Harrop, Craig Mathews and Matthew Doak, there are three categories of flies featured in this handmade, walnut box and in Morgan's tales: the steelhead, the wet flies and the dry flies. Designed by Jerri Carlson, the book is illustrated with photos of each treasured fishery, along with each fly's history is detailed in the book as well; add to that the archival-quality Italian-made cotton paper that gives it a luscious texture and you may be tempted to keep this box of secrets on a shelf for show. It's a work of art as much as anything else.
To learn more about Tom Morgan Rodsmiths or Slow Poke Press, go to: www.troutrods.com
---
Like Wiki, Only Fisher…
Hatchopedia.com tells us it's " … all about using the collective capability and experience of anglers, guides, outfitters and fly shops to create a robust catalog of up-to-date fishing information, allowing anglers to be better informed." In other words, it's a simple way for fisherfolk to interact with their angling brethren to find out the who, what, when, where and why of a specific pond, stream, lake or river in Montana.
We logged on and used the handy-dandy drop-down menu to select "Blackfoot River." Here's one of the 19 available reports for the Blackfoot: "It's like when you drive by an accident. You don't want to look but you can't look away. The river was HUGE and brown. You'll have decent floating in the next few weeks but it'll be well into June before it even thinks about giving up a fish." Yep, sounds about right.
As fantastic as the fishing is here in Big Sky Country, this idea seems useful for all 50 states. What's your opinion? Log on and plan your next cast-off: www.hatchopedia.com.
---
Northern Rockies Wisdom
"My father always felt shy when compelled to praise one of his family, and his family always felt shy when he praised them. My father said, 'You are a fine fisherman.'"
My brother said, 'I'm pretty good with a rod, but I need three more years before I can think like a fish.'
Remembering that he had caught his limit by switching to George's No. 2 Yellow Hackle with a feather wing, I said, without knowing how much I said, 'You already know how to think like a dead stone fly.'"
— from A River Runs Through It by Montana author Norman Maclean, 1976
---
CD REVIEW: Fishing Music II
The chaps behind the two Fishing Music CDs, Ben Winship and David Thompson, really know how to keep a fella's toe tapping. Their newest batch of fishy tunes, appropriately titled Fishing Music II: A New Collection of Acoustic, Folk, Blues & Swing, set the hook with the jaunty first song, "Little Miss Cutthroat," had me swooning with the second song, "Mayfly," a tender ballad to the fragile but amazing life of that special bug, and didn't let up for the entire 16-song, hour-long disc.
The CD has remained in my desk-side player for weeks now, in fact it's spinning as I type this. I may be a bit biased, since I own CDs by several of these fine musicians featured here (Tim and Mollie O'Brien, Mike Dowling, Rob Ickes, and others), but this is a top-shelf representation of what acoustic music should sound like. It's never too frantic, but does get rolling along at a good clip (try track 10, the instrumental, banjo-driven "Lost River," for a healthy bit of foot movement).
I rate this disc's charms as of the subtler but more long-lasting quality — not easy to attain. It's infectious and succeeds in doing what so many collections seem to fail at: It works its way in slowly and steadily. It's modern without sounding slick, and the variety of instruments keeps each of the songs from becoming same-samey. One song will feature mandolin, slide, vocals, and the next will remove the mandolin but add clarinet and bass and masterful harmonies.
Though the music is the real reason to buy this CD, the package is a tri-fold deal with handsome inset color pics of folks fishing, close-ups of hot fish, and the disc itself also offers a PDF of additional production information and the video for "Little Miss Cutthroat." And as an added bonus: Portions of the CD's proceeds go toward river protection organizations. For your own copy, visit: fishingmusic.com or anywhere fine CDs about fish, fishing, and rivers are sold.
---
Almanac
Wyoming
After seeing a bamboo rod fare well when knocked into a Wyoming campfire, Thomas Edison hit the lab and came up with a light bulb that sported a bamboo filament, which did the trick admirably, millions of times, until tungsten took its place.
It is illegal to fish with a firearm.  Unless maybe it's made of bamboo … ?
Idaho
In case you're tempted, sidewalk camping is illegal in Idaho.
Montana
In Helena, if a woman insists on dancing atop a saloon table, her clothing must weigh more than 3 pounds, 2 ounces.