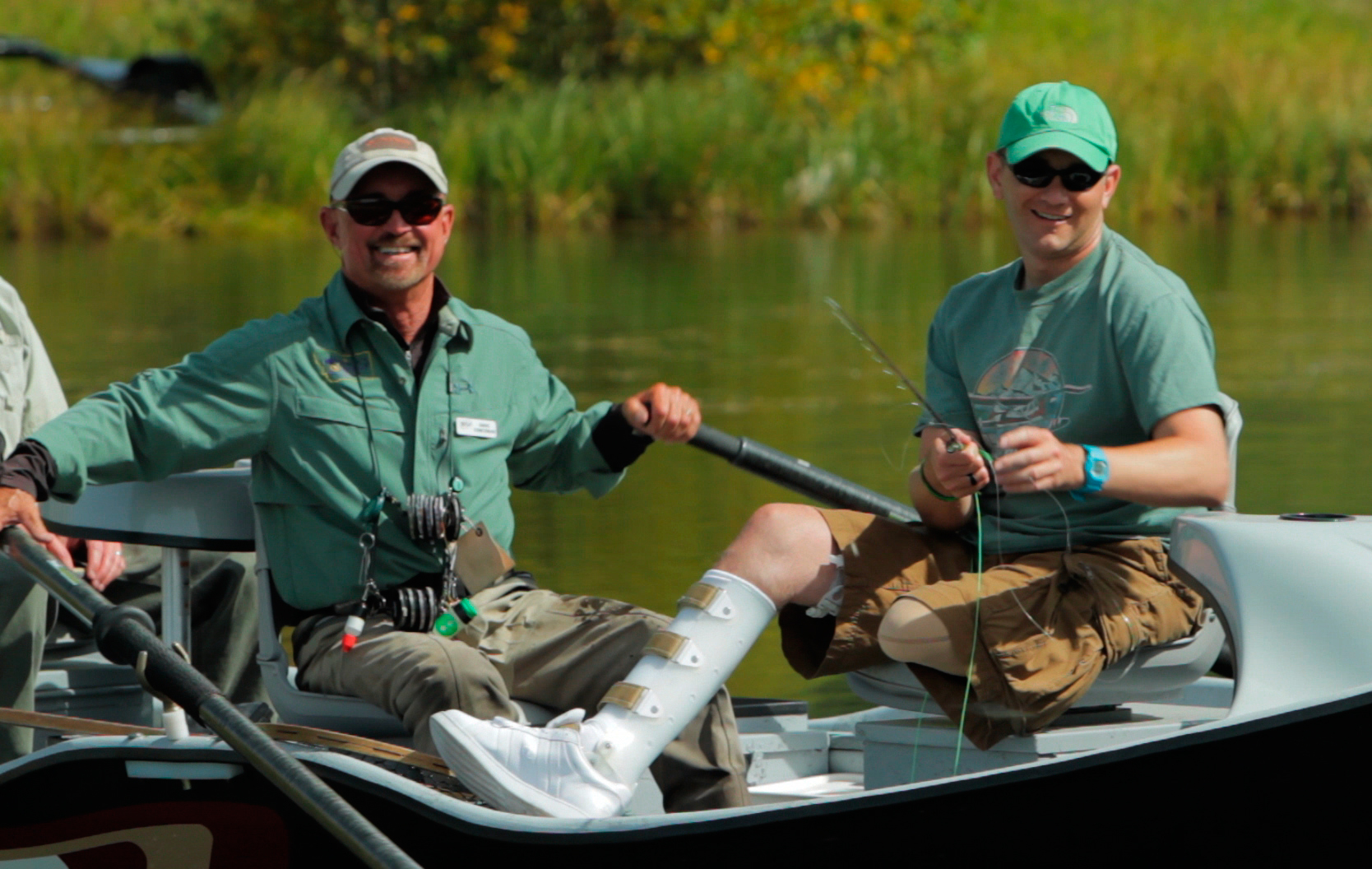 23 Jul

Fall 2013 Round Up

in
---
Free Guidebook on the Yellowstone River
Trout headwaters INC. is offering a free 2013 guidebook on the Yellowstone River. The "Yellowstone River Guide to Conservation, Recreation, Education and other Resources" provides historical, ecological and demographic information on the iconic river.
For instance, did you know that the Yellowstone is dam-free for its entire 692 miles, making it the longest free-flowing river in the Lower 48? The 36-page book includes information on wildlife species and resource links, along with do-it-yourself ideas and industry efforts on conservation. Digital copies may be downloaded for free at www.troutheads.org. For hard copies of the guide, contact Trout Headwaters at 800.218.8107.
Trout Headwaters, located in Paradise Valley, Montana, is dedicated to sustainable approaches to stream, river and wetland renewal and repair. Visit their website, www.troutheadwaters.com, for more information about their efforts.
---
National Public Lands Day Celebrates 20 Years
September 28 marks the 20th anniversary of National Public Lands Day — the nation's largest, single-day volunteer effort for public lands.
One third of America is public land, and each year citizens set aside the last Saturday in September to "lend a hand to the lands" that we use to hike, bike, climb, swim, explore or simply relax. In 2012, about 175,000 volunteers worked at 2,206 sites nationwide. In just one day, these volunteers collected around 23,000 pounds of invasive plants, built and maintained around 1,500 miles of trails, planted around 100,000 trees and other plants, removed around 500 tons of trash and contributed an estimated $18 million through volunteer services to improve public lands across the country.    This year, a similar number of volunteers are expected. In the Northern Rockies region, there are nearly 40 planned volunteer efforts at various sites throughout Montana, Wyoming and Idaho. New activities are added daily and include river clean up, bird house installation, tree planting, signposting, trail maintenance and more.
Montana, specifically, boasts over 30 million acres of state and federal lands, nearly one third of the state, according to Montana Fish, Wildlife and Parks. To volunteer or register for projects near you, visit www.publiclandsday.org.
---
Legacy Run on Whitefish Trail
The annual Whitefish Legacy Run and Raffle is planned for October 13. Race over 26 miles of trails located in a forested environment that is otherwise popular for mountain biking, hiking and equestrian use. The Legacy Run will start at Stillwater Mountain Lodge and will include 20K, 10K, 4-mile and 1.5-mile family fun run options.
At the finish line, there will be a community party, raffle and lunch. Funds raised will benefit Whitefish Legacy Partners, a nonprofit with the vision to ensure conservation, recreation and education on the lands surrounding Whitefish, Montana. To register for the run and for more information, visit www.whitefishlegacy.org or call 406.862.3880.
---
Renowned Quartet Brings Music to Montana
In celebration of 25 years of chamber music in Big Sky country, the Muir String Quartet returns to Montana for special performances at the Dulcie Theatre in Livingston and at Montana State University in Bozeman this October.
The Muir Quartet has been in residence at Boston University's College of Fine Arts since 1983. Composed of violinists Peter Zazofsky and Lucia Lin, violist Steven Ansell and cellist Michael Reynolds, the quartet will explore some of the great Haydn quartets and showcase the works of both old and new Vienna. This is the quartet's 35th season, and the group of musicians has garnered awards such as the 1981 Naumburg Chamber Music Award, a Grammy, two Grand Prix du Disques and the Gramophone Award, among others.
Presented by the Montana Chamber Music Society (MCMS), now in its fifth season, the quartet will perform at 7:30 p.m. on October 3 and October 5 at the Reynolds Recital Hall on MSU's campus. These performances will feature works by Haydn, Berg, Webern and Schubert. Tickets are available at Cactus Records and ERA Landmark Real Estate in Bozeman and are $27 for adults and $20 for seniors and students.
In addition, a recital will be held on October 4 at the Dulcie Theatre in Livingston to benefit the Shane Center, a community arts center which opened in 2010, and the MCMS. Cocktails will be served at 6 p.m. and the concert begins at 7 p.m. The Muir Quartet will perform works by Haydn and Schubert. A post-concert reception with the musicians will follow. Tickets are $50 to this black-tie optional event. For more information, visit www.theshanecenter.org.
---
The Old Faithful Haynes Photo Shop Restored and Reopened
This summer, the newly restored Old Faithful Haynes Photo Shop opened in Yellowstone National Park. This 86-year-old historic building was the first photo concession in the park, established by Frank J. Haynes and his son Jack. The family ran their shop continuously for 84 years, from 1884 to 1968, and sold hand-colored Yellowstone postcards, photos and other souvenirs to park visitors.
The shop now offers exhibits and original Haynes memorabilia, including photos from a 29-day, 200-mile ski and snowshoe trip in 1887 where Frank nearly died taking the first-ever winter photographs of Yellowstone. There are also displays of some of the 50 million postcards made by the Haynes between 1916 and 1968, park memorabilia, old photo equipment and photos by renowned wilderness photographer, Tom Murphy. The shop is located near the Old Faithful Lodge, within a few hundred feet of its original site, and visitors can watch Old Faithful erupt from the shop's front porch.
The new facility — submitted for a gold LEED (Leadership in Energy & Environmental Design) designation — reused materials from the original structure built in 1927. The facility was restored by the Yellowstone Park Foundation and the National Park Service, and will be open daily through September 30 from 10 a.m. to 6 p.m. Admission is free. Visit www.ypf.org for more information.
---
2013 Marks the 50th Anniversary of Montana's Stream Protection Act
This years marks the 50th anniversary of Montana's Stream Protection Act, the first state stream protection bill of its kind in the nation. For decades trout, sturgeon, sauger and other species were on the losing side of Montana highway construction. When it comes to designing roads, the straighter the better because fewer curves are safer for drivers and cheaper to build. But when it comes to rivers, the opposite is true. Curves create habitat — the holes, riffles and spawning sites — that fish need, according to an article published by Montana Outdoors, the magazine for Montana Fish, Wildlife and Parks.
Due to railroad construction in the late 1800s, road construction following World War II and the Federal Highway Administration Act of 1956, Montana's best waters were gradually disappearing. For instance, a biological study of 13 streams in western and central Montana issued in 1963, found more than three times as many catchable trout in natural stretches as they did in altered channels.
Among the Montanans alarmed by the study was Harry Mitchell, a young dairy farmer in the Great Falls area and member of Montana Junior Chamber of Commerce. Led by Mitchell and the Chamber's president, the group lobbied lawmakers during the 38th legislative assembly to pass a stream conservation bill authored by Democrat Senator Robert Durkee and championed by Republican George Darrow.
The bill, known as the Montana Stream Protection Act, established a state policy that Montana's fishing waters are to be protected and preserved unless alteration was necessary after due consideration. The law required state agencies, counties and public municipalities to apply for a permit, administered by Fish and Game, for projects that would modify or change the natural shape of a stream or its banks. Roughly 480 of these permits are reviewed each year. And the Montana Stream Protection Act continues to preserve a natural resource while balancing the needs of a growing population.
---
Montana Festival of the Book
Celebrate your love of literature and commune with authors and poets during the 14th annual Humanities Montana Festival of the Book. Taking place October 10 through 12 at venues throughout downtown Missoula, the festival will feature 80 authors and a variety of readings, panels, signings, workshops and additional events.
"This isn't just a Missoula event and it's not a western Montana event, people come to the festival from all over the country," said Kim Anderson, associate director for Humanities Montana, adding that last year's festival drew a crowd of 7,000. "This is the biggest literary event in the inland Northwest and we are very proud of that."
The 2013 festival kicks off with a special edition of Tell Us Something, where people tell a true story for 10 minutes. There's also the fifth annual Poetry Slam, with special guest Buddy Wakefield, a three-time winner of the international poetry slam. Additional confirmed authors include Sherman Alexie, Jamie Ford, Karen Joy Fowler, Robert Wrigley, J. Robert Lennon, Clair Watkins and James Lee Burke.
The event is sponsored by Humanities Montana, an independent affiliate of the National Endowment for the Humanities. The nonprofit has provided services and grants to Montana organizations in support of public programs in history, literature and public issues since 1972. Most festival events are free and open to the public. Visit www.humanitiesmontana.org for more information.
---
First annual Wyoming Women's Antelope Hunt
Ladies, take aim. The inaugural Wyoming Women's Antelope Hunt — the first event of its kind for women in the U.S. — will take place at the 20,000-acre Ranch at Ucross in northeastern Wyoming from October 3 through 6. Participating hunters, of all experience levels, will enjoy a weekend of guided hunts and friendly competition. An emphasis will be placed on safety, hunting ethics and mentoring. There will also be an auction and dinner on Friday evening. Smith & Wesson, an official sponsor of the event, will have their professional shooting team captain, Julie Golob, on hand as a special guest.
The antelope hunt was developed by the Wyoming Women's Foundation to use the tradition of hunting to mentor and build positive relationships among a diverse group of women. The event will support the organization's mission to invest in economic self-sufficiency for women and the future of girls across Wyoming. To learn more about the antelope hunt, visit www.wyomingwomensantelopehunt.org.
---
On Horseback with Cowboys vs. Crohn's
Cousins Jack Chambers and Nicholas Roach are attempting to ride 1,300 miles from Gardner, Montana, to Bellingham, Washington, in 105 days. But this is not just a scenic trip in a sore saddle. Their effort, Cowboys vs. Crohn's, is to raise $100,000 to support the fight against Crohn's disease. Accompanying Chambers and Roach on their journey are five horses and a mule. Every day of their trip is spent riding and camping under the stars.
Their journey is scheduled to end on October 12 and by the end of July the pair had raised more than $25,000. Visit www.cowboysvscrohns.com to track their progress or to make a donation.