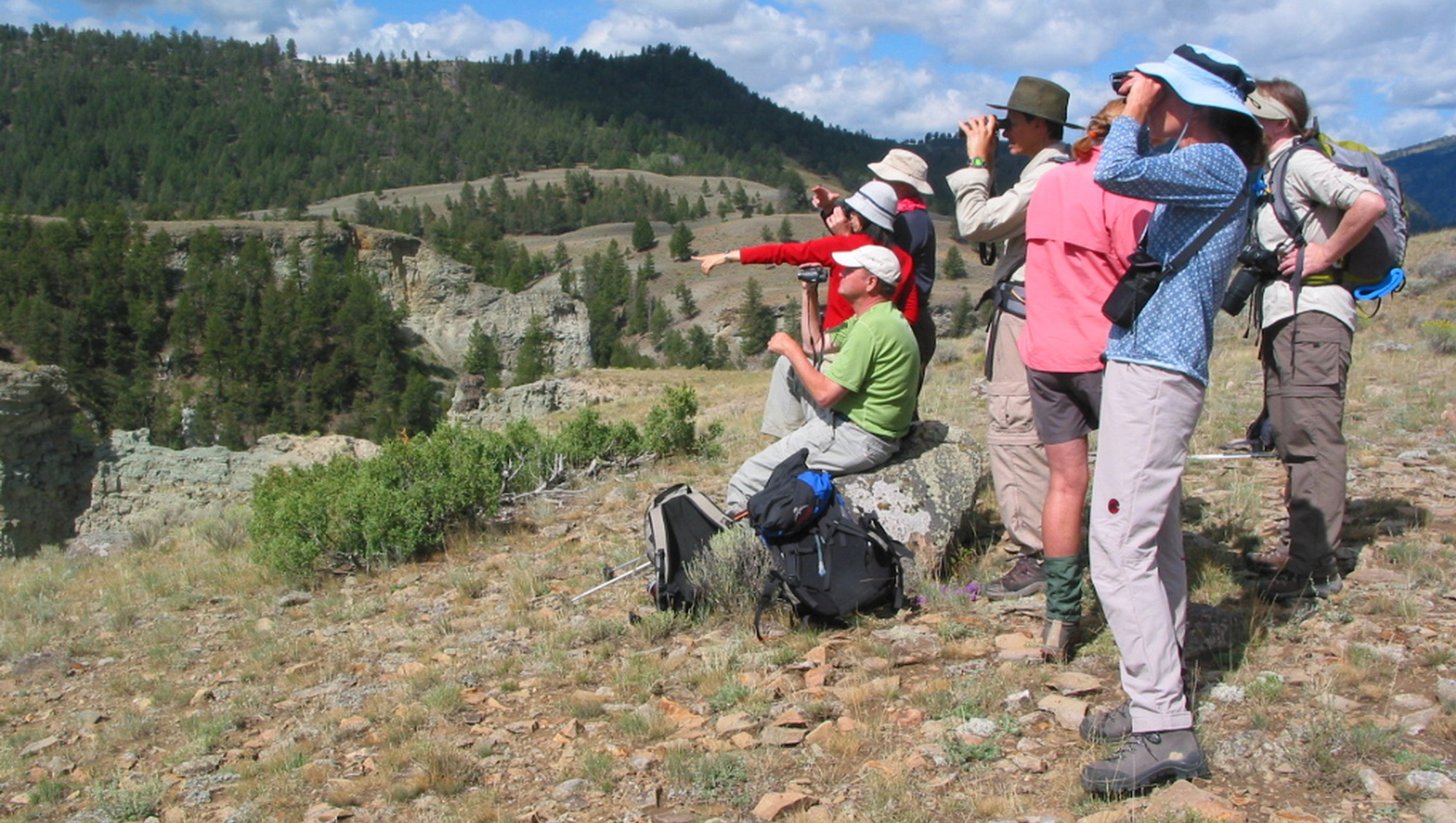 23 Jul

Winter 2011 Round Up

in
---
Grizzly as Product Tester
At the Grizzly & Wolf Discovery Center in West Yellowstone, Montana, grizzlies have been used for a decade to test bear-resistant products, primarily Dumpsters, garbage cans, and coolers. Visitors to the center get to see the resident bruins mauling a variety of containers. The bears have access to a particular product for one hour—with fish, meat, and molasses locked inside providing toothsome incentive.
If in a 60-to-90-minute testing period the bear can't breach the container, the product passes the test and is certified as "bear-resistant" by the Interagency Grizzly Bear Committee (IGBC). If the bear works its way in, the product fails. Such testing helps produce bear-resistant products which, in turn, help reduce the number of bears who get easy access to human food and garbage, and thus become trouble bears who come into conflict with humans, a number on the rise in recent years. Learn more at: www.grizzlydiscoveryctr.orghttp://www.grizzlydiscoveryctr.org.
---
WyoHistory.org
Days of fascinating reading can be found at: WyoHistory.org, the Online Encyclopedia of Wyoming History. It's a super-useful resource laden with informative, well-researched articles and essays covering a broad range of expected and unexpected topics from pictographs to the fur trade to Owen Wister's Virginian to the Cold War to natural gas exploration—and a whole lot more. Try this article, for example: www.wyohistory.org/encyclopedia/owen-wister
---
DVD Alert: Meek's Cutoff
It's 1845, and a three-family wagon team has hired mountain man Stephen Meek to guide them over the Cascade Mountains. Meek said he knew of a short-cut that would save precious time…. Needless to say, the lost party's trust in its increasingly unreliable guide becomes a prime focus of the film. Emily Tetherow (played by Kalispell native Michelle Williams) says of Meek to her husband: "I don't blame him for not knowing, I blame him for saying he did." That sentiment sums up much of what happens—and doesn't, but should—on the journey.
Meek's Cutoff is quiet, artful and grim, the characters all too human, the laughs few. The travelers' fatigue is conveyed in part by slow, deceptive transitions that leave the viewer wondering if something more is about to happen. Even the extensive use of near-dark scenes, shot with a pinch of lamp glow, are poetic in their understated presentation.
It does require viewers to dispel preconceptions of how a film should be presented, especially a "Western." And this portrayal of lost emigrants is a Western of the finest kind, set as it is in the unsettled frontier West in the first half of the 19th century. Meek's Cutoff feels like a well-documented journey that, in the end, leaves viewers feeling unsettled. Just like the travelers. Just like real life. Visit www.meekscutoff.com for more information about the film.
---
Sage-Grouse Strategy
For years, documented declines in the populations of sage-grouse have kept Montana's biologists and naturalists nibbling their fingernails. Taking a pro-active approach, Montana's Natural Resources Conservation Service (NRCS) recently developed its "Greater Sage-Grouse Habitat Conservation Strategy," which seeks to make the best use of the state's 27 million acres of sagebrush steppe, a.k.a. ideal sage-grouse habitat.
That much of this prime habitat is privately owned should prove a minor stumbling block. Montana state conservationist Joyce Swartzendruber hopes the new strategy will provide enough incentive to bring together private landowners with science to make for a snowballing effort at stabilizing and enhancing the state's sage-grouse population. It's a tall order, but a number of public and private groups had a hand in developing the new strategy. If you'd like to know more, visit: www.mt.nrcs.usda.gov.
---
It's Your Party
Want to see parts of Yellowstone National Park that 49 of 50 visitors never get to see? Sure you do, and Yellowstone Association Institute's (YAI) private tours can help. The group's naturalist-guides offer intimate, custom programs that can include explorations of wildlife, geology, natural history, and hiking, in addition to more standard tours such as: Wildlife Watching on the Northern Range; Natural History and Geology: Yellowstone Lake and Grand Canyon of the Yellowstone; Geysers, Mudpots, and Hot Springs: Old Faithful Area; Day Hiking in Yellowstone; and Custom Backpacking. The eight-hour tours are priced according to the number of participants, from $495 for one to five up to $1,300 for groups from 14 to 26 participants. Multi-day courses and custom courses are available even in winter. For the guided tour, visit www.YellowstoneAssociation.org.
---
Rocky Mountain Almanac:
Idaho's highest point is Mount Borah (aka Borah Beak), at 12,622 feet, located in the Lost River Range's central section, while its lowest point is Lewiston, the second-largest city in northern Idaho, at 738 feet, a difference of 11,884 feet.
Wyoming is the least populous state in the United States, with 563,626 people in 2010, a 14.1% increase during the previous decade.
On January 20, 1954, the coldest temperature ever recorded in Montana — and all of the lower 48 states — reached -70F (that's 70 degrees below zero!), north of Helena at Rogers Pass. Twice the state's temperature hit 117 degrees, on July 5, 1937 at Medicine Lake, and on July 20, 1893 at Glendive. Thus, Montana's all-time temperature range is 187 degrees, the most extreme range in all 50 states.