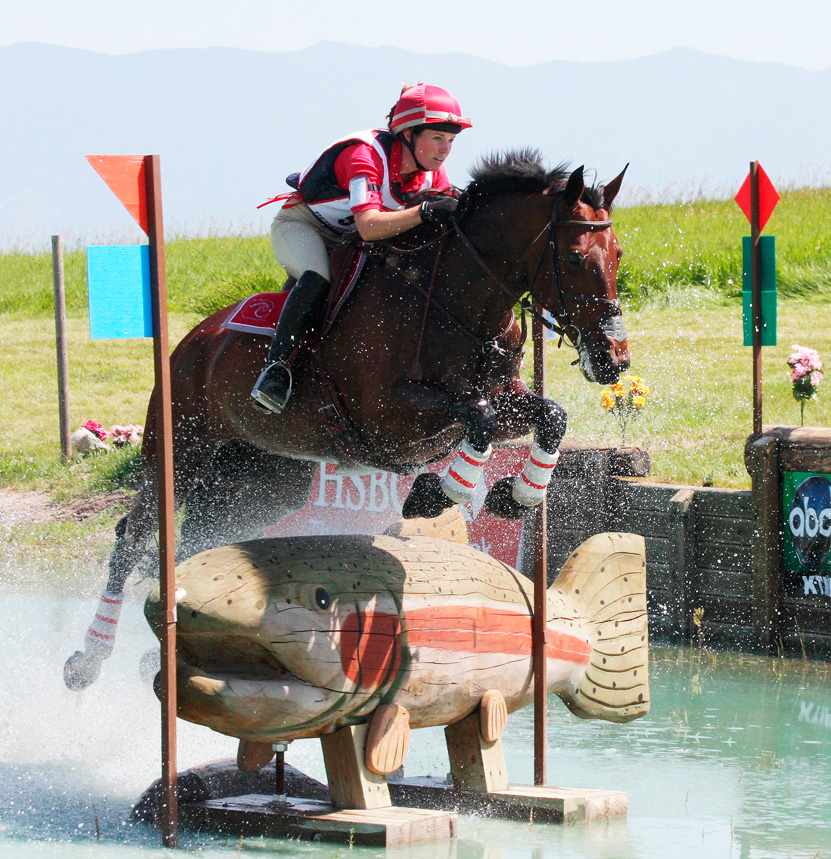 23 Jul

Summer 2010 Round Up

in
---
Horsing Around at Rebecca Farm
Mark your calendars: July 22-25 is a Montana must-attend summer do: The Event at Rebecca Farm in Kalispell, Mont. The "event" is a world-class equestrian triathlon, and Rebecca Farm plays host to the cream of the world's horse and rider crop. In fact, the event is the only World Cup qualifier held in the U.S. — and admission is free. The event affords the public a rare opportunity to visit Rebecca Farm, a private, world-class equestrian facility only open to the public for events, shows, and clinics. Last year's four-day event, which includes full concessions and a trade fair, attracted 15,000 people. Visit www.RebeccaFarm.org for the full schedule.
---
The Future's Too Bright
At least that's what the dire new report from the Rocky Mountain Climate Organization (RMCO) and the Natural Resources Defense Council (NRDC) tells us. The long and short of it is that if climate change continues unchecked at Glacier National Park, the 11th most-visited national park, not only will the state suffer severe environmental losses but wallets will shrink in direct, drastic proportion, to the tune of hundreds of millions of tourism dollars and thousands of jobs. Two million people visit Glacier National Park annually, that's a full third of all annual visitors to the state of Montana. The public is being asked to help create solutions to help avert this impending disaster. To learn how you can help, visit www.RockyMountainClimate.org and www.NRDC.org.
---
Sweetgrass
The new documentary, Sweetgrass tracks the last seasons of the last large-scale herd of sheep to move to high pastures on a 150-mile trek across the high ranges of Montana's Absaroka-Beartooth Mountains. If there is an expected, traditional format for a documentary, this doesn't offer it. No voice-over narration, interviews, or music. There is an interesting use of extra-long shots: The camera stays on a subject for seemingly far too long, forcing the viewer to stay with the moment and reassess the stunning scenery, the stares of the animals, the cowboys in their tent not speaking with each other because there's nothing that needs saying. "Trust us," I can almost hear the filmmakers saying, "let it flower."
Sweetgrass is at times a stark piece of work not recommended for children, as there are graphic depictions of a sheep savaged by a grizzly, and a cowboy who curses a blue streak for minutes on end out of frustration with his life, alone with the sheep, a dog, and a horse among the stunning high-mountain peaks.
After two viewings, I'm inclined to think that this film is as it should be — an artistic offering and not an expected, journalistic documentary I could find on PBS. That Sweetgrass raised more questions for me than it answered is also interesting. Judge for yourself (www.sweetgrassthemovie.com). I'm betting Sweetgrass will stay with you, like the memory of a painting you're compelled to ponder long after you've left the museum.
---
ALMANAC
Wyoming
In 1893, Lillian Heath became Wyoming's first female physician when she set up her Rawlins practice. An obstetrician by trade, when called upon to attend a patient at night, Heath adopted protective measures by dressing as a young man and carrying a .32-caliber pistol. That's one doc who wasn't afraid to give a shot.
Idaho
Hells Canyon doesn't just sport a daunting name, it is a daunting place: Even deeper than the Grand Canyon, Hells Canyon is the deepest river gorge in America, at 8,000 feet below the tip of He Devil Peak, one of Idaho's Seven Devils Mountains. The canyon measures 10 miles wide and not a single road crosses it.
Montana
Though the human population of Mineral County is roughly 3,800, it is far outnumbered by examples of the Montana state tree, the Ponderosa Pine. Yet even in such a heavily forested region, the biggest resident, by far, is 200-plus-foot-tall "Big Pine," the state's largest Ponderosa, a girthy number measuring 20 feet in diameter growing close by Fish Creek.