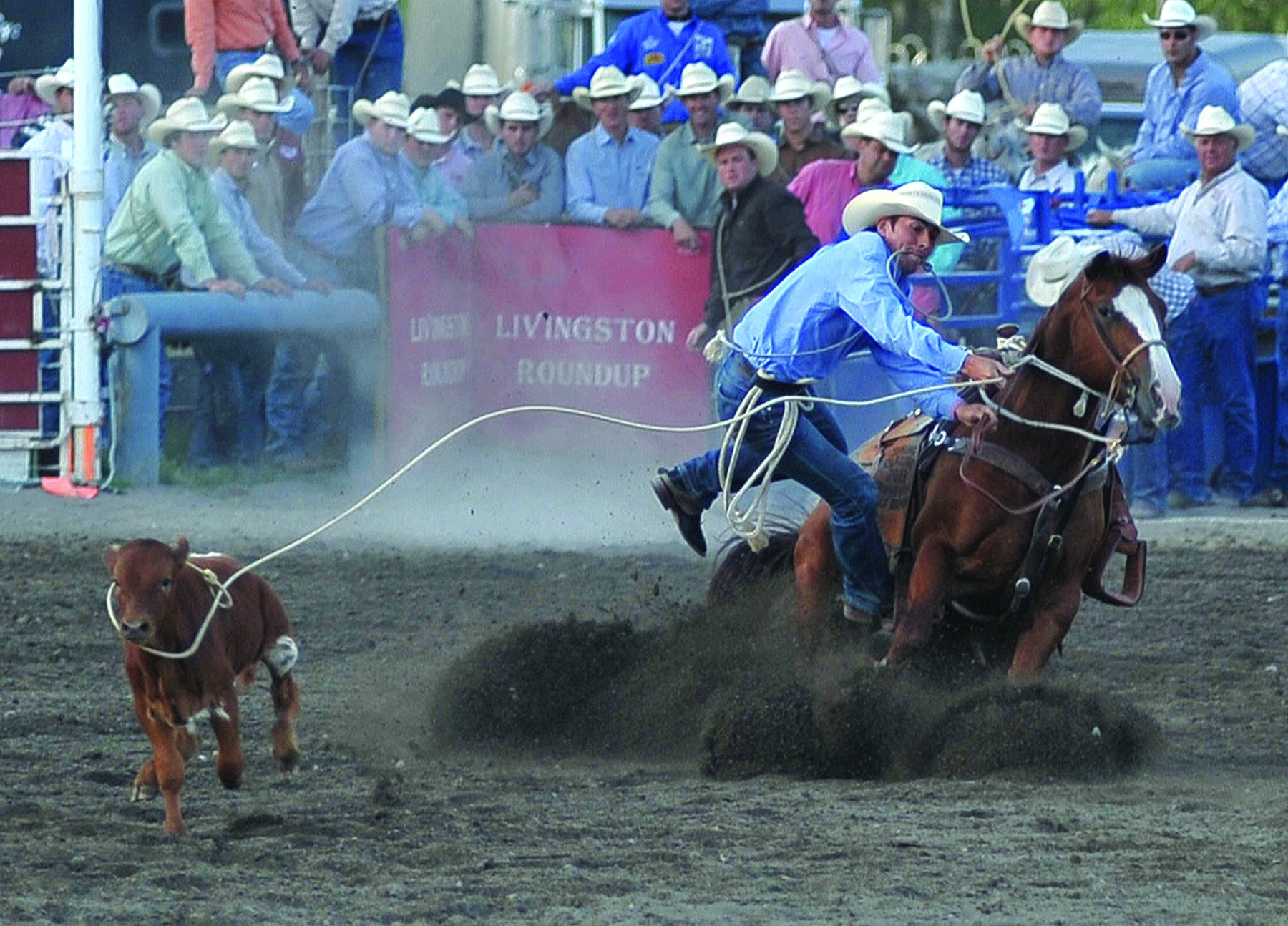 01 Sep

Summer 2014 Round Up

in
---
Fourth of July Rodeo Run Down
Born in the 1800s, when cowboys held contests to display skills often observed only by their fellow frontiersmen, rodeos have grown into events synonymous with Americana. Today's professional rodeo cowboy differs from his early predecessors, but the ideas and showmanship of long ago are still valued, offering a glimpse of Western folklore in living color. The combination of bucking broncs and bulls and bursting fireworks makes for a memorable and celebratory Fourth of July. Here's a look at some Northern Rockies rodeos taking place this Independence Day:
Livingston, MT: Founded in 1924, expect small-town charm during this three-day Professional Rodeo Cowboys Association (PRCA) celebration that kicks off on July 2 with a downtown parade and continues with top-notch rodeo performances and a big firework finish on the Fourth. Forewarning, seats fill up fast. Rodeo convenes nightly at 8 p.m. Info: 406.222.3199 livingstonroundup.com
Red Lodge, MT: Celebrating 85 years of ropin' and ridin', singin' and swingin', the Red Lodge Rodeo, July 2 through 4, offers traditional rodeo events and national champions as part of the PRCA circuit. Parades take place at noon during all three days with this year's theme of "Wagons Ho!" Info: 406.446.2422 redlodgerodeo.com
Hailey, ID: Located in the beautiful Wood River Valley, Hailey hosts a bevy of events during its Days of the Old West festival. Along with the rodeo (July 2 through 4) anticipate a hometown celebration with fireworks, a parade, live music, barbecues, kids' carnival, pancake breakfast, shootout and antique market in the town of nearly 8,000 located about 20 minutes from Sun Valley. Info: 208.788.3484 haileyidaho.com
Grangeville, ID: The 102nd annual Grangeville Border Days Rodeo starts with family night on July 2 and runs through the Fourth. During the festivities, strawberry shortcake is the dessert of choice and activities include a carnival, firecracker fun run, local arts fair, parades, wild horse racing and evening dancing. Info: 208.983.1372 grangevilleborderdays.org
Cody, WY: The Cody Stampede, July 1 through 4, draws thousands of visitors annually to watch the toughest cowboys from across the nation compete in saddle bronc, bareback, bull riding, team roping, steer wrestling and a whole lot more. The PRCA event brings more than 800 contestants to vie for a $400,000 purse. Info: 307.587.5155 codystampederodeo.com
Casper, WY: Taking place July 4 through the 12, the Central Wyoming Fair and Rodeo offers exhibitions and competition. The PRCA rodeo features many of the cowboy greats from the College National Finals Rodeo and exhibits from the 4-H and Future Farmers of America continue a tradition of excellence in showmanship. Take a break from the broncs and visit an amusement carnival with rides from tame to head-twirling. Info: 307.235.5775 centralwyomingfair.com
---
Tie One On at the International Fly Fishing Fair
Fly-fishing enthusiasts will descend upon the Yellowstone River in Livingston to share their love of the catch during the 2014 International Federation of Fly Fishers Fair, a five-day celebration featuring demonstrations, conservation booths, fishing, youth activities, vendors and more than 90 workshops and clinics. The fair takes place from August 5 through the 9. Here's a look at some planned events during this year's fair:
Fishwalk: Main Street galleries and shops offer fly fishing-themed events including a casting rodeo, crafts, games, fish fry and concert by Grammy-winning artist Rodney Crowell. (Thursday, 5:30 to 10 p.m.)
Film at the Dulcie Theater:​  "Mending the Line" (Tuesday, 7:30 p.m.): As Oregon fly fisher Frank Moore worked his way inland from a Normandy beach, he saw salmon holding against the current in streams running to the sea. Moore wanted to cast a fly to the fish, but it was June 1944 and he was busy invading France. Some 69 years later, he returns to Normandy, fly rod in hand and camera crew in tow, in an attempt to catch salmon where men once marched and tanks rumbled. "DamNation" (Saturday, 2 p.m.): There are more than 75,000 dams in the U.S., many of which are obsolete, unsafe and costly. This documentary from Patagonia examines the shift in attitude about big dams.
Silent auctions and raffles: Enter to win or bid on guided trips, gear, flies, art and even some non-fishing related items. (Thursday through Saturday)
5-weight games: Compete in a collection of casting tasks designed to test your skills in accuracy and distance. Prizes will be awarded in amateur and pro divisions; 5-weight rods and reels are provided. (Friday, noon and 5 p.m. and Saturday, noon)
Women's two-day Fly Fishing University: Taught by professional fisherwomen for women, this two-day course covers different casting techniques and styles from basic through advanced. Learn the ins and outs of dry flies, nymphing and streamer fishing, and practice newly acquired skills on DePuy's Spring Creek. Attendees need fly-fishing equipment and a license. Attendance is limited to 16 participants. Registration opens June 2 for $200. (Tuesday and Wednesday, 9 a.m. to 4:30 p.m.)
For more information on the International Fly Fishing Fair, visit fedflyfishers.org.
---
Relive History During the Lewis and Clark Festival
Return to 1804 and trace Lewis and Clark's historic voyage from Missouri to the Pacific Coast during the 25th annual Lewis and Clark Festival in Great Falls, Mont. The Corps of Discovery was the first American expedition to cross the western U.S., and during the two-year trek Lewis and Clark spent nearly a month in Great Falls. Reacquaint yourself with the land, history and Native cultures they discovered during their epic journey.
The festival features historic reenactments, a tipi encampment village, kid's trading post, bull boat construction, games, live music, Discovery Day Camp for children, kite flying, arts and crafts vendors and programs every hour. Float trips on the scenic Missouri River will also be available.
The festival takes place at Gibson Park and is open to the public on Friday from noon to 8 p.m., Saturday from 10 a.m. to 4 p.m. and Sunday from 11 a.m. to 4 p.m. Most events are free. Find more information at lewisandclarkfoundation.org.
---
Yellowstone Art Museum Celebrates 50 Years
The Yellowstone Art Museum in Billings, Mont., opened in 1964 in a building that was once a county jail. In its early years, there was a staff of three. Today, the museum's permanent collections includes more than 7,300 objects for one of the largest collections of contemporary art in the region. In celebration of the museum's 50th anniversary, special events are planned throughout the year and this summer. This year's Summerfair, the region's largest arts and crafts festival, will bring more than 100 artists, community groups and food vendors to Veterans Park on July 12, from 9 a.m. to 5 p.m., and July 13 from 9 a.m. to 4 p.m. For more information and additional anniversary events, visit artmuseum.org.