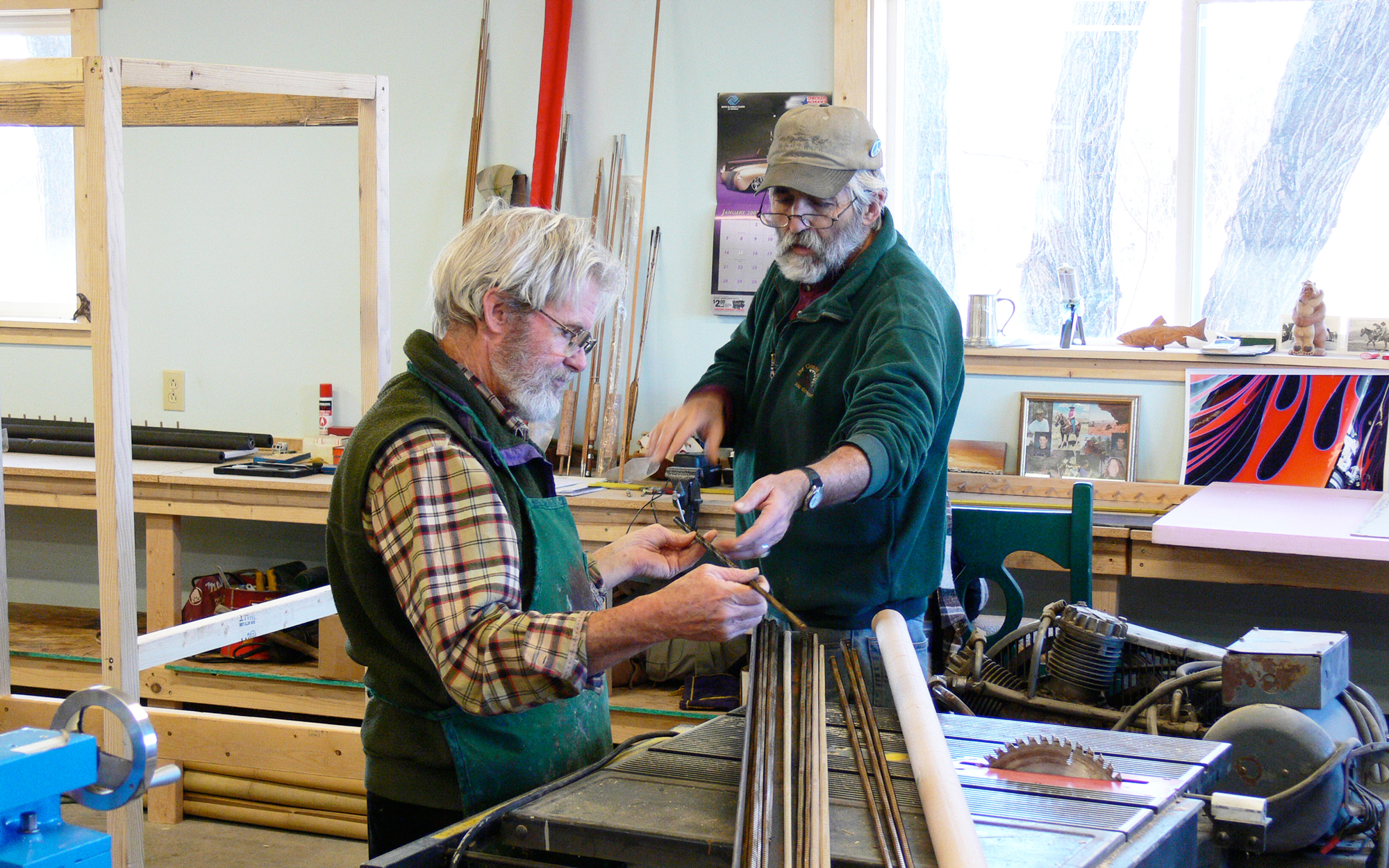 20 Aug

Winter 2013 Round Up

in
---
State takes over grizzly compensation payments
Defenders of Wildlife ended its grizzly bear compensation trust with a $25,000 grant to the Montana Livestock Board, which is taking over the responsibility of reimbursing ranchers for animals killed by grizzly bears. The state began paying claims for livestock losses to grizzly this fall, removing the need for the Defenders' privately-run program.
Last year, the Montana State Legislature adopted House Bill 323 to allow the board to distribute reimbursements through its Grizzly Bear Loss Prevention Grant, in addition to their wolf compensation program. As a result, the nonprofit ended their more than 15-year reimbursement program in September. Defenders of Wildlife will instead invest its resources in proactive tools that seek to "prevent conflicts from occurring in the first place," said Erin Edge, Rockies and Plains associate for Defenders of Wildlife.
Since 1997, Defenders of Wildlife has spent more than $500,000 on proactive grizzly bear projects primarily in Montana. In addition, the nonprofit paid more than $390,000 to ranchers in compensation for livestock lost to grizzly bears, including nearly $90,000 in 2012.
---
The Prince of Monaco returns to Cody, Wyoming
In september, his serene highness Prince Albert II of Monaco visited Cody, Wyoming, as the guest of the Buffalo Bill Center of the West to celebrate the 100-year anniversary of his great, great grandfather's legendary hunting trip with William F. "Buffalo Bill" Cody. The Prince also presented the inaugural Camp Monaco Prize — a new scientific research grant for $100,000 supporting biodiversity studies in the greater Yellowstone ecosystem.
In 1913, Prince Albert I was the first reigning European head of state to visit the United States. Known for his strong interest in science, he visited in part to study the workings of the weather bureau. Traveling to Wyoming by train, Prince Albert I joined Buffalo Bill and a group of friends for a two-week hunting excursion into the Rocky Mountains near Yellowstone National Park.
Prince Albert II continues his ancestor's passion for science and the environment through his foundation which focuses on biodiversity, climate change and water issues. To date, more than 125 projects across the globe have been selected as recipients of grants totaling in excess of $23 million.
During his visit, Prince Albert II revisited the area surrounding his great, great grandfather's camp near Yellowstone National Park. He also participated in a tree-planting ceremony and toured parts of Yellowstone that will be impacted by the grant. His visit culminated in attending the Buffalo Bill Center of the West's annual patrons ball during the Rendezvous Royale, a weeklong celebration of the arts in Cody.
---
Town Square Lighting Ceremony in Jackson Hole, Wyoming
Celebrate the start of the holidays in Jackson Hole with the festive tradition of the Town Square Lighting Ceremony from 5 to 7 p.m. on November 29. Bundle up and join in on Christmas carols and the lighting countdown when thousands of lights wrapped around trees and the famous elk antler arches in Jackson's town square burst into their twinkling array. The event features a visit from Santa, who enters the square by dogsled, along with treats and carol performances by the Jackson Hole Community Band and Jackson Hole Chorale. For more information, contact the Jackson Hole Chamber of Commerce at 307.733.3316 or visit them online at www.jacksonholechamber.com.
---
Yellowstone Winter Use Rule
Following about 15 years of debate, the National Park Service established new rules for winter use in Yellowstone this October to allow greater flexibility and increase visitation for over-snow vehicles (OSV), such as snowmobiles and snowcoaches. The National Park Service regulates over-snow vehicles in all national parks, through valid individual permits. As the 2013-14 winter season is upon us, the rule includes a one-year transition period which allows OSVs to operate under the same conditions in place for the past four winters, allowing up to 318 snowmobile and 78 snowcoaches per day.
During the 2014-15 winter season, when the new rule takes effect, the Park Service will introduce "transportation events" which will manage snowmobile and snowcoaches entering the park by allowing 110 transportation events daily. Each transportation event can consist of one snowcoach or a group of up to 10 snowmobilers.
In addition, the rule includes provisions that reward over-snow vehicle innovations and technologies to make the park cleaner and quieter. It also requires that new, best-available technology standards are met for snowmobiles no later than the 2015-16 season, and for snowcoaches by the 2016-17 winter season. And it maintains that OSV visitation must continue to be guided. For more information, visit www.nps.gov/yell/parkmgmt/wuamp.htm.
---
Wearable Sculpture by Annie Band
Wyoming artist Annie Band sculpts jewelry from precious metal clay. Drawing on her academic background in wildlife biology, she creates works inspired by the natural world and includes unique themes and inscriptions. At age 5, Band studied nature through sculpting, writing poetry and painting. She also earned a master's degree in wildlife biology and taught art and science at the Teton Science School in Grand Teton National Park. About 10 years ago, Band began sculpting jewelry full time in her log cabin workshop located in Wilson, Wyoming. She creates air, earth, flora and water totems — or large pendants sculpted for their healing potential — as well as claws, talons, delicately detailed skulls, leaves, snakes, birds and others natural objects. Some pieces are inlaid with precious and semi-precious stones and all include an inscription, as "historically and culturally, adornment has always had a meaning," she said. Band uses gemstones, silver and natural stones that are recycled, and she prefers to use bronze instead of gold for eco-friendly creations. Her's jewelry, which ranges in price from $69 to $4,000, was exhibited at the prestigious Western Design Conference in Jackson Hole, Wyoming, this September. Visit her website, www.annieband.com, for a selection of designs.
---
Moonlight Basin and Big Sky Merge to Create Largest U.S. Ski Resort
Moonlight Basin Ski Resort, in southwestern Montana, is now under the same ownership as neighboring Big Sky Resort. In October, CrossHarbor Capital Partners, in collaboration with Boyne Resorts, finalized the purchased of Moonlight for $26.1 million from a Lehman Brothers subsidiary. The deal combines the two resort's operations for more than 5,700 acres of skiable terrain on both sides of Lone Mountain in Big Sky, Montana. It also follows the recent acquisition of Spanish Peaks ski resort this summer, moving ahead with the company's plan to create "one of the largest and most compelling mountain resorts in North America."
In combination, the three resorts offer 4,350 vertical feet of terrain accessible by 23 chairlifts and 10 surface lifts, making Big Sky the largest ski resort in the United States, followed by Vail Mountain in Colorado which has more than 5,200 acres of terrain. Passes can be purchased individually to Moonlight or Big Sky or there's a season pass for full-access to both. Visit, www.bigskyresort.com for more information.
---
Bridger Bowl opens Powder Park and Alpine Lift
Bridger Bowl, the nonprofit ski resort located in Bozeman, Montana, added two new lifts at a cost of $4.1 million. The lifts, which include a loading carpet to help maintain line speed, will be up and running for the 2013-14 season and will triple the uphill capacity, serving some 3,300 people per hour. They replace the Alpine double chair lift that was installed in 1967. Check out Bridger's new trail map to see the improved access at www.bridgerbowl.com.
---
Annual Christmas Bird Count with the Montana Audubon Society
Become a citizen scientist by participating in the longest running birding event, the annual Montana Audubon's Christmas Bird Count. The 105th survey will take place in early winter with volunteers counting each bird they see or hear during one day in a designated 15-mile radius. More than 30 counties in Montana will participate this winter with counts taking place between December 14, 2013 and January 5, 2014. Visit www.mtaudubon.org for details about where and when the counts take place.
---
Mountain Goat Study Begins at Logan Pass
Glacier National Park, in partnership with the University of Montana, began a three-year research study on how roads, people and trails affect mountain goats located in Logan Pass. In September, six mountain goats were collared by park service staff, university researchers and Montana Fish, Wildlife and Parks personnel. Collaring efforts continued through the fall and it's anticipated that approximately 20 to 25 of the estimated 1,500 goats in the park will be collared. The collars will be worn for three years, providing information on their use of Logan Pass and movement across the landscape throughout the year. Researchers will also spend time observing and recording human and goat interactions.
The research is a critical component of the current Going-to-the-Sun Road Corridor Management planning effort, as human and wildlife interactions within the corridor were an identified issue of concern. Results from the study will play a "valuable role in future management decisions," according to Jeff Mow, Glacier National Park superintendent.
---
Yellowstone Exhibit at the Museum of the Rockies
Years in the making, the exhibit Welcome to Yellowstone! Tourism in America's First National Park explores the history of tourism in this iconic national landmark at the Museum of the Rockies in Bozeman, Montana. Ongoing through January 26, 2014, the exhibit examines the ways in which visitors engaged with Yellowstone during the course of its 141-year history.
Highlights include artifacts from the Hamilton-Povah Yellowstone Collection acquired in 2009 from the daughter of the founder of the Hamilton Store Chain which operated in Yellowstone from 1915 to 2002. During the Hamilton-Povah's long involvement with the park, they amassed a valuable collection related to Yellowstone's history. The families donated more than 1,000 items to the museum, including photographs and documents, Native American objects from their historic curio stores, along with fixtures and furnishings used in the park. In addition to this collection, there are photographs and movie footage from the National Park Service and additional historical collections. For more information, visit www.museumoftherockies.org or call 406.994.2682.
---
Montana Cowboy Hall of Fame Seeks Nominations
The Montana Cowboy Hall of Fame & Western Heritage Center is seeking nominations for inductees to the 2014 Montana Cowboy Hall of Fame. Nominations are open to the public, and nominees can be men, women, ranches, stagecoach lines, animals, hotels — anyone or anything that has made a notable contribution to Montana's Western heritage. Past inductees have included historical figures such as Sitting Bull, Evelyn Cameron, the N Bar N Ranch, Charles M. Russell, the Montana Stockgrowers Association, Fannie Sperry Steele and the Vigilantes of Montana.
All nomination documents must be in an electronic format and emailed or postmarked by February 28, 2014. Winners will be announced in May. For a full listing of inductees from 2008 to 2013, a nomination form and additional information, visit www.montanacowboyfame.org or call the organization at 406.653.3800.
---
Montana Filmmakers Recognized at the Festival de Cannes
In 2013, two films from Montana — Alexander Payne's "Nebraska" and Arnaud Desplechin's "Jimmy P" — were official selections at the Festival de Cannes, an international film festival founded in 1926 in France. "We all know just how powerful Montana is visually on the big screen," said Deny Staggs, the Montana film commissioner. "But to see these films bring Montana to a world audience was just breathtaking. It really showed the kind of impact that Montana can bring to a film."
Both films were well received by the Cannes audiences, with Bruce Dern winning the Palme d'Or award for best actor for his role as Woody Grant in "Nebraska." In addition,  "Jimmy P." received a standing ovation lasting more than 10 minutes, according to the Montana Film Office.