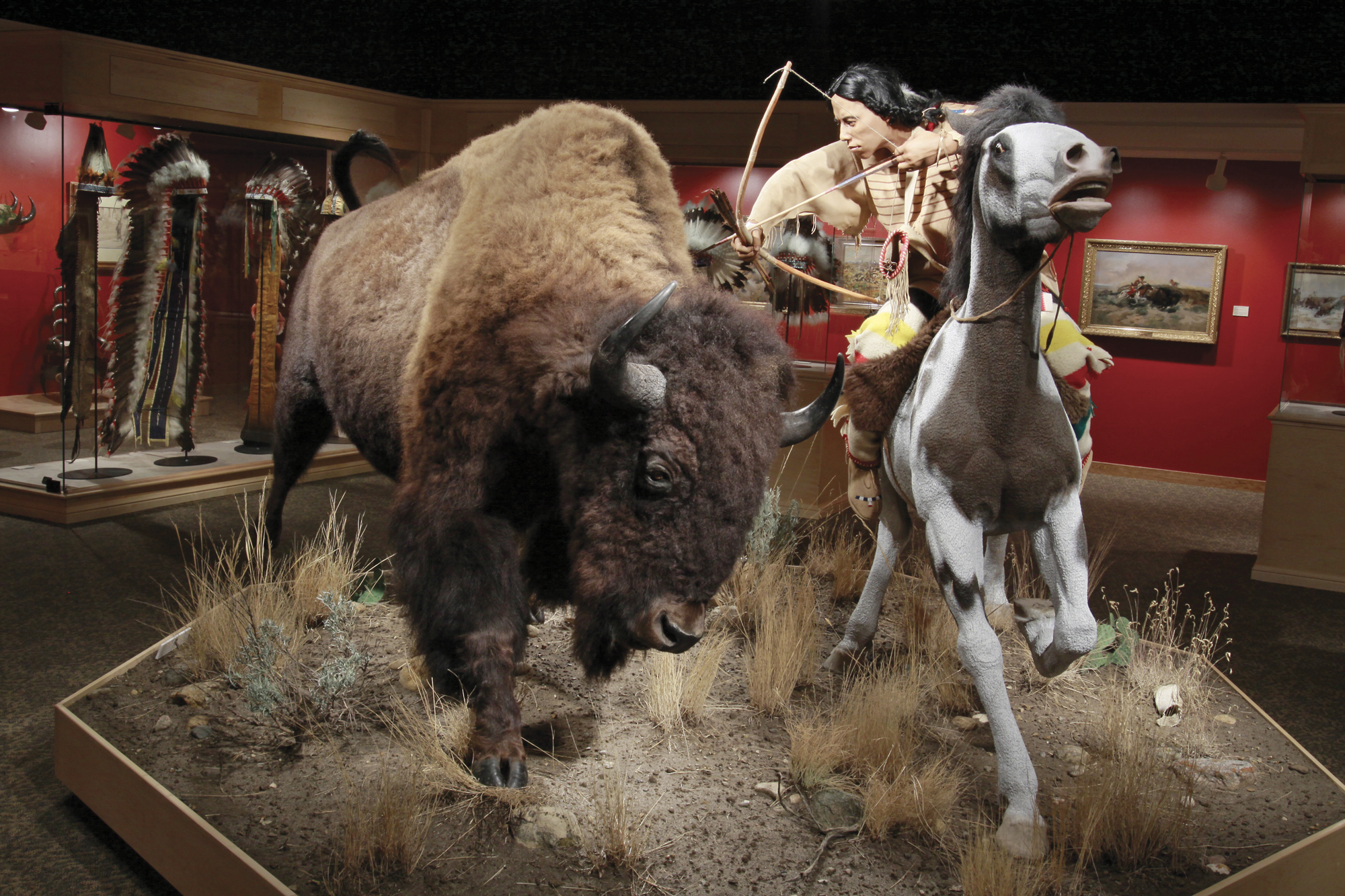 20 Aug

Arts 2009 Round Up

in
---
Aaaand … action!
Sundance? Pah, we don't need no stinkin' Sundance. If your yen to express yourself plays out like a movie in your head, maybe it's time you indulged that wee cinematographer rattling around in there. We can think of no better place to do that than in the three most photogenic states ever: Idaho, Montana and Wyoming.
How about the Hatchfest in Bozeman, September 30-October 4 when films debut around town from trailblazer students to seasoned professionals. Check out: www.hatchfest.org to find out how you can be part of it. And Big Sky Documentary Film Festival, the largest film event in Montana — February 12-21, 2010 — is now accepting entries, so track your muse to the following link to complete your entry application: www.bigskyfilmfest.org.
Lions, tigers, bears … and you! That is, if you're up to the challenge of entering your masterwork in the Jackson Hole Wildlife Film Festival, September 28-October 2. Intrigued? Don your pith helmet and log on to: www.jhfestival.org.
A film festival in Boise, Idaho, in September (24-27)? Can it get better? Probably not, unless your film is chosen to participate in what promises to be a townwide good time —we're talking fine flicks, hot schmoozing and swell dining … It all comes into focus at the Idaho Film Festival: www.idahofilmfestival.com.
And rest assured, if you're more of a film watcher than a filmmaker, these festivals are really all about you anyway. Okay, people, that's a wrap.
---
What? No yodels?
Native Montanan and famed cowboy crooner Wylie Gustafson, along with his band, The Wild West, recently released his fourteenth album, Hang-n-Rattle!. As with previous offerings, this one is strong on tunes with a driving, rocking edge, but with plenty of Western verve to keep the boot-and-hat crowd tapping toes and drumming thumbs against the pickup steering wheel. Unlike his previous offerings, Hang-n-Rattle! is lean on Gustafson's signature yodeling, but heavy on solid, heartfelt vocals. As expected, the songwriting is strong and even, and is further strengthened with the welcome contributions of award-winning Montana poet Paul Zarzyski, who co-wrote seven of the CD's 13 tracks.
With Hang-n-Rattle!, produced by John Carter Cash in Nashville, Gustafson offers a broad but accessible collection of songs and styles, from the ragged driving twang of "If You Love Me" to the simple celebration of nature in "Blue Mountain Serenade," and sandwiched between, there's boogie, twang, rockabilly, blues, and soft, soulful ballads. Yet the album manages to stay surprisingly fresh even with repeated listens.
The songs' topics lean heavily on what Gustafson calls his "cowboy-horseman-rodeo heritage" — territory that as a working rancher himself he's most comfortable with. And this familiarity lends authority to such songs as "Cravin' 8s (Tribute to LeDoux)" and the rocking country of "Ain't No Life After Rodeo" — a song ready for steady airplay on summer radio all over the West.
Fans of thoughtful, working cowboy music in all its hues will appreciate this finely crafted offering, perfect for either the highway ride to work or bouncing across the pasture looking for strays. For more information about Hang-n-Rattle! and the band's summer performance schedule, visit www.wyliewebsite.com.
---
Spotlight on Old Faithful
It took his crew six years, but celebrated documentary photographer Ken Burns has wrapped on his latest project, The National Parks: America's Best Idea. And among the stunning locales visited, from Acadia to Yosemite, Yellowstone to the Grand Canyon, the Everglades of Florida to the Gates of the Arctic in Alaska, Burns gave a starring role in this series to Yellowstone, America's — and the world's — first national park. Now the world (or at least PBS viewers) will know what the rest of us do: Yellowstone rocks, plain and simple.
The six-part series promises stunning views and heaping helpings of history — and it's set for a fall 2009 broadcast on PBS. Ken can fill you in on the rest at: www.pbs.org/nationalparks.
---
Paging Paganini …  Big Sky Paganini.
In 1997, Montana native (and avid flyfisherman) Michael Reynolds, who also happens to be the world-famous Muir Quartet's founding cellist, grew concerned over the fact that school music programs — especially strings programs — nationwide were fast becoming primary targets for budget cuts. So Reynolds scratched his thinker and came up with a way to help get classical instruments into the hands of the people who need them most: kids. Since then, by assisting existing music programs through matching grants and mentoring, the Classics for Kids Foundation (CFKF) has helped get stringed instruments into the hands of thousands of young people in more than 30 diverse communities nationally.
It's even happening close to home: One recent coup for the organization is the Music for Montana Kids Initiative. The project helps school music directors all over the Big Sky state to assess their department's needs, including among other items replacing damaged instruments, increasing instrument inventories and developing mentoring programs.
To learn more about the CFKF, visit www.classicsforkids.org.
---
"The Bison" Run Rampant in Great Falls
Three years ago, the C.M. Russell Museum battled stiff competition to receive $375,000 from the National Endowment for the Humanities to support a permanent exhibition exploring the history of human interaction with the bison, its symbolism and historical and cultural role in the Northern Plains between 1800 and 2008, and its continued relevance today.
The massive exhibition, The Bison: American Icon, Heart of Plains Indian Culture, opened in late 2008, and includes a visually powerful life-size bison hunt diorama that captures horse, hunter, and bison at the moment of the arrow's impact. Among more than 1,000 artifacts, the exhibition also includes an authentic Crow elk tooth dress, restored and adorned with elk teeth ("ivories").
The C.M. Russell Museum is located at 400 13th Street North, in Great Falls, Mont. Visit www.cmrussell.org for hours of operation.
---
From the Almanac
•  It's a crime in Pocatello, Idaho, to appear in public without a smile. And Boise residents risk a trip to the hoosegow should they fish from atop a giraffe.
• The Hagerman Valley near Twin Falls, Idaho, produces approximately 85 percent of all the commercially grown trout sold in the United States. We can only assume that none is caught from the back of a giraffe …
• Without a permit it is illegal to take pictures of rabbits from January to April.
• If a man spits on the sidewalk in front of a lady in Jackson, Wyo., he risks arrest and a jail sentence not to exceed three days — and he must pay restitution to the offended party.
• Should a wife open her husband's mail in Montana, she will have committed a felony.
• Operating a vehicle with ice picks attached to its wheels is a distinct no-no in Whitehall, Mont. Unless you're a nosey wife on the run.